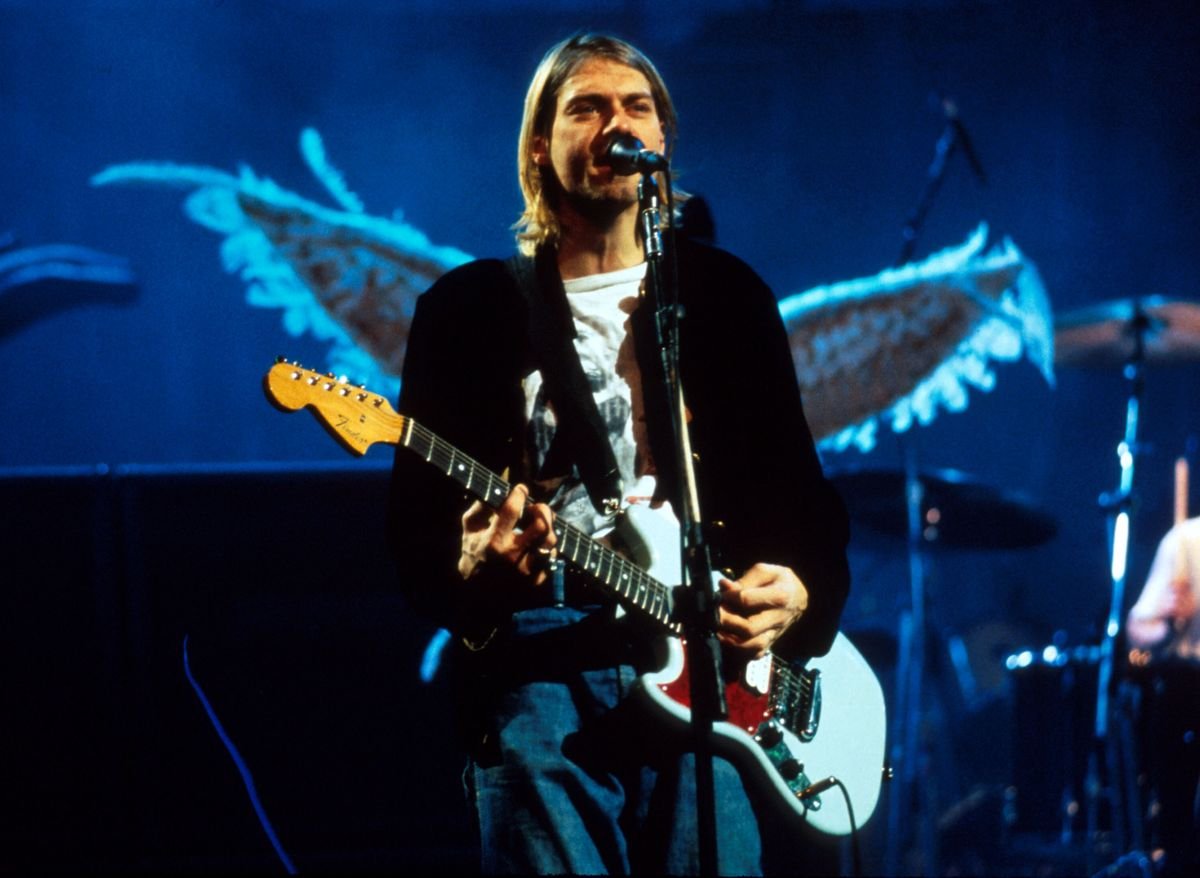 Most people would agree that Nirvana's music embodies the spirit of Generation X, yet they never managed to write a song worthy of becoming number one. In fact, they never even breached the top five. However, one song, "Smells Like Teen Spirit" managed to get close and went on to become the anthem of the grunge era. 
'Smells Like Teen Spirit' by Nirvana landed the number six spot on music charts
Kurt Cobain of Nirvana in New York City I Kevin Mazur/WireImage
Nirvana's biggest hit, "Smells Like Teen Spirit," peaked at number six on the Billboard Hot 100 list in 1992 and remained on the chart for 20 weeks. Despite never breaking into the top five, the track is now considered one of the greatest songs of all time. It has since made it to the top of many prominent ranking lists, including the Rock and Roll Hall of Fame's list of The Songs That Shaped Rock and Roll, the Recording Industry Association of America's Songs of the Century list, and the Rolling Stone's list of The 500 Greatest Songs of All Time.
Even though Kurt Cobain claimed "Smells Like Teen Spirit" was his attempt at a pop song, it's credited for bringing grunge to the mainstream. Nirvana's unexpected commercial success made them so uncomfortable that they often left their biggest hit off their set lists. 
In 1994, Cobain told Rolling Stone, "I still like playing 'Teen Spirit,' but it's almost an embarrassment to play it… Everyone has focused on that song so much."
Kurt Cobain took inspiration from the Pixies to write the hit
While attempting to write a pop song, Cobain took inspiration from one of his favorite bands, the Pixies. Even though it's far from pop, Cobains' desire to "rip off" the alternative rock band led him to create the smash hit. 
In the same Rolling Stones interview, Cobain described what led to him writing "Smells Like Teen Spirit," saying, "We'd been practicing for about three months. We were waiting to sign to DGC [Records], and Dave [Grohl] and I were living in Olympia [Wash.], and Krist [Novoselic] was living in Tacoma [Wash.]. We were driving up to Tacoma every night for practice, trying to write songs. I was trying to write the ultimate pop song."
While Cobain may not have written "the ultimate pop song," most fans would agree that what he came up with was far better than what their label may have wanted. "I was basically trying to rip off the Pixies," he continued. "I have to admit it. When I heard the Pixies for the first time, I connected with that band so heavily I should have been in that band — or at least in a Pixies cover band. We used their sense of dynamics, being soft and quiet and then loud and hard."
There were no hard feelings between Nirvana and the Pixies 
Related
Paul McCartney Once Jammed Out With Nirvana — And Had No Idea
Instead of speaking out against Cobain after he admitted he copied …read more
Source:: Showbiz Cheat Sheet
(Visited 3 times, 1 visits today)