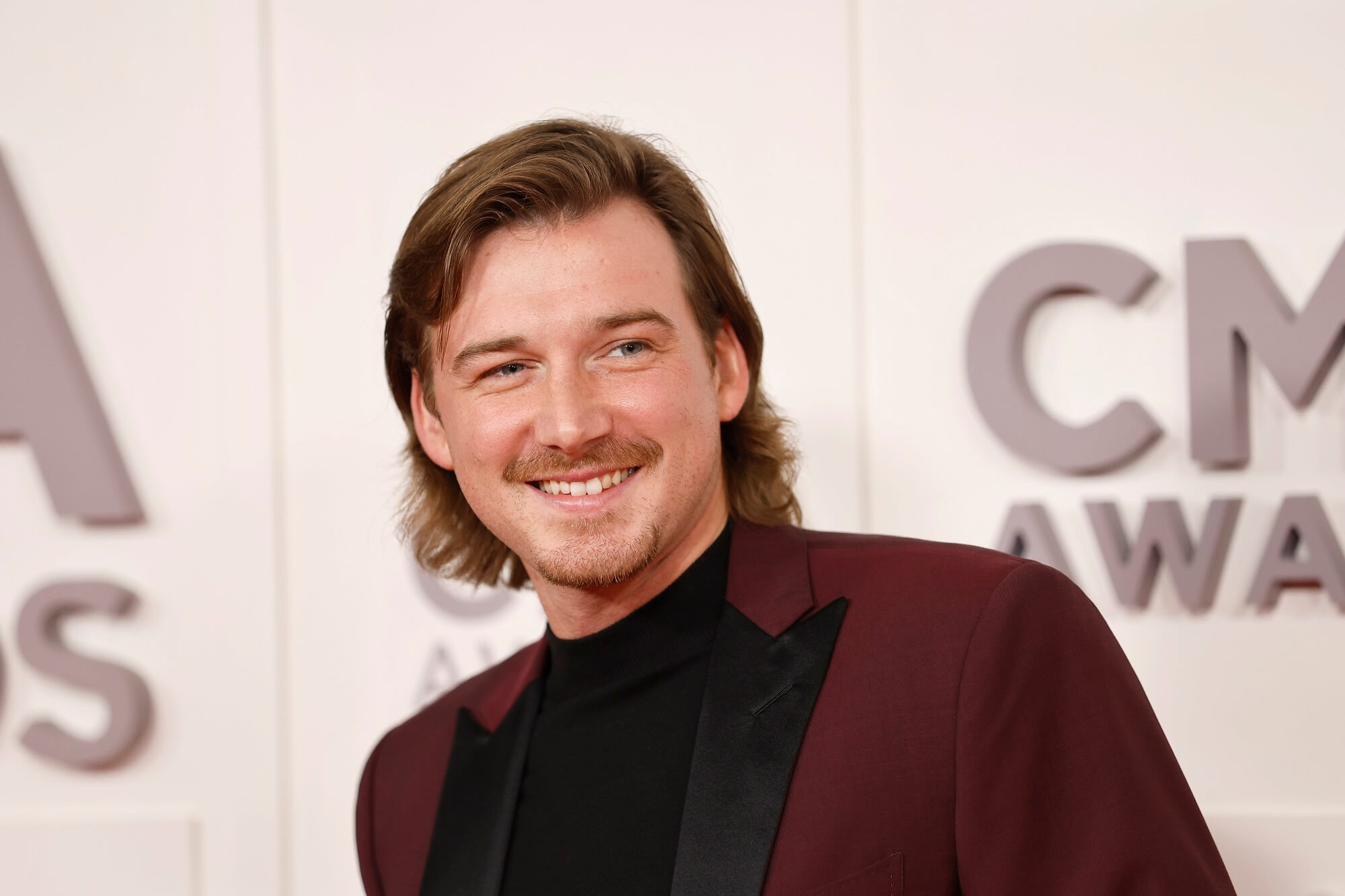 It's no secret that creative liberties are often taken in music, and country singer Morgan Wallen's song "Dying Man" is no exception. While the subject of "Dying Man" is a woman, Wallen does not think about a woman when he performs the song. Instead, the country artist revealed that he thinks of his son, Indigo.
Morgan Wallen | Jason Kempin/Getty Images
Morgan Wallen thinks it would be 'inauthentic' to sing 'Dying Man' about a woman
On March 3, Wallen released his third studio album, One Thing at a Time. "Dying Man" is the final song on the 36-song tracklist.
In an interview with American Songwriter following the release of One Thing at a Time, Wallen shared why he does not sing "Dying Man" about a woman even though that is what the lyrics suggest.
"I don't have a girlfriend or a wife, so I would inauthentic if I'm singing a love song about a woman changing my life," Wallen explained. "You know, that wouldn't feel right to me."
He continued, "But my son did, and that's really where the song hits home for me."
What is the song 'Dying Man' about?
"Dying Man" is both a song about fame and a song about love. With the song, Wallen references different pitfalls and fears that come with fame while referencing different celebrities. The country singer also credits a woman for putting him on a better path.
"I was a bad reputation, with an attitude to match/ Hell bent on goin' nowhere, and gettin' there lightning fast/ Twenty-one and lookin' thirty, but actin' half my age/ Bound to hit a wall before I ever hit the brakes," he sings in the song's first verse.
In the chorus of "Dying Man," Wallen sings, "Codeine, it got Elvis/ Whiskey, it got Hank/ I always thought somethin' like that might send me on my way/ But you took hold of me, like only a woman can/ And gave one good reason to live, to a set on dyin' man."
Related
Morgan Wallen Was 'Proud' To Expand His Horizon With 'One Thing at a Time'
Morgan Wallen sings 'Dying Man' about his son
Wallen's son Indie was born in July 2020, and Wallen co-parents Indie with his ex-partner, KT Smith. Speaking with American Songwriter, Wallen explained that while he has "written" songs about his son, he has not released any to the public just yet.
"Being a dad hasn't changed a whole lot about my songwriting process. You know, unless I'm specifically writing a song for him. And I haven't even done, I have not recorded a song like that just because I haven't found the right one or you know said the right words," Wallen explained.
He continued, "I've written some but they're just not what I, you know, they didn't turn out how I wanted to."
For the time being, Wallen considers "Dying Man" to be about his son Indie.
"A song like 'Dying Man' for example, we used a woman in the song, but to …read more
Source:: Showbiz Cheat Sheet
(Visited 1 times, 1 visits today)