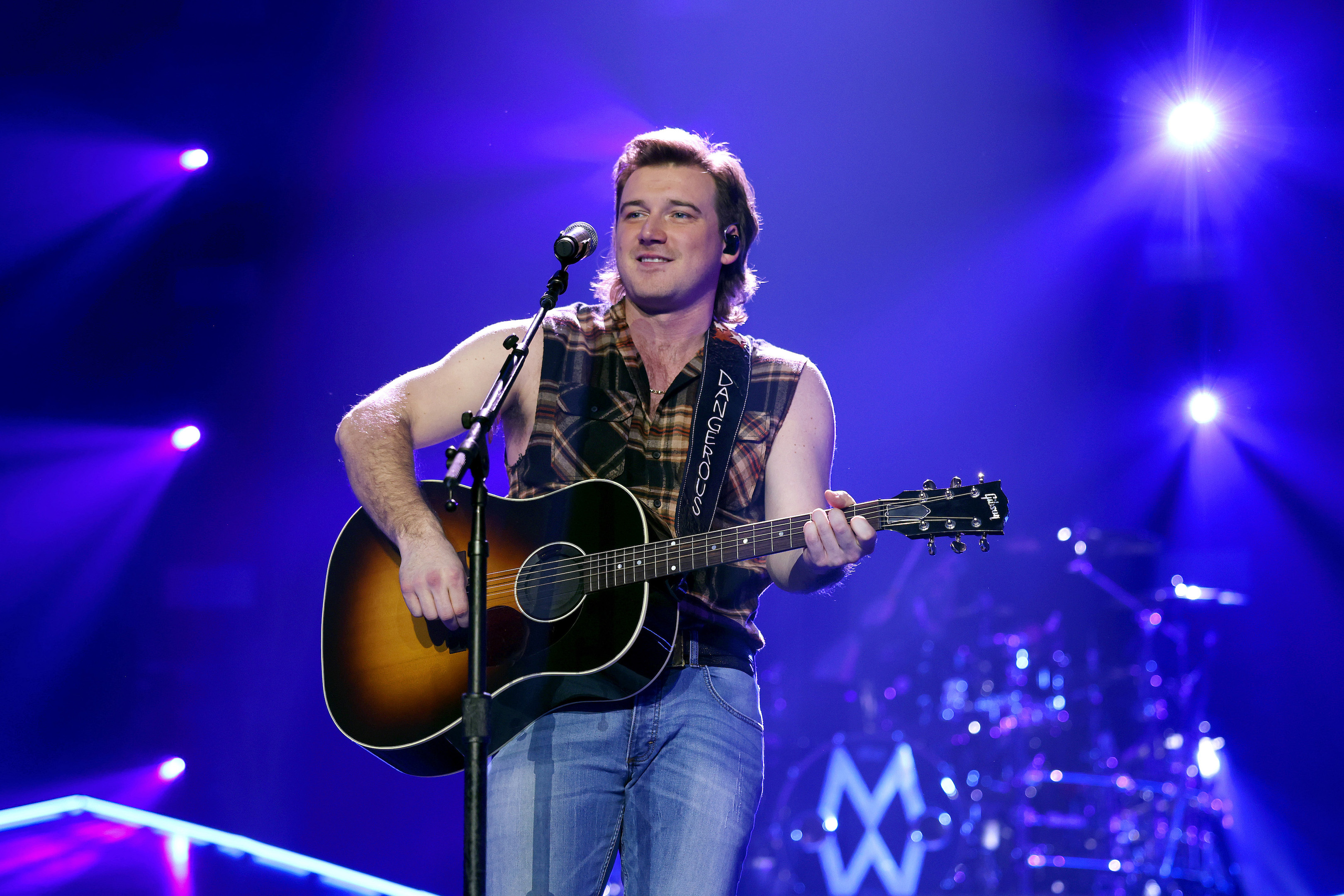 Morgan Wallen "Thought You Should Know" that even if One Thing at a Time has 36 songs, he wrote and recorded other originals — 42 songs, to be exact. Here's what we learned about the country artist and his chart-topping 2023 album.
How many songs are on Morgan Wallen's 'One Thing at a Time'?
Morgan Wallen performs during 'Morgan Wallen: The Dangerous Tour,' Night 1 at Madison Square Garden | John Shearer/Getty Images for Big Loud
He's taking it one thing at a time. In 2023, Wallen returned with One Thing at a Time — complete with 36 original songs. Wallen enjoyed the largest debut since Taylor Swift's Midnights, with several tracks reaching the Top 10 on Billboard's Hot 100. 
The album reached the No. 1 spot on Billboard's Hot 200 music chart, solidifying Wallen's position as one of the most popular modern country artists. That includes the title track, as well as "I Wrote The Book," "Everything I Love," "Neon Star (Country Boy Lullaby,) and "Single That She Was."
'One Thing at a Time' originally had over 40 songs, according to Morgan Wallen
This wouldn't be the first time this country star released a longer-than-anticipated album. Wallen said his 30-song Dangerous collection was possible because of COVID and the extra time he had to be creative. For 2023's One Thing at a Time, each song was meticulously chosen by the artist — he even cut a handful of originals from the collection. 
"I've just been able to do everything I wanted to do over the past couple of years," Wallen said on The All Country Podcast around the 5-minute mark. "Making this much music just happened to fall in." 
"We actually recorded 42 songs originally, and then four or five months into the process of the album, I kind of got tired of about six songs," he continued, "and I figured that was a bad sign, so we let those go."
Other ones, he added, he still jams to and is "still proud of." 
"That's all I can ask for," Wallen added. Fans shared their support for each One Thing at a Time track, with the collection earning millions of Spotify plays. "Last Night" has already received over 100 million plays on the music streaming platform.
Related
Morgan Wallen Thinks It Would Be 'Inauthentic' to Sing 'Dying Man' About a Woman Since He Does Not 'Have a Girlfriend or a Wife'
Morgan Wallen got to 'expand [his] horizons' with his 2023 album 
With many new songs on One Thing at a Time, Wallen had room to grow as an artist. He's credited as a co-writer on most of the tracks, elaborating on musical influences in the same interview.
"I'm proud that we got to expand our horizons a little bit with some new sounds, some new subjects, trying to grow, trying to branch out," he added, "but also while not forgetting everything that's gotten me to this point."
Previously, Wallen released Dangerous, with fan-favorites "Wasted on You" and "Sand in My Boots." Now, music by the country songwriter …read more
Source:: Showbiz Cheat Sheet
(Visited 2 times, 1 visits today)