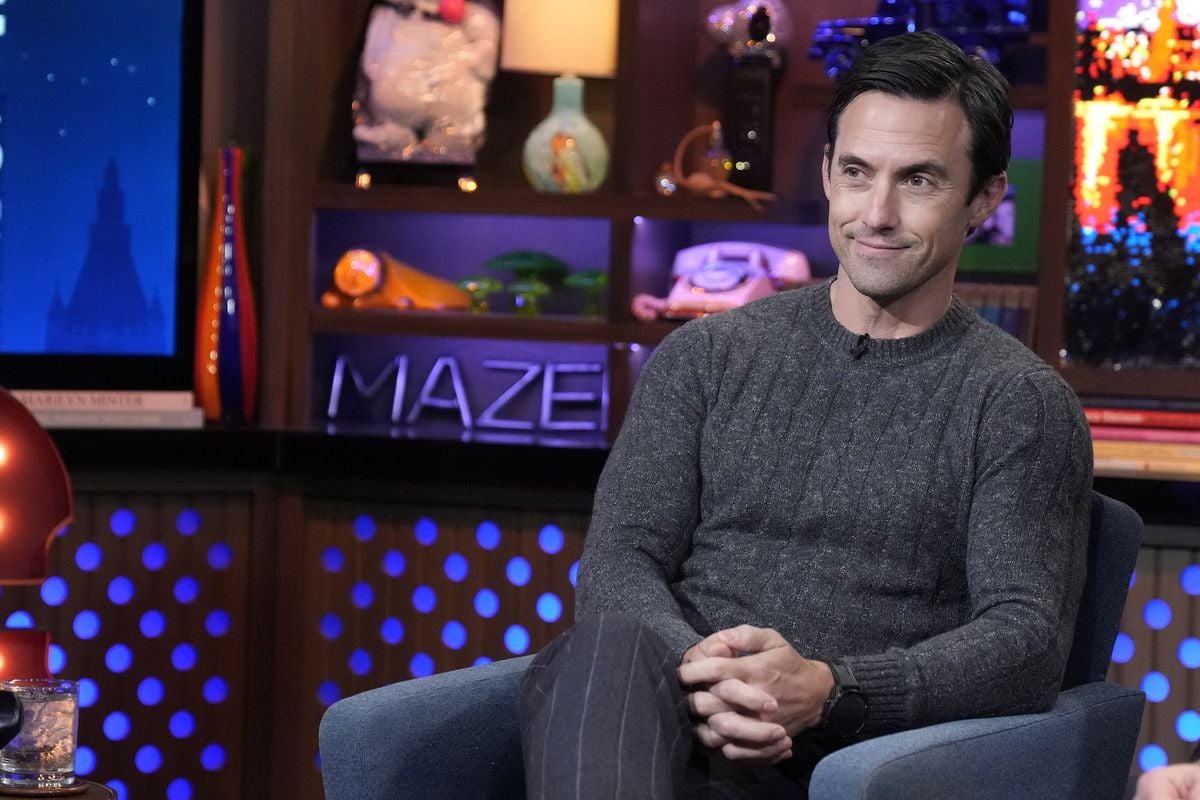 Actor Milo Ventimiglia is starring in the new ABC drama series The Company You Keep. While the actor has taken on a number of other roles like Jack Pearson on This Is Us and Peter Petrelli on Heroes, Ventimiglia will never forget his roots as Jess Mariano on Gilmore Girls. Nearly two decades after the last episode of Gilmore Girls aired, the show continues to find new audiences, something that Ventimiglia finds quite impressive. Here's what Ventimiglia had to say about the legacy of Gilmore Girls. 
'Gilmore Girls' has found new life on streaming services
Milo Ventimiglia appears on "Watch What Happens Live" I Charles Sykes/Bravo via Getty Images
On October 5, 2000, the hit comedy-drama Gilmore Girls began airing on The WB. The show, starring the mother-daughter duo of Lorelai and Rory, was an instant sensation. The series ran for seven seasons from 2000 to 2007. In 2016, Netflix released a miniseries sequel to the show called Gilmore Girls: A Year in the Life. 
While the original series ended nearly 20 years ago, Gilmore Girls continues to attract new audiences via streaming services. While making an appearance on Jimmy Kimmel Live!in 2021, Lauren Graham, who portrayed Lorelai Gilmore, said she loves how the Gilmore Girls legacy continues to live on and attract new generations through streaming services. 
During her interview, Graham went on to say, "It's way more popular. It wasn't that popular [when it originally aired]. We were on opposite Friends. No one really knew we were on. It was, like, a miracle every year we got picked up. The people who liked it, liked it, but it wasn't, like, a big hit. It's crazy. New generations keep watching it."
Milo Ventimiglia is impressed that 'Gilmore Girls' continues to inspire young girls
Graham isn't the only Gilmore Girls alum that is impressed by the continued success of the series. According to AV Club, Ventimiglia is also shocked by the reach that Gilmore Girls continues to have. The actor revealed he thinks the writing has a lot to do with the show's continued success, stating, "I think the fact that Gilmore Girls is being picked up by a new audience — it's remarkable. I think it shows how well the writing was architected, I think it shows how timeless the writing was, the show itself."
Ventimiglia went on to discuss how proud he is that the show also continues to inspire young girls today. The actor shared, "The inspiration that it gives to young girls, I think is wonderful. I can't tell you how many times I hear friends of mine who have daughters, as young as seven or eight, saying 'Oh, my daughter wants to go to an Ivy League school because that's what Rory did,' or reading books because that's what Rory did. I think that's really, really wonderful."
Check out Milo Ventimiglia's new role on 'The Company You Keep' 
Related
'Gilmore Girls': A Guide to Rory Gilmore and Dean Forrester's Relationship
While Ventimiglia will never be able to shake his association with Jess Mariano on Gilmore Girls, not that he would want to, the actor hasn't been afraid of taking on …read more
Source:: Showbiz Cheat Sheet
(Visited 2 times, 1 visits today)