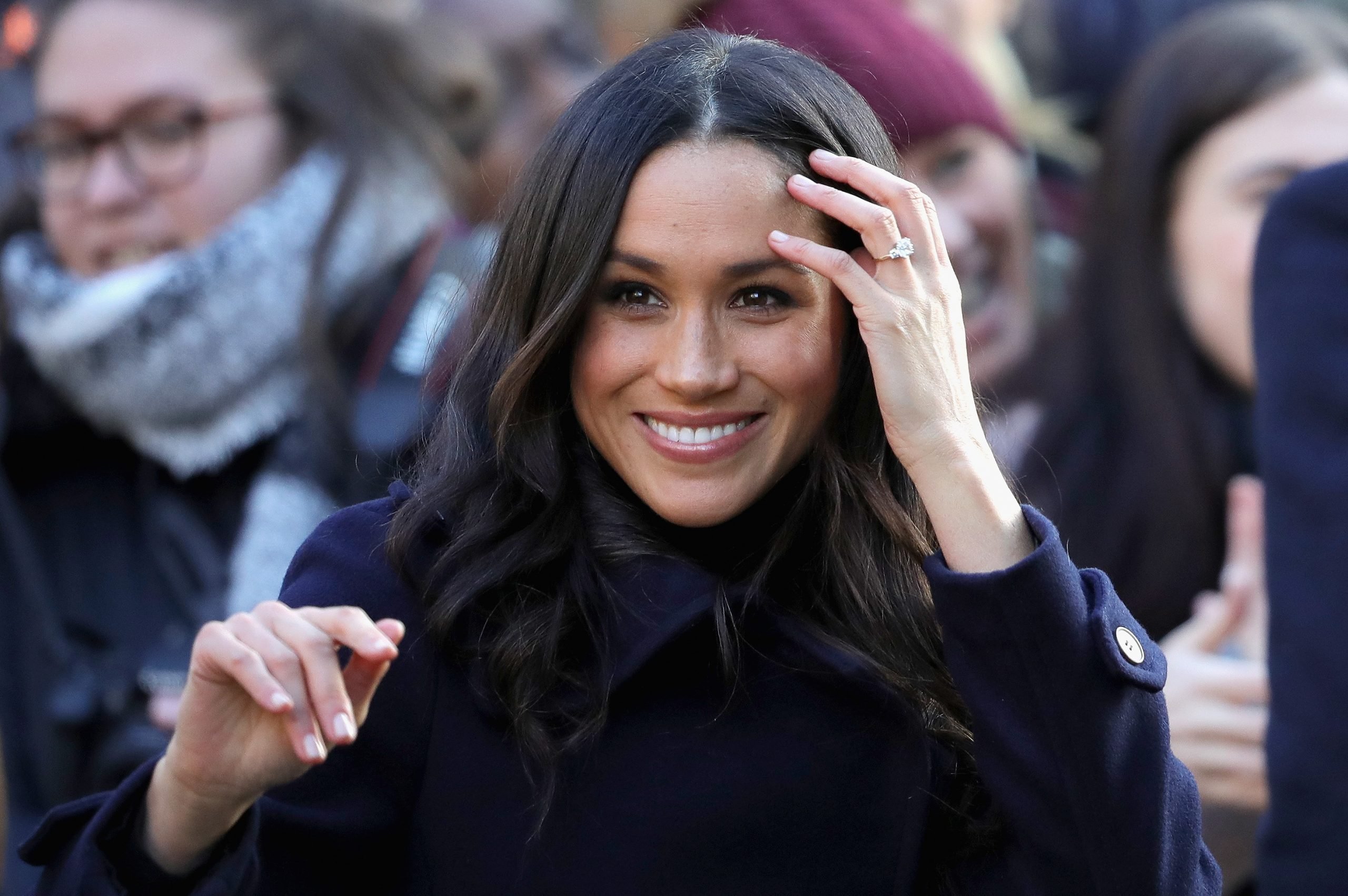 The British royal family didn't have to worry about Meghan Markle's Ellen appearance. That is, according to a royal expert. The Duchess of Sussex sat down for a rare TV interview with Ellen Degeneres but an expert says there wasn't any cause for concern.
Meghan appeared on a November 2021 episode of 'The Ellen DeGeneres Show'
Meghan Markle | Christopher Furlong/Getty Images
Meghan's Ellen appearance was a far cry from her March 2021 Oprah interview. This time the 40-year-old showed off her relaxed side. Meghan sat with DeGeneres, who also happens to be her neighbor in Montecito, Calif. 
Ellen joked about Meghan's Duchess of Sussex title — she tried saying it five times fast — before launching into a discussion about everything from Meghan's old car and disastrous haircuts to Halloween and Prince Harry.
Not only did Meghan participate in a hidden camera gag Ellen's known for but she made it clear that was the one thing she had to do on the show. So Meghan pranked vendors, with DeGeneres' help of course, by drinking from a baby bottle and taking chipmunk bites of chips. The mother of two also donated $20,000 to a charity started by an audience member.
The royal family didn't have to worry about Meghan's 'Ellen' appearance because of how celebrities are treated on the show, royal expert says
When they were keeping their relationship a secret, Meghan, The Duchess of Sussex, and Prince Harry, The Duke of Sussex, snuck out to a Halloween party. pic.twitter.com/8TD3xT8NBU
— Ellen DeGeneres (@TheEllenShow) November 18, 2021
Were royals at all concerned when they learned about Meghan's Ellen appearance? Maybe. Although, according to royal expert Richard Fitzwilliams, they didn't have to be. Per The U.S. Sun, Fitzwilliams explained why during a November 2021 spot on the Palace Confidential podcast. 
"The way Ellen handles celebrities, I didn't think the palace had much to worry about," he said. Beyond that, they didn't have to worry because Meghan's "cut loose and she's found freedom." 
Fitzwilliams continued, saying that it's a remarkable feat to see Meghan on a talk show considering only a few years ago it wouldn't have been possible: "It's an extraordinary slice of American life to watch, and one thing can be absolutely certain – that's not something Meghan would have ever been able to do as a senior working member of the royal family." 
Thomas Markle didn't like Meghan's 'Ellen' appearance
Doing this hidden camera piece with Meghan, The Duchess of Sussex, was one of my favorite things in 19 seasons… pic.twitter.com/rZc2lERzIb
— Ellen DeGeneres (@TheEllenShow) November 18, 2021
Among those who shared their feelings about Meghan's talk show appearance was her estranged father. Thomas Markle slammed a particular segment his daughter participated in, calling it "no way to behave" in an interview with Sunday Mirror.
"It's no way to behave," he said. "The whole thing was kind of embarrassing. It was certainly embarrassing for the royal family. It's embarrassing for …read more
Source:: Showbiz Cheat Sheet
(Visited 5 times, 1 visits today)