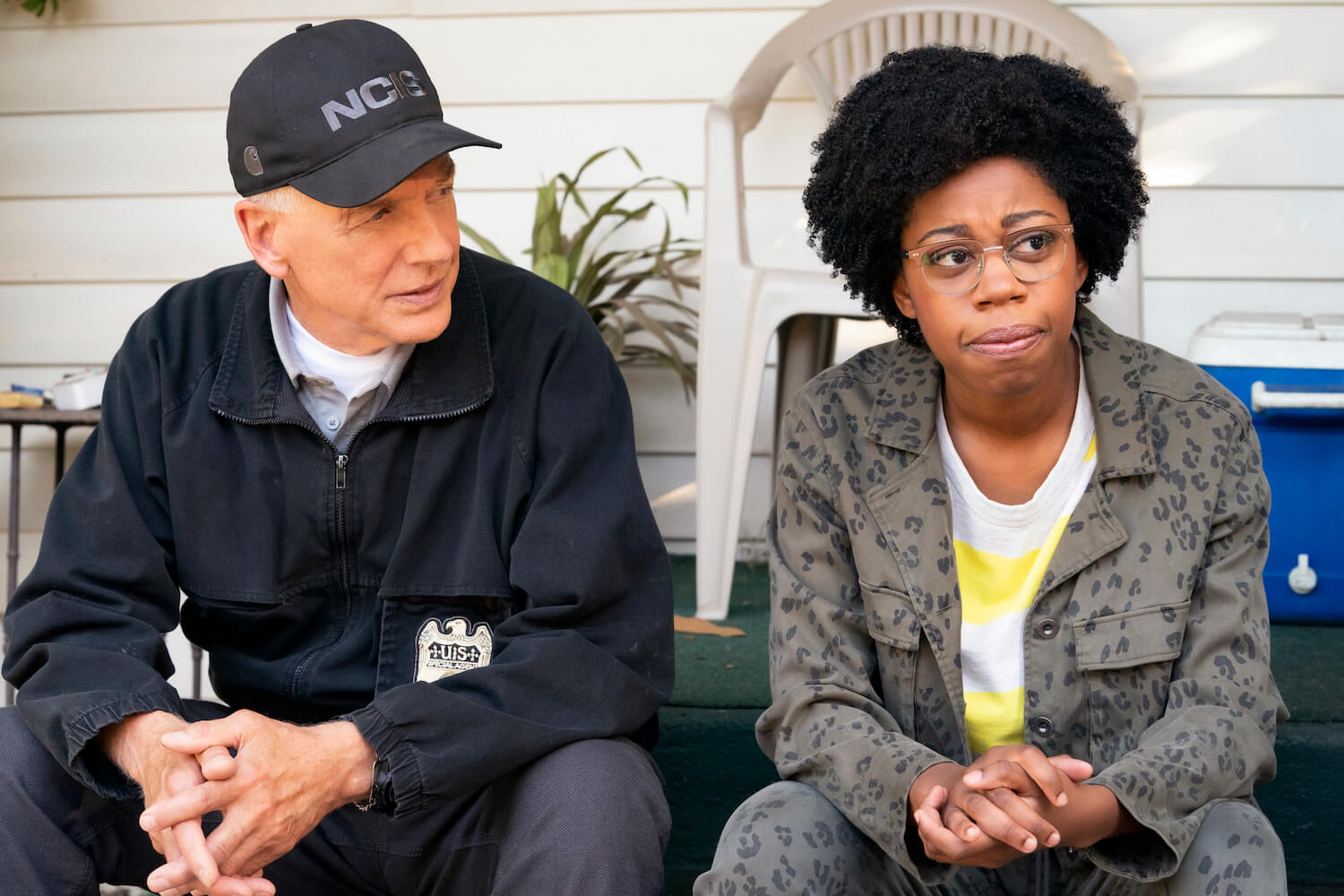 'NCIS' stars Mark Harmon and Diona Reasonover | Erik Voake/CBS via Getty Images
NCIS fans miss Mark Harmon as Leroy Jethro Gibbs, and we're all anxiously waiting to see if Harmon is interested in rejoining the series. Harmon was a staple in the show; the other actors love and miss working with him. And he once gave his honest opinion on one NCIS Thanksgiving episode. Here's what he shared.
Mark Harmon said he 'loved the script' for this 'NCIS' Thanksgiving episode
The NCIS Thanksgiving episode, "Turkey Trot," aired in 2022 after Mark Harmon left the series. The episode was co-written by actor Diona Reasonover, known for playing forensic scientist Kasie Hines since season 16. She approached NCIS with the idea of the episode, and while they didn't like it at first, she persisted.
"I bothered [executive producer] Scott Williams, who wrote Kasie's first episode, and I said, 'I love your writing. I'd love to write with you if you'd let me.' And he said, 'Yeah, bring me ideas,'" Reasonover told Parade. "And together we wove this idea of expanding Katrina Law's (Jessica Knight) family together."
Unfortunately, the episode doesn't go over well for Kasie. She's held hostage (again) in the episode despite Reasonover's pleas. "So, Scott was like, 'We've got to do someone other than Knight and Jimmy.' And I literally begged him. I said, 'Please, not Kasie, she's been through so much.' And he said, 'Baby, it's Kasie or it's nobody.' So, here we are," Reasonover stated.
While Reasonover had to adjust her expectations, she helped create a fantastic script — and Harmon approved. Harmon visited the set during filming.
"Mark came up to tell me that he loved the script," Reasonover added. "I don't know that that's the reason he drove up to where we were, so I'm going to say it was the reason. He probably had other people to talk to. But he literally did, I got to hug him and talk to him and catch up, that was great. So, Mark is definitely still present, he gets every script, he's still an EP, and he still very much acts like one."
'NCIS' stars Mark Harmon and Diona Reasonover | Erik Voake/CBS via Getty Images
Related
This 'NCIS' Actor Was 'Very Unhappy' To Be Killed Off, Creators Said
Co-writer Diona Reasonover wanted to 'explore families' in the episode
It's not every day that fans get to see an NCIS episode that focuses on Thanksgiving. Diona Reasonover had high hopes for "Turkey Troy," which has this synopsis: "After an unknown shooter causes chaos at an annual Thanksgiving 5K, time is of the essence for the NCIS team to find the culprit; Kasie joins Knight for Thanksgiving lunch at Knight's sister's house." Ultimately, she wanted to further "explore" family dynamics with her writing.
"I really love holiday movies … but everybody gets along a little too nicely for family," she told Entertainment Tonight. "I just think it's so interesting to get to explore families and what they're really like. …read more
Source:: Showbiz Cheat Sheet
(Visited 1 times, 1 visits today)