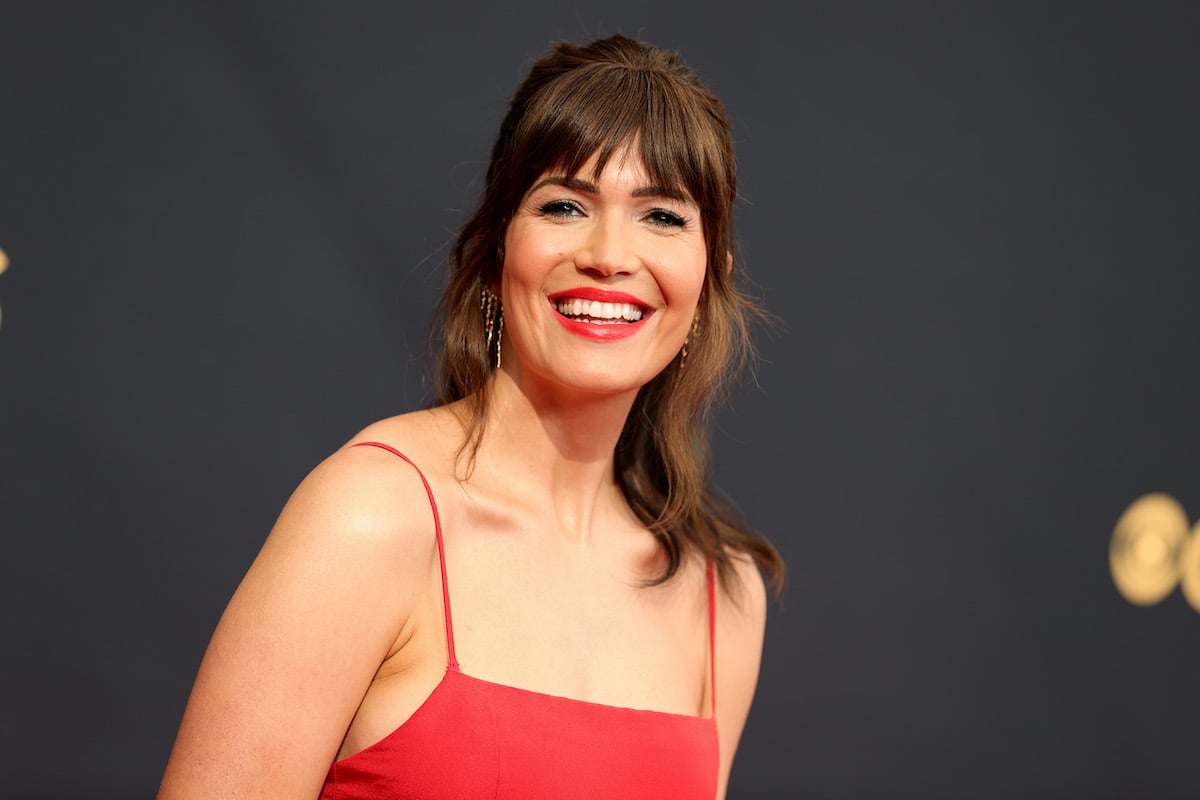 These days, Mandy Moore is known for her work on This Is Us, but many remember her for her early 2000s music career. The actor is jumping back into the music industry with a new album In Real Life and songs that draw from her personal life. 
Mandy Moore | Rich Fury/Getty Images
Mandy Moore describes her new album 'In Real Life': 'It's all about staying open'
In a statement about the release of the album, Moore said:
"So much of this record came from future-tripping on the next chapter of my life and what it might look like: what parenthood would feel like, how it would change everything, and all the excitement and trepidation that comes with that … at the same time, it was about celebrating and acknowledging where we were at the moment and really trying to be completely present in the every day — which is maybe the hardest part of the human condition."
Billboard
In addition to looking ahead to what life might have in store for her, Moore also discussed her hopes that her personal stories will resonate with everyone in her audience. 
"To me it's all about staying open, staying aware, staying sensitive and empathetic to the people around me," the star explained. "There's something about expressing myself through lyrics and melody that makes me feel whole, and I see it as a privilege to have that outlet. 
"And even though this album is very specific to me and my experience — there's songs about my baby, my husband, my father, my friends — I hope everyone's able to see their own lives in it," Moore concluded. "I hope they're able to come along on the journey with me, and put themselves in the driver's seat."
Moore's album news also came with the release of teaser tracks "In Real Life," "Four Moons," and "Little Dreams." 
RELATED: Mandy Moore Already Knows What's Next After 'This Is Us' Ends
Moore is also heading out on tour in support of In Real Life, hitting cities like Boston, Nashville, Chicago, and New York City. 
Mandy Moore has an impressive career
The star has been making music since the early '90s when she released her debut album, So Real. Her hit single, "Candy," was certified gold, and has become a cult hit for fans of '90s pop music. 
She later branched out into acting, starring in hit movies like The Princess Diaries, A Walk To Remember, Because I Said So, and Tangled. Her most famous role these days is as Rebecca Pearson on NBC's hit drama This Is Us. 
How Mandy Moore's relationship with ex Ryan Adams impacted her music
Moore's return to music is more than just releasing new albums. The star was married to musician Ryan Adams from 2009 to 2015, and Moore has spoken publicly about the emotional abuse she suffered while married to Adams. 
"Music was a point of control for him," she told The New York Times.
"He would always tell me, 'You're not a …read more
Source:: Showbiz Cheat Sheet
(Visited 13 times, 1 visits today)