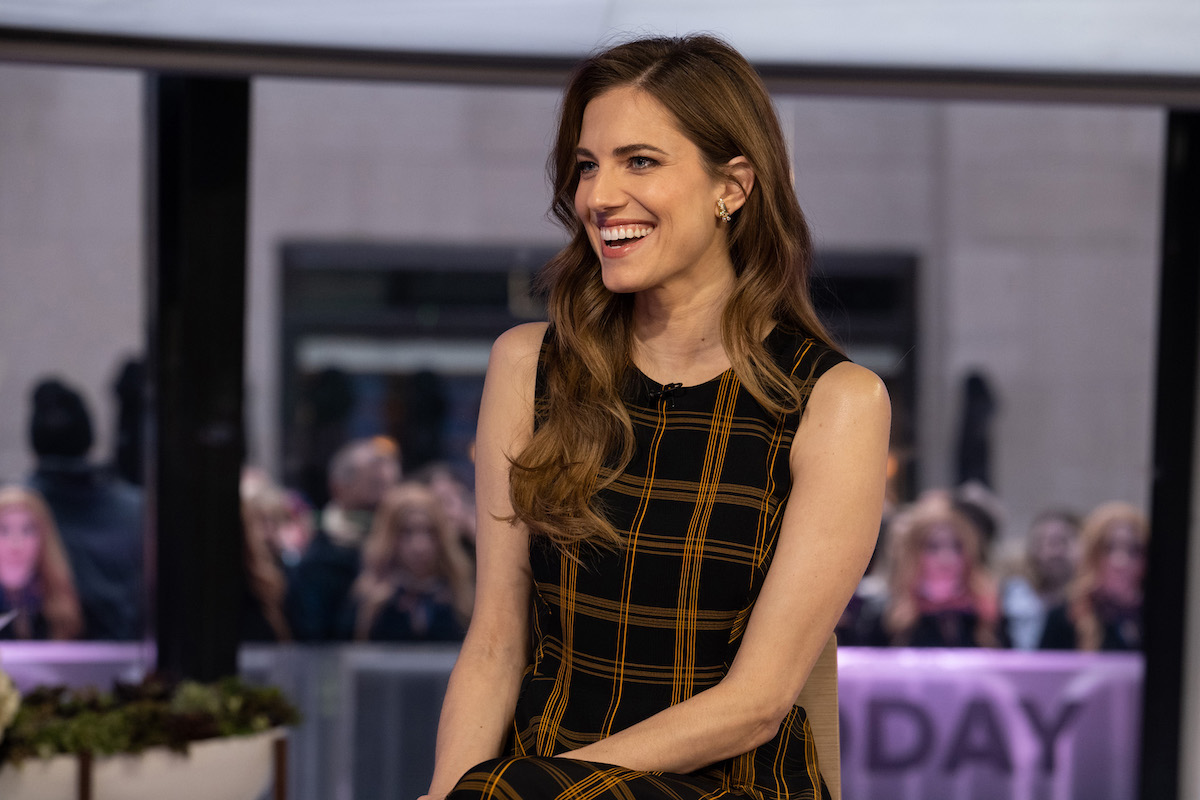 Science fiction film M3GAN was undoubtedly the first big hit of 2023, with the film grossing $90 million globally in the first two weeks of its release. Though some have expressed disappointment about the film's lack of horror (some reshoots were necessary in order to give it a PG-13 rating) there's no denying that the film has been a giant success.
All of this must feel amazing to Allison Williams, who both stars in the film (as Gemma) and took on the role of executive producer for the first time. In spite of her success with her role on Girls, Williams has only done four movies in the nearly six years since the show has been off the air. As it turns out, she has a good reason for it — she takes herself, and her profession, very seriously.
What is 'M3GAN' about?
The plot of M3GAN, which was written by Aleka Cooper, is a sad one. When a young girl, Cady, is orphaned after her parents die in a car accident, her aunt Gemma takes her in. Gemma just happens to work at a toy company that is developing an artificial doll. She brings home a M3GAN doll for Cady, and the doll quickly becomes a little too attached.
As M3GAN and Cady form a strong bond, the doll repeatedly vows to protect Cady at all costs. Needless to say, the film is both intense and unsettling.
Allison Williams on her executive producer role
Allison Williams appears on the "Today" show. I Nathan Congleton/NBC)
It can't be easy to star in and produce a film simultaneously, but Williams' portrayal as Gemma was fantastic, and she earned high praise for her production skills as well. The offer to serve as executive producer came in 2019, when Williams was working out the details of her contract for M3GAN. She accepted, and immediately got involved with whatever she could: casting, script passes, even rights releases for the props they'd used on-screen.
"It was nice to be allowed to be as invested as I naturally want to be in something — which is completely invested," Williams said in a recent Wired interview. She joked that the team assumed she didn't want to know things like which toy brands were cleared for use in the movie, but they were "sorely mistaken." She also took an active role in the promotion of the film, noting that she felt accomplished when she saw the M3GAN memes and GIFs online. 
It's clear that Williams was excited by her new title of executive producer. And now that she has, in her words, "tasted the poison fruit" of making those behind-the-scenes decisions on a film, working "just" as an actor feels different to her. Hopefully, there will be more opportunities for her to serve as a producer in the future. If so, there's no doubt that she will do fantastic work again. 
Here's why Allison Williams is so choosy about her films 
Related
'M3GAN' Actor Allison Williams Defended Her Famous Father After He …read more
Source:: Showbiz Cheat Sheet
(Visited 1 times, 1 visits today)