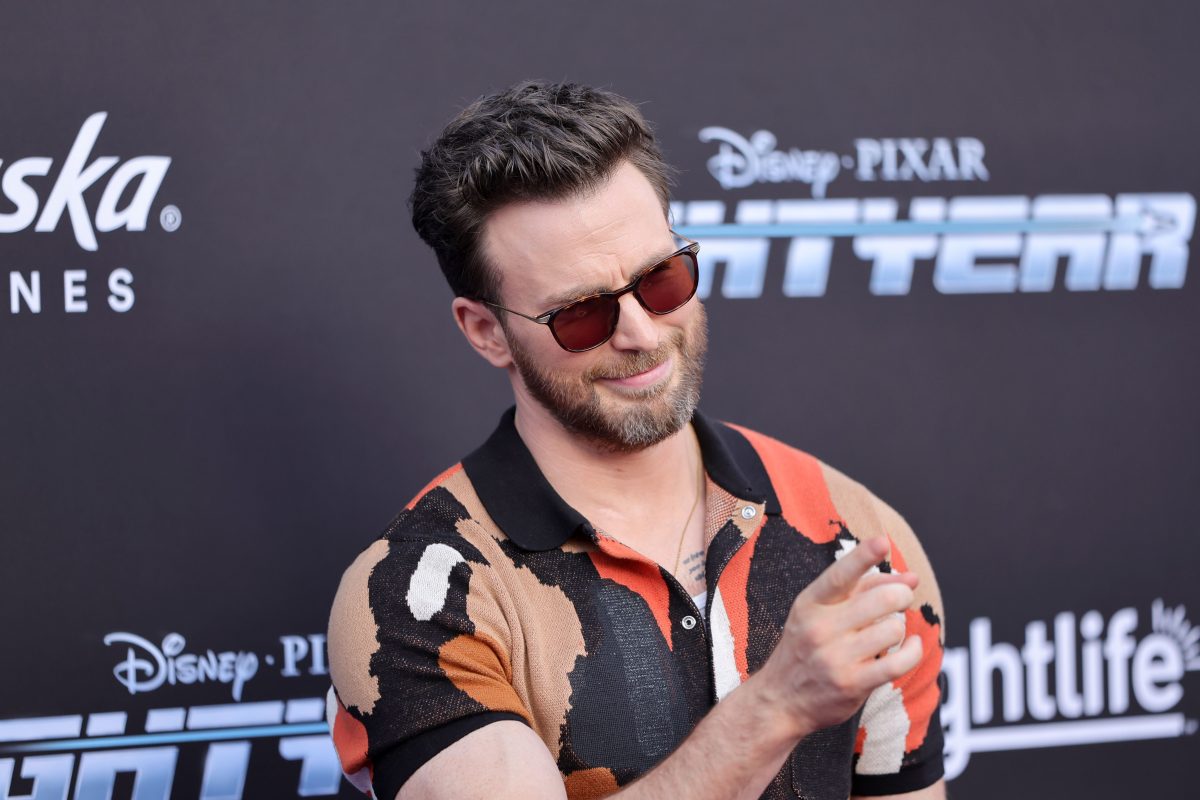 Pixar is notorious for making both adults and kids sob uncontrollably. They are sweet movies that often teach us important lessons that make us reflect on our own lives. Lightyear is the latest Pixar film and is a spinoff of the Toy Story franchise, which is known for making audiences weep. Lightyear star Chris Evans shares that even he is not immune to shedding tears during a Pixar movie. 
Pixar is known for making its viewers cry
Chris Evans | Matt Winkelmeyer/Getty Images
Pixar is an animation studio with 26 movies and many animated shorts. The studio makes many of the best-animated movies that win over the hearts of both kids and adults. It also frequently wins Best Animated Feature at the Academy Awards. Part of the reason why Pixar is so acclaimed is that it always manages to tell heartwarming stories with great characters, while also managing to deal with serious subject matters.
Many of the movies from the studio such as Finding Nemo, Up, Toy Story, Monster's Inc, Inside Out, and Coco are associated with making people cry. In fact, if people go see a Pixar movie and it doesn't make them cry, it's somewhat disappointing. Everyone has the one specific moment in a Pixar movie that makes them cry and so does Captain America himself, Chris Evans. 
Chris Evans shares which Pixar movie made him cry
We chat with the fabulous @ChrisEvans about what it means to be in #Lightyear, the hardest he's ever cried in a Pixar movie, how it feels to face off against Josh AND James Brolin in films: https://t.co/zfe4VgycSZ pic.twitter.com/4O3BMzQrvU
— Screen Rant (@screenrant) June 16, 2022
Evans voices Buzz Lightyear in the new movie, Lightyear. It's his first voice role in a Pixar movie, but the actor says that he has been a fan of the studio for a long time. In an interview with Screen Rant, Evans reveals that Up is the Pixar movie that managed to rip his heart out. 
"Up was a tough one, and I didn't know," Evans says. "I watched it with a buddy of mine whenever it came out, but we were probably in our thirties. We just casually watched it with my roommate at the time; we just popped it on, not thinking; not knowing that it was gonna be the best love story ever told ever in the first 10 minutes. So, Up certainly ripped my heart out. Inside Out got me pretty good, though. I mean, they all do, don't they? This one got me too. I don't wanna give anything away, but it got me."
Up is known as one of the saddest Pixar movies, mainly for its opening scene. The opening follows the love story between a couple, showing their relationship from how they met until the wives' unfortunate death once they're older. It's a beautiful scene that captures the ups and downs of a long marriage. It tells a love story …read more
Source:: Showbiz Cheat Sheet
(Visited 8 times, 1 visits today)