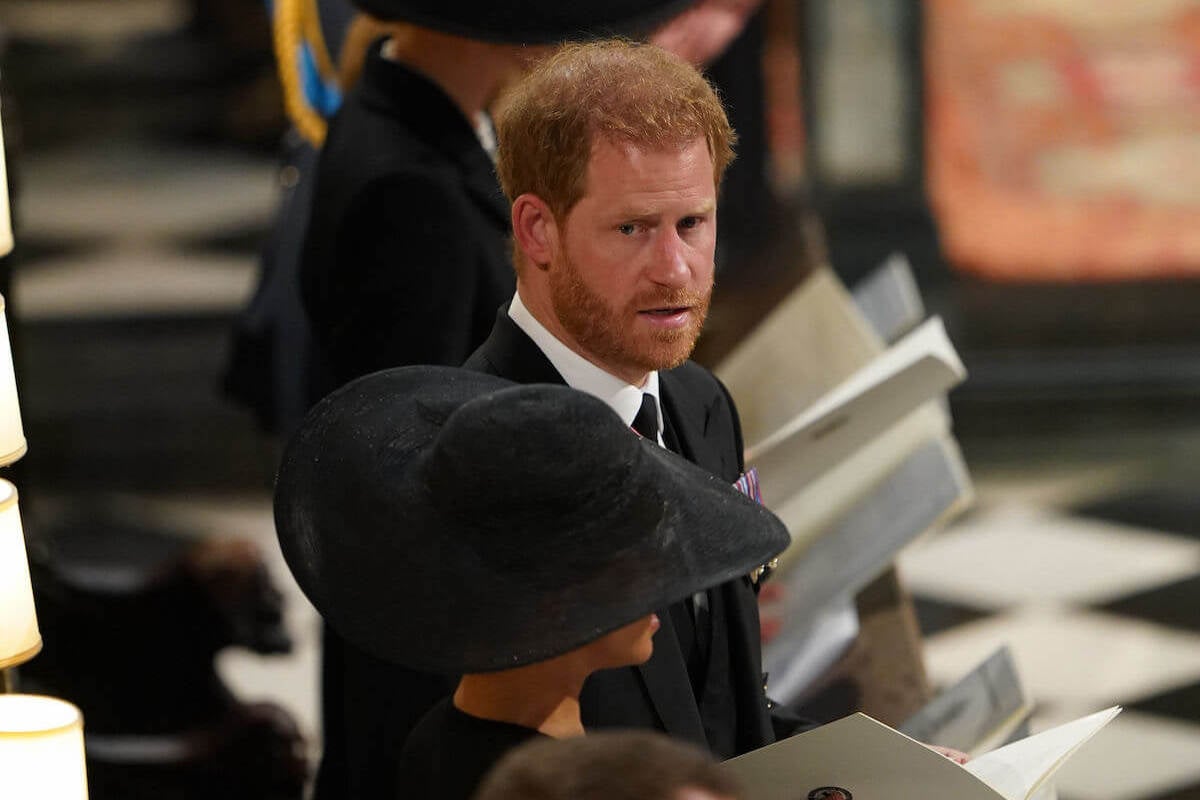 The royal family drama surrounding the 2022 death of Queen Elizabeth II is being revisited. This time in Omid Scobie's forthcoming biography, Endgame, about the monarchy's future. In an excerpt, the author claimed Prince Harry traveled to Balmoral completely "in the dark" only to find out with the rest of the world his grandmother died. Reports of his father, King Charles III, telling him of the news were fabricated, per the book. 
Harry didn't know Queen Elizabeth had died before the royal family's announcement
Scobie painted a chaotic scene on Sept. 8, 2023, as the Duke of Sussex raced to Scotland. In a People excerpt of Endgame he explained it started with a call from an unknown number. On the other end? Harry's dad. 
"Harry hadn't spoken to his father much that year. But this was not the time for any father-and-son tension," Scobie wrote. "Charles told him he and [Queen] Camilla were about to leave Dumfries House for Balmoral, where Princess Anne was already by the queen's side. He told Harry to make his way to Scotland immediately." 
Harry's brother, Prince William, the now-Prince of Wales, "whom Charles had just spoken to, was supposedly working on arranging travel." A text to William about said arrangements went unanswered. "The Sussexes and their team had to operate in the dark," Scobie wrote. 
The whole thing "was upsetting to witness. [Harry] was completely by himself on this," a source close to Harry and Meghan Markle told the author. 
William and the other royals landed in Scotland at 3:50 p.m. to learn Queen Elizabeth had died at 3:10 p.m., while Harry boarded a 5:35 p.m. flight completely unaware.
"Back on the ground, there was a tug-of-war between the Sussexes' team and Buckingham Palace over whether to announce the news without Harry being informed," Scobie continued. "His team literally had to beg for them to wait for his plane to land, and they reluctantly agreed to hold the statement back for a little bit," a source said.
By the time Harry's plane landed, 20 minutes after the royal family announced the queen's death, he "received a text from Meghan urging him to call ASAP followed by a breaking news alert via the BBC News app with the announcement of the queen's death."
Palace 'sources' later claimed King Charles told Prince Harry of the queen's death to 'save face'
In addition to claims from the palace that King Charles tried unsuccessfully to reach Harry to tell him the announcement couldn't be delayed any longer, per Scobie, came another one. 
This time, that the now-75-year-old monarch had told Harry of the queen's death. "Palace 'sources' later briefed certain papers that Charles had personally shared the news with his younger son, but this was just a move to save face," the author explained. 
It was too late. The damage had already been done. "Harry was crushed," a friend of his told Scobie. "His relationship with …read more
Source:: Showbiz Cheat Sheet
(Visited 1 times, 1 visits today)