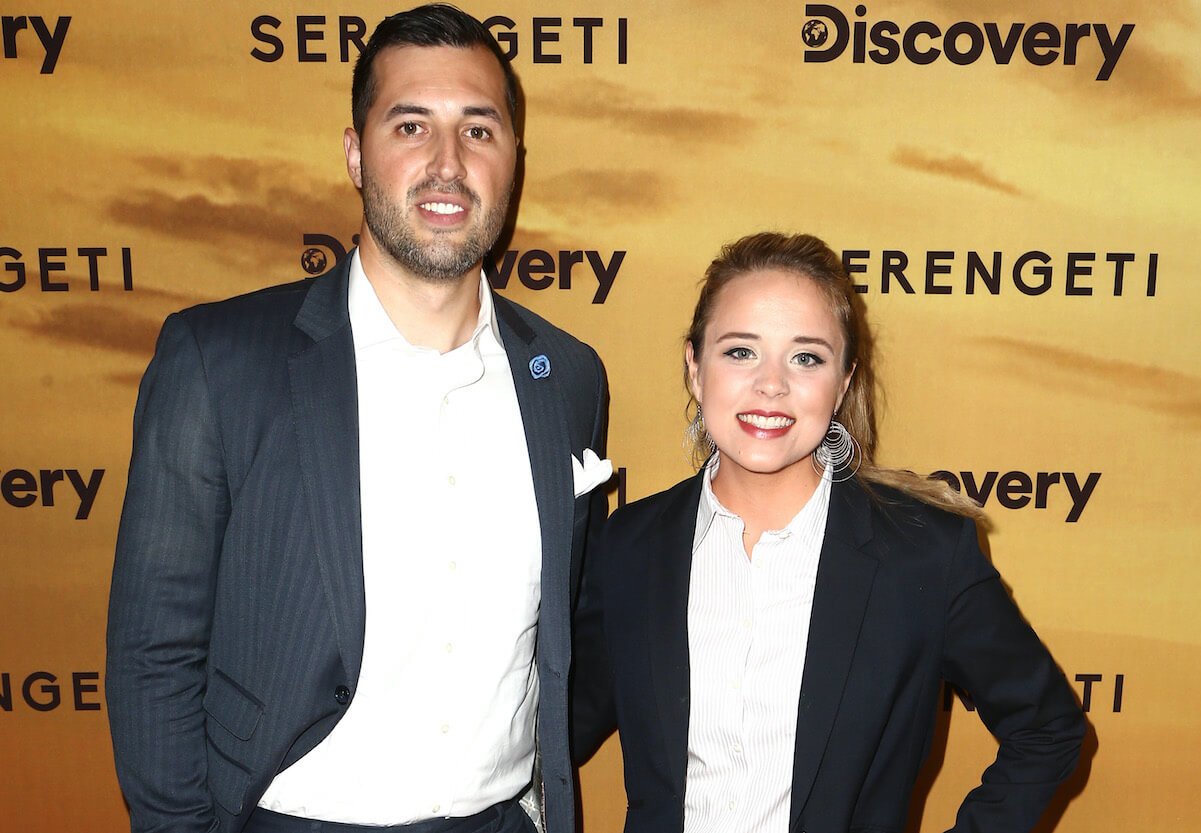 Jill Dillard might be the Duggar who brought the most surprises to the public in 2023, but her sister, Jinger Vuolo, has a few tricks up her sleeve, too. Just like Jill, Jinger has moved away from the ultra-conservative Christian ministry she was raised in. It seems she's also making up for lost time with her streaming TV choices. Jinger recently revealed that she is joining in on the yearly fall tradition of rewatching Gilmore Girls. 
Jinger Vuolo is watching Gilmore Girls this fall 
Living in California has opened Jinger up to all sorts of new experiences. Still, she is just now getting into entertainment from her childhood. The reality TV star is catching up on all the shows she never got to watch as a child and teen. According to her Instagram Stories, she is joining the hoards of fans who return to Stars Hollow each fall for a rewatch of Gilmore Girls. While Jinger has copped to watching mainstream television shows and movies and listening to modern music in recent years, the Gilmore Girls reference still shocked Duggar family followers. 
Jinger Duggar and Jeremy Vuolo | Tommaso Boddi/Getty Images
It's not that Gilmore Girls is a risque show. Quite the contrary, actually. Still, it feels like a difficult show for the formerly sheltered reality TV star to keep up with. The series, which aired from 2000 until 2007, is known for its quick dialogue and pop culture references. There are so many pop culture references that even people who grew up in mainstream society don't get them all. We imagine Jinger will be running to Google regularly to figure out what Lorelai and Rory Gilmore are talking about. 
Duggar family followers, who are also Gilmore Girls fans, might be interested in finding out if Jinger is team Dean, team Logan, or team Jess when all is said and done. Jinger hasn't shared her thoughts. 
The Duggars were not allowed to watch secular TV growing up 
Sure, Gilmore Girls might seem like a pretty tame entertainment pick to most people. By mainstream standards, there was nothing particularly scandalous about the series if you ignore Lorelai Gilmore becoming a teen mom before the series started. Still, there is plenty wrong with the series by Duggar standards. Surely, Jim Bob and Michelle Duggar would have boycotted the show. 
Alexis Bledel as Rory Gilmore and Lauren Graham as Lorelai Gilmore | Warner Bros./Delivered by Online USA
Related
Melissa McCarthy Doesn't Watch 'Gilmore Girls' Because She's Afraid Paramedics Will Find Her Watching Her Own Content
The Duggars would have taken issue with it for several reasons. Not only did Gilmore Girls focus on a single mother who had her daughter as a teen, but she remained unmarried for the entirety of the series. Lorelai also worked and owned her own home. Drinking, sex, and traditional dating were all included in the series as well, although the show was decidedly PG-13. 
Source:: Showbiz Cheat Sheet
(Visited 1 times, 1 visits today)