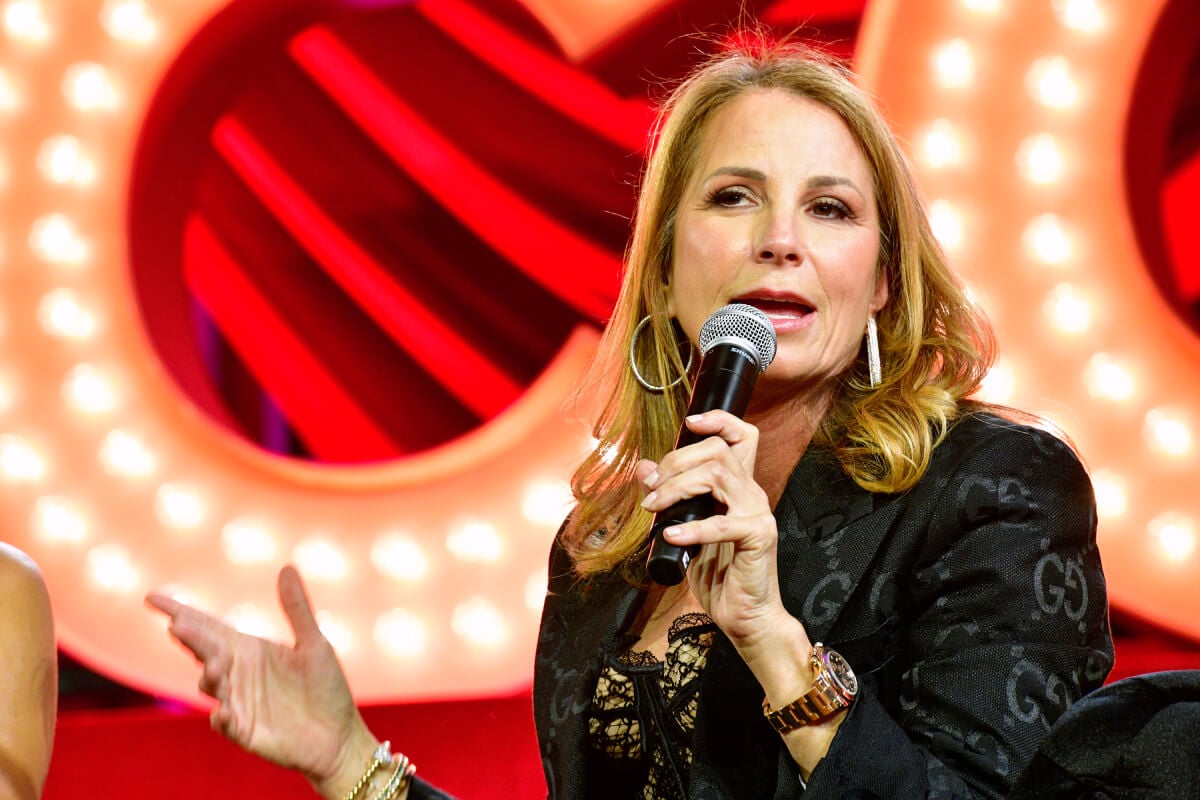 'RHONY' OG Jill Zarin | Eugene Gologursky/Bravo via Getty Images
Jill Zarin opens up about 'RHONY: Legacy'
Jill was asked about the future of RHONY: Legacy during a red-carpet appearance at the Elton John AIDS Foundation Oscar Party.
As it happens, Jill Zarin seems to be the reason behind the unsuccessful launch of Real Housewives of New York: Legacy. Fans are very unhappy that RHONY: Legacy is all but dead, especially following the disastrous season 13 of RHONY. 
While Bravo was preparing to shake things up with Legacy, early reports suggested that Jill's salary demand was threatening to stop the project altogether. The network hasn't said much about the drama, but Jill basically confirmed that she is the reason viewers will never get to see RHONY: Legacy become a reality. 
'RHONY' OG Jill Zarin | Eugene Gologursky/Bravo via Getty Images
Jill Zarin opens up about 'RHONY: Legacy'
Jill was asked about the future of RHONY: Legacy during a red-carpet appearance at the Elton John AIDS Foundation Oscar Party. Access Hollywood interviewed the reality star at the event and asked her why Legacy isn't moving forward. 
In response, Jill admitted that the other cast members feel like they should be paid more than her, especially considering how they were part of RHONY for a longer time period. Jill, however, believes everyone should earn the same for the spinoff. 
"For some reason, some of the girls think they should be getting (paid) more … I don't feel that way," she explained.
Bravo has not revealed how much each cast member was offered to appear on the show, though reports claimed that they would each make around $100k. Although this is a significant pay cut for the reality stars, several fan favorites were ready to sign on, including Sonja Morgan, LuAnn de Lesseps, Kelly Bensimon, and Dorinda Medley.
Bravo host Andy Cohen may have played a part in Jill Zarin's decision
Following the disastrous season 13 that led network executives to cancel the typical reunion episode, they revealed an ambitious strategy to divide the show into two parts. They planned to revamp the cast of Real Housewives of New York completely, while also introducing the Legacy edition featuring a lineup of beloved stars from past seasons.
As Bravo started reaching out to various cast members, Andy Cohen threw some shade at Jill on Watch What Happens Live. According to Page Six, Andy poked fun at Jill by making it sound like she was desperate to rejoin the popular franchise, even if that meant relocating.
"In unrelated news, Jill Zarin is closing on homes in Potomac, New Jersey, Beverly Hills, Orange County, Atlanta, Miami, Dubai, and Salt Lake City," he stated. "Just kidding! I love you Jill."
Sources claim that Jill remembers the dig and played hardball when it came to the contract negotiations for Legacy. Jill, however, denied that the dig played any part in Legacy not moving forward.
'RHONY' star LuAnne de Lesseps still has hope for 'Legacy'
Out of all of the rumored cast members for RHONY: Legacy, it seems like the cancellation has hit LuAnn the hardest. Following the lackluster season 13, Radar Online reports that LuAnn assured fans that Bravo would find a way to revive …read more
Source:: Showbiz Cheat Sheet
(Visited 1 times, 1 visits today)