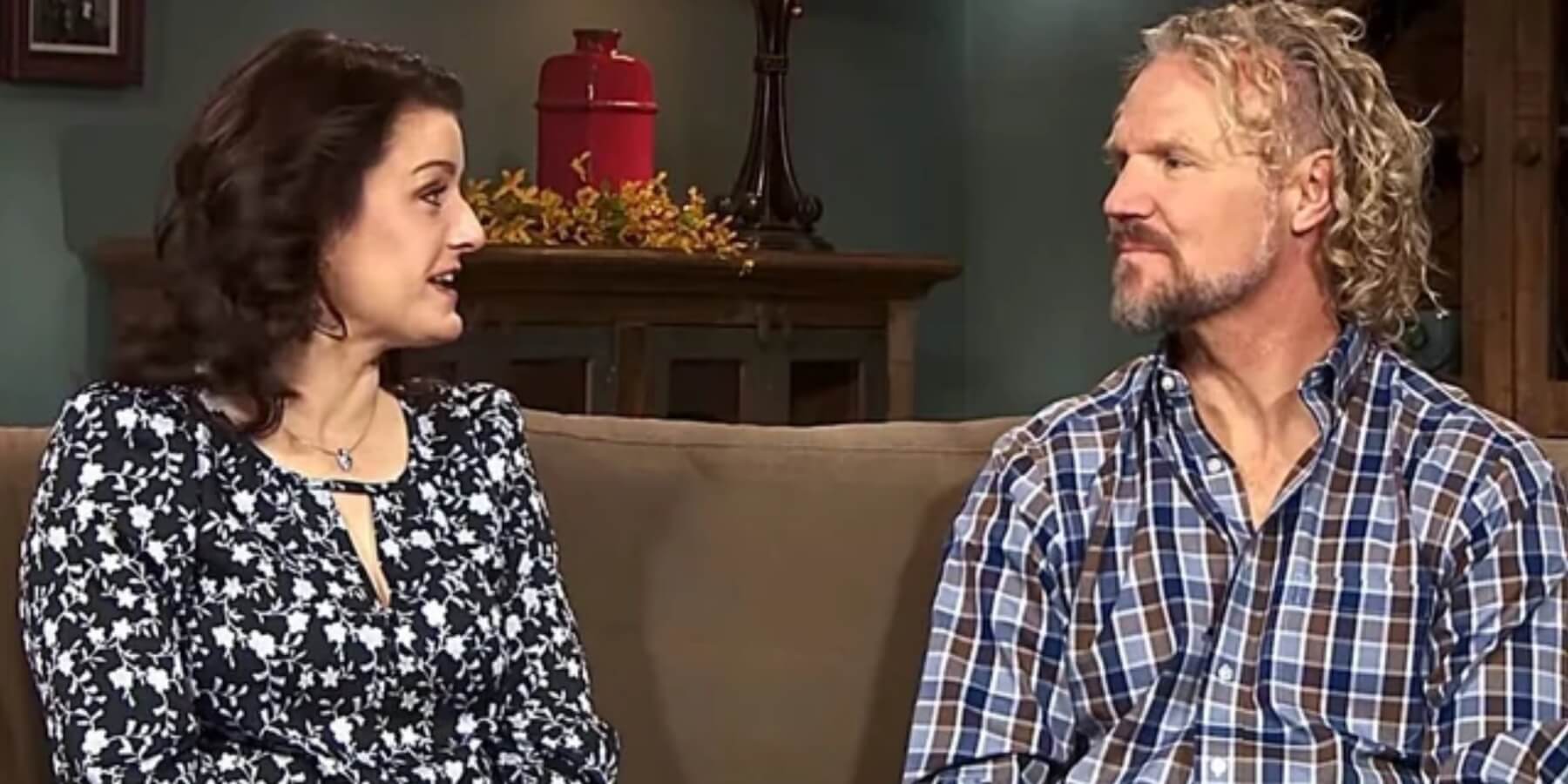 Robyn and Kody Brown during a 'Sister Wives' confessional filmed for the TLC series | TLC
Kody has alluded to finding his relationship with Robyn simple, too. For the last two seasons, he's insisted that he doesn't want to try with his other spouses because he has one wife who is
For more than a decade, Sister Wives fans have watched the Brown family's plural marriage slowly disintegrate. Over the years, viewers have pointed to different moments that seemed to signal the end. Now, Kody Brown's exes have all offered their own explanations for where they think things went wrong. Janelle Brown is the only former sister wife to explore why one of the former polygamist's marriages went right. Kody Brown's second estranged spouse recently theorized that Kody and Robyn have an "easy" marriage because they think alike. 
Janelle Brown opens up about why she thinks Kody and Robyn's marriage works 
Sister Wives viewers and some family members have singled out Robyn as the problem in the Brown family's plural marriage. Christine Brown has stated that she never trusted Robyn. Janelle made it clear that she can't reconcile with Kody because of how he treats Robyn. Meri Brown, who has been Robyn's biggest defender, even admitted that she's become frustrated with Kody's fourth wife. It seems that the second Robyn entered the family, things became complicated. 
In last week's episode of Sister Wives, Janelle Brown explained why. She said that Kody Brown tried to live a plural life for many years. He made concessions and tried to keep everyone happy, and then Robyn came along. Janelle said she thinks that things between Kody and Robyn are "easy" because they "think alike." Once he found someone who thought as he did, he focused more intently on that relationship because it was simpler. As the most logical member of the Brown family, Janelle's assessment makes a lot of sense. 
Robyn and Kody Brown during a 'Sister Wives' confessional filmed for the TLC series | TLC
Kody has alluded to finding his relationship with Robyn simple, too. For the last two seasons, he's insisted that he doesn't want to try with his other spouses because he has one wife who is "completely loyal" to him. Kody appears to regard Robyn more positively than the other wives because she doesn't have opposing opinions or priorities outside of her connection to Kody.
Paedon Brown once suggested Kody and Robyn are soulmates 
Kody liked to throw the word soulmate around in the early seasons of Sister Wives. He once called Meri Brown his soulmate. That marriage has since deteriorated. He's also alluded to Robyn Brown being his soulmate. At least one of his children agrees. 
In an interview with Us Weekly, Paedon Brown said he didn't fault his father for wanting to spend all of his time with Robyn Brown. He suggested that when Robyn came into the family, Kody found his "true love." While Paedon didn't elaborate further, it's easy to see what he and Janelle are both saying. It was easier for Kody to find fault in his other marriages once he found someone who seemed to go along with what he wanted. 
Related
'Sister Wives': Where Did Rumor That Kody Brown Is Courting Wife #5 Originate?
Paedon Brown is the only son …read more
Source:: Showbiz Cheat Sheet
(Visited 1 times, 1 visits today)