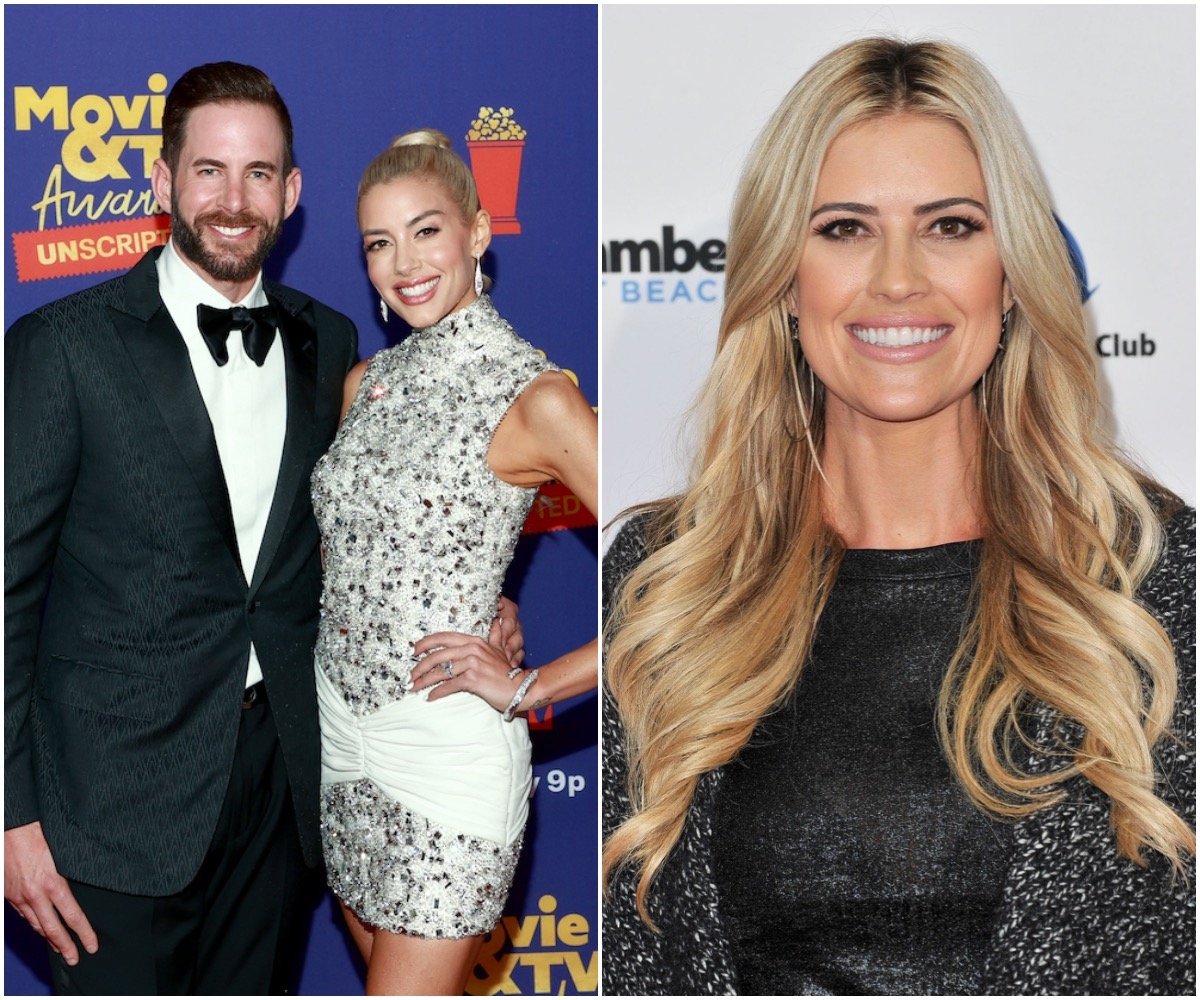 (L-R) Tarek El Moussa, Heather Rae Young, and Christina Haack | Matt Winkelmeyer/Getty Images; Allen Berezovsky/Getty Images
Christina Haack and Tarek El Moussa's son Brayden had emergency surgery on Mother's Day
Tarek El Moussa and his wife, Selling Sunset star Heather Rae Young, reportedly had a tense fight with Christina Haack and her husband Joshua Hall at a soccer game the day before Haack and El Moussa's son had emergency surgery. Here's what happened between the two couples and how they came together as a family after the medical crisis.
(L-R) Tarek El Moussa, Heather Rae Young, and Christina Haack | Matt Winkelmeyer/Getty Images; Allen Berezovsky/Getty Images
Christina Haack and Tarek El Moussa's son Brayden had emergency surgery on Mother's Day
On May 8, Christina Haack shared an Instagram post showing her oldest son, 6-year-old Brayden El Moussa, in a hospital bed. The HGTV star revealed that her child had emergency surgery on Mother's Day. Haack has two children, Taylor and Brayden, from her first marriage to Tarek El Moussa. She also has one son, Hudson, from her second marriage to Ant Anstead. 
"Scary 12 hours for us parents + step parents. After being admitted to the ER, Brayden had to have an emergency appendectomy as well as removal of Meckel's diverticulum early this morning," the Christina on the Coast star wrote in her caption. "Nothing like seeing your child in excruciating pain ..luckily the surgery went well and he is recovering and in good spirits."
Haack thanked the hospital staff and concluded her post by writing, "Blessed to have 3 healthy + happy kids, caring family and friends and a husband who stands by my side. Happy Mother's Day everyone. "
Tarek El Moussa and his new wife, Heather Rae Young, shared similar posts about Brayden's health on their Instagram accounts. Haack's new husband, Joshua Hall, posted a lengthy tribute to Haack for Mother's Day, praising her for how she handled the medical emergency and saying she was "made" to be a mother.
We've been waiting for this! The real reason behind Heather Rae Young and Christina Haack's soccer sideline fight! https://t.co/eu3hHjGL4l
— Perez Hilton (@PerezHilton) May 11, 2022
Christina Haack, Joshua Hall, Tarek El Moussa, and Heather Rae Young had a tense fight at a soccer game right before Brayden's emergency surgery
On May 9, Daily Mail released photos reportedly taken the day before Brayden El Moussa's medical emergency. The pictures showed tense arguments between Christina Haack and Heather Rae Young, and Tarek El Moussa and Joshua Hall at a children's soccer game. 
At one point, El Moussa appeared to pull Young away from Haack by the arm. Later, El Moussa and Hall were face to face and had to be separated by the children's soccer coach.
On May 10, a representative for Haack addressed the fight by telling US Weekly, "A personal matter was discussed and has since been resolved. We are focused on co-parenting as a team moving forward."
Tarek El Moussa branded ex wife Christina Haack 'crazy' in 'verbal tirade' on set https://t.co/EDiyvKjBzA
— Daily Mail Celebrity (@DailyMailCeleb) July 20, …read more
Source:: Showbiz Cheat Sheet
(Visited 8 times, 1 visits today)