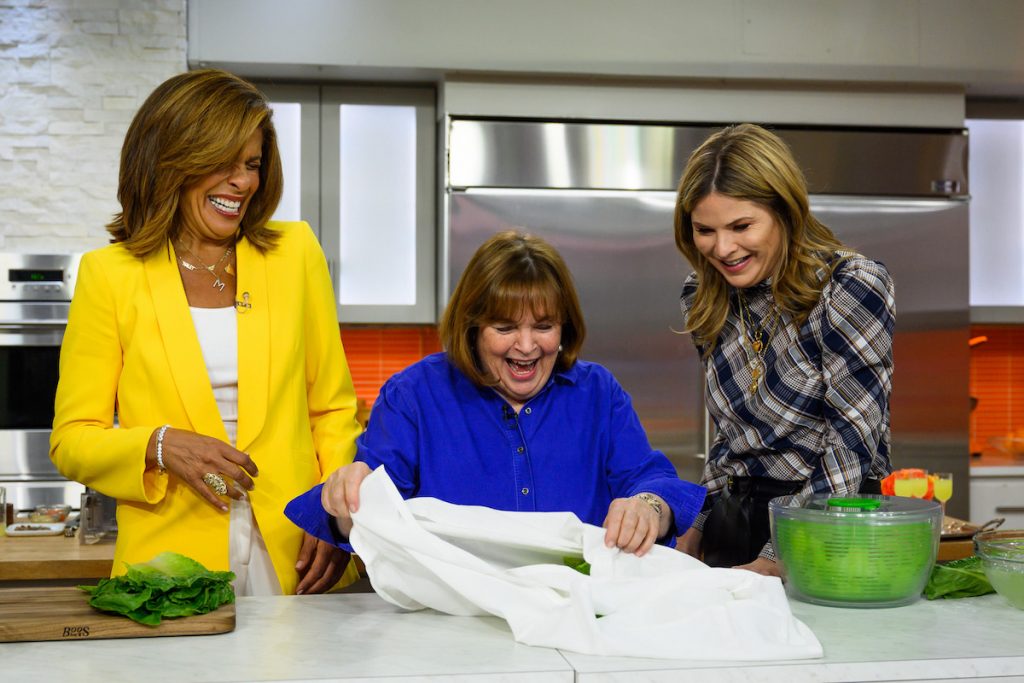 Celebrity chef Ina Garten (C) | Nathan Congleton/NBC/NBCU Photo Bank
Ina Garten shares food recommendations from her Paris trip
Ina Garten just took a dream trip to Paris. The 74-year-old brought her Instagram followers along with her, sharing photos and videos from the trip. From restaurant recommendations to selfies, Garten shared all, which is why fans love the Barefoot Contessa so much. 
Celebrity chef Ina Garten (C) | Nathan Congleton/NBC/NBCU Photo Bank
Ina Garten shares food recommendations from her Paris trip
No surprise, most of the content Garten shared from her Parisian trip was of the fabulous food. From pastries, to fresh produce, the Barefoot Contessa sampled it all, and let her Instagram followers know what they had to taste for themselves. 
She kicked off the social media posts with a photo of her husband Jeffrey sitting at a cafe table. 
"OMG back in Paris after 2 1/2 years in a rabbit hole!" Garten wrote. "Granted, it wasn't a terrible rabbit hole but when you can't safely leave home, anywhere starts to feel a little claustrophobic. It's so good to be here and everyone is so happy! First stop, a glass of rosé and some chips at Café de Flores. For the next two weeks, I'll take you to some of my favorite places. Stay tuned." 
View this post on Instagram
A post shared by Ina Garten (@inagarten)
She quickly made good on that promise, posting pictures of her food and recommending restaurants. "Lunch of Champions??" Garten captioned a shot of one of her delicious meals. "Salad with warm goat cheese and frites."
She also shared a picture of a famous French dessert: crème brûlée. Under a photo of the dessert, Garten wrote, "I love the charcuterie @maison_verot from the crème brûlée to house made pâtés, salamis, and … snails?? All delicious!"
View this post on Instagram
A post shared by Ina Garten (@inagarten)
Ina Garten's photos of French streets and flowers
Food wasn't the only thing the Barefoot Contessa shared with her social media followers. Garten also posted pictures of French streets and beautiful flowers that she saw while on her trip. 
"My favorite time — l'heure bleu (the blue hour) — on two of my favorite streets — le Cherche Midi and rue de l'Université," Garten captioned a series of pictures of the street. 
She captioned another photo of beautiful purple flowers, "Week two — time for fresh flowers but there are so many choices @adriennemflowers !! But my philosophy here is the same as at home — simpler is better."
View this post on Instagram
A post shared by Ina Garten (@inagarten)
Fan reactions to Ina Garten's Paris trip
She finished her trip with a selfie captioned, "Au revoir Paris! …read more
Source:: Showbiz Cheat Sheet
(Visited 4 times, 1 visits today)