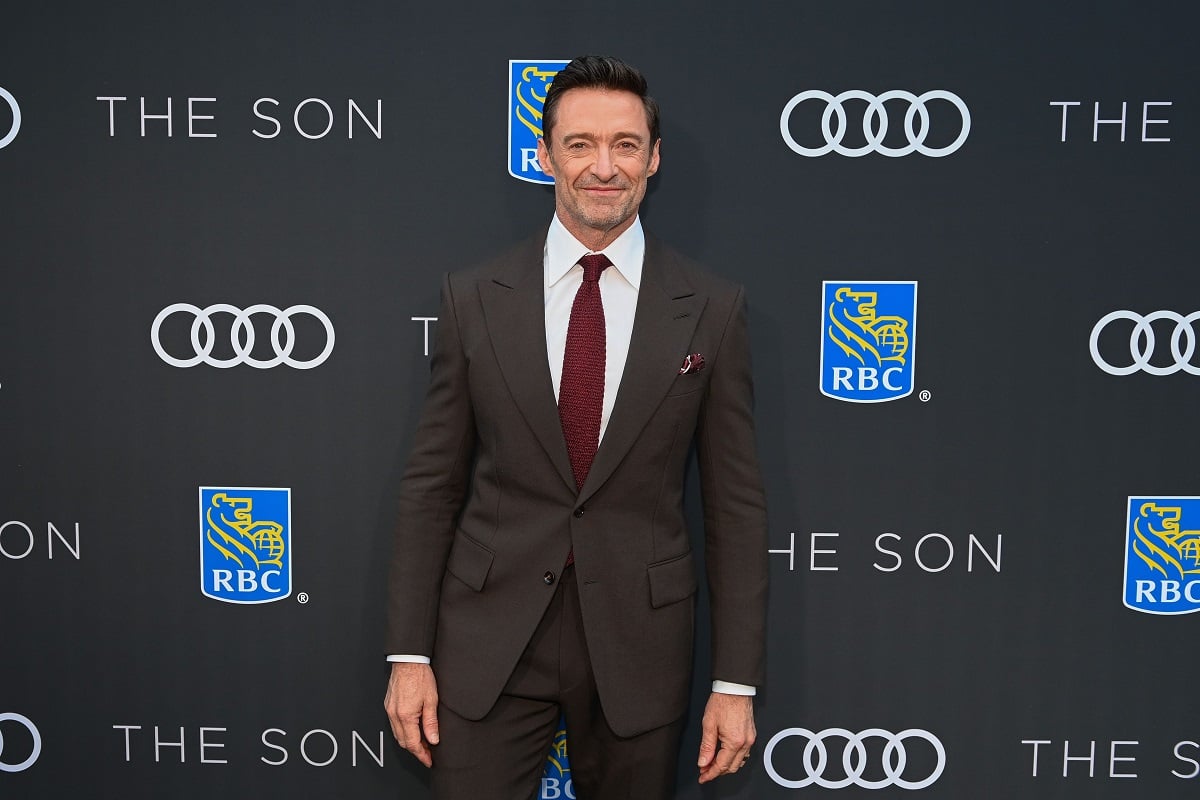 Hugh Jackman | Ryan Emberley/Getty Images
Jackman is well-aware that his real-life persona is often admired by the public. Many have no doubts that Jackman is one of
Hugh Jackman found himself rejecting a huge opportunity earlier in his career. But the mistake was one of many that taught Jackman the cost of keeping up an image in Hollywood.
What Hugh Jackman has to say about his image as Hollywood's nicest guy
Hugh Jackman | Ryan Emberley/Getty Images
Jackman is well-aware that his real-life persona is often admired by the public. Many have no doubts that Jackman is one of Hollywood's nicest A-listers. But in a 2013 interview with Men's Journal, Jackman confided that he wasn't too fond of the label. Mostly because he didn't enjoy labels period.
"As an actor, I've always believed that any label is your enemy," he said.
Jackman revealed that his reputation for generosity came from his upbringing and just old-fashioned human decency.
"Look, I was brought up in a way where you treat people with respect. So it's certainly easier for me to be polite and respectful to people than to be an a******," he continued. "Like, if I'm walking down the street with my family and the 29th person says, 'Hey man, can I get a photo?' For me to say, 'No photos, get f***ed,' for the next hour I'll be thinking I shouldn't have said that. Whereas, if I say either, 'Yeah, no problem,' or, 'Listen, I'm with my family now, but it's nice to meet you,' then I move on, in a way it's easier."
Hugh Jackman felt sick to his stomach when he turned down a great role to maintain his image
Needless to say, Jackman has charmed many fans with his natural personality. But being himself initially wasn't encouraged by those he worked with behind the scenes.
"I try to be myself as much as I can when I'm not acting, for better or worse," Jackman continued. "But I've had publicists who've told me it's a bad idea: 'You move your hands too much, you did this too many times, you should do this, you shouldn't talk about that."
It was the kind of advice that led to one of Jackman's biggest regrets earlier in his career. Jackman turned down the lead role of Peter Allen in a 1998 musical titled The Boy from Oz. But when he saw the play firsthand, he realized he'd made a massive mistake.
"I realized it was one of the best parts I had ever seen, and I felt sick to my stomach," he remembered. "All the strategizing, and I missed it."
A couple of years after Jackman's breakthrough role as Wolverine in X-Men, he would get another opportunity at the musical. When he learned The Boy from Oz would be coming to Broadway, he tackled the opportunity to play Peter Allen again. But he was still getting the type of advice he received the first time he turned the role down.
"Many people were like, 'This is a really bad idea, this is 18 months of your life; by the time it's over, you could be back auditioning with everybody else,'" Jackman remembered. "They were …read more
Source:: Showbiz Cheat Sheet
(Visited 1 times, 1 visits today)