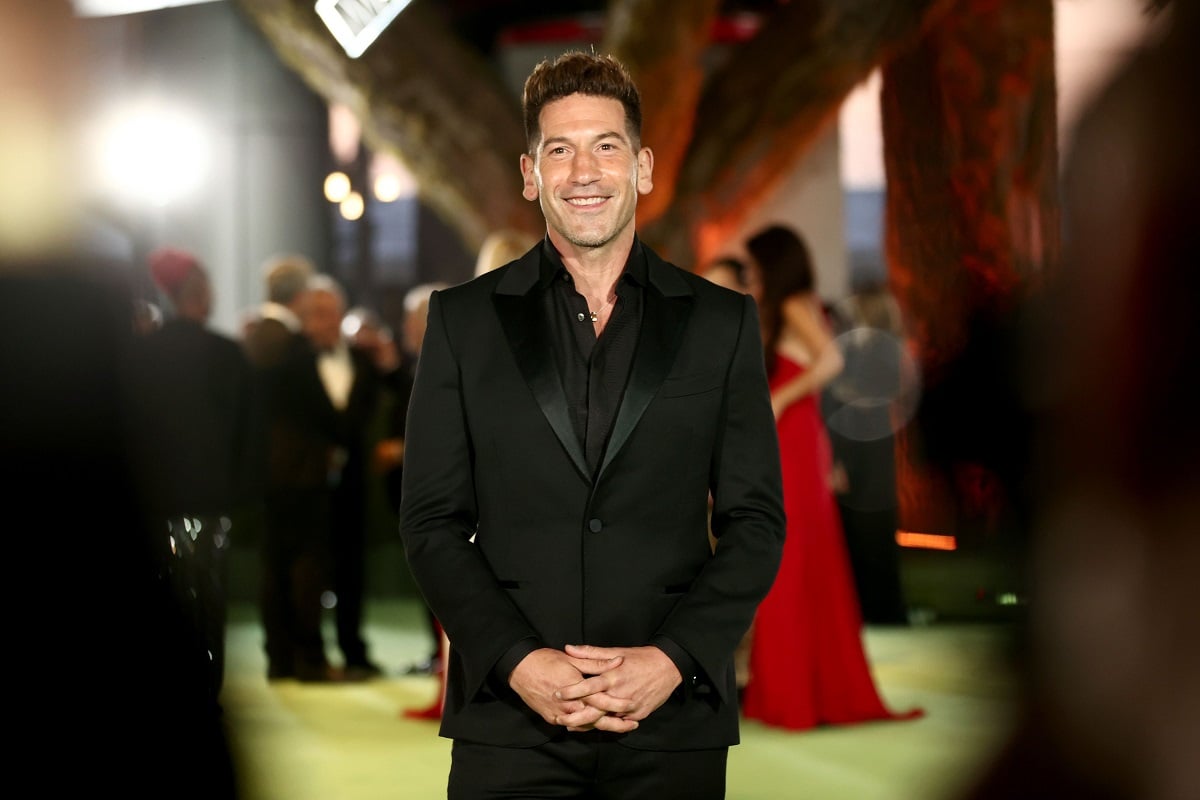 Jon Bernthal might have a little more in common with his character in The Punisher role than one might think. The actor has made a name for himself being a standout in TV shows like The Walking Dead and stealing the show in The Wolf of Wall Street. Among acting heavyweights like Leonardo Dicaprio and Jonah Hill, this was no easy feat.
But before Bernthal sneaked his way into Hollywood, the actor led a somewhat precarious lifestyle. And this lifestyle nearly led to him killing a man with his bare hands, and paying the ultimate price for it.
Jon Bernthal's life before 'The Punisher'
Jon Bernthal | Matt Winkelmeyer/WireImage
At one point, Jon Bernthal's life was filled with violence. Although his father was a corporate lawyer and his mother watched foster children, Bernthal admits that he and his brothers often went looking for trouble.
"We were suburban kids, but we all wanted to find the most dangerous things in a dangerous city," Bernthal said in an interview with Esquire.
Although Bernthal would frequently get into fights with other kids, using everything from fists to nunchakus, he asserts that he had a good home life with a loving, caring family.
Bernthal didn't grow out of these violent habits, the habits grew along with him. In his teenage years he'd found himself getting in trouble frequently and getting arrested. His older brother, Tom Bernthal, is amazed at how far his little brother's come given his behavior.
"There's, like, one legal thing in the world Jon could do," Tom said about his brother. "And that's acting. He was lucky. We came from the one family in a million who didn't throw him out of the house. The thing I could remember is he could take over a room when he was three. He's always had that presence."
Jon Bernthal almost spent the rest of his life in prison
In 2009, Bernthal had a chance encounter with a stranger that nearly put him away for life. He was taking his dog for a walk on the beach near his home in California when a drunk man called his dog over. Breaching Bernthal's personal space, the drunken man grabbed the dog when it got close.
According to Esquire, Bernthal warned his drunken acquaintance to back off, but the drunken man persisted and went as far as following Bernthal home. Eventually, Bernthal punched the drunken man, who was knocked unconscious before hitting the ground.
The cops arrested Bernthal, and while he sat there handcuffed in a police station, only one thought crossed his mind.
"I knew if he didn't wake up, I was going to jail and my worst side would take over," Bernthal said to Esquire. "I prayed to whatever is above that if he woke up, I'd change things, get married, have kids, and stop with the anger."
His prayers were answered. The drunken man woke up, and witnesses came to Bernthal's defense by telling the police the drunken man harassed him. Still, Bernthal had to pay up $2 million in a …read more
Source:: Showbiz Cheat Sheet
(Visited 3 times, 1 visits today)