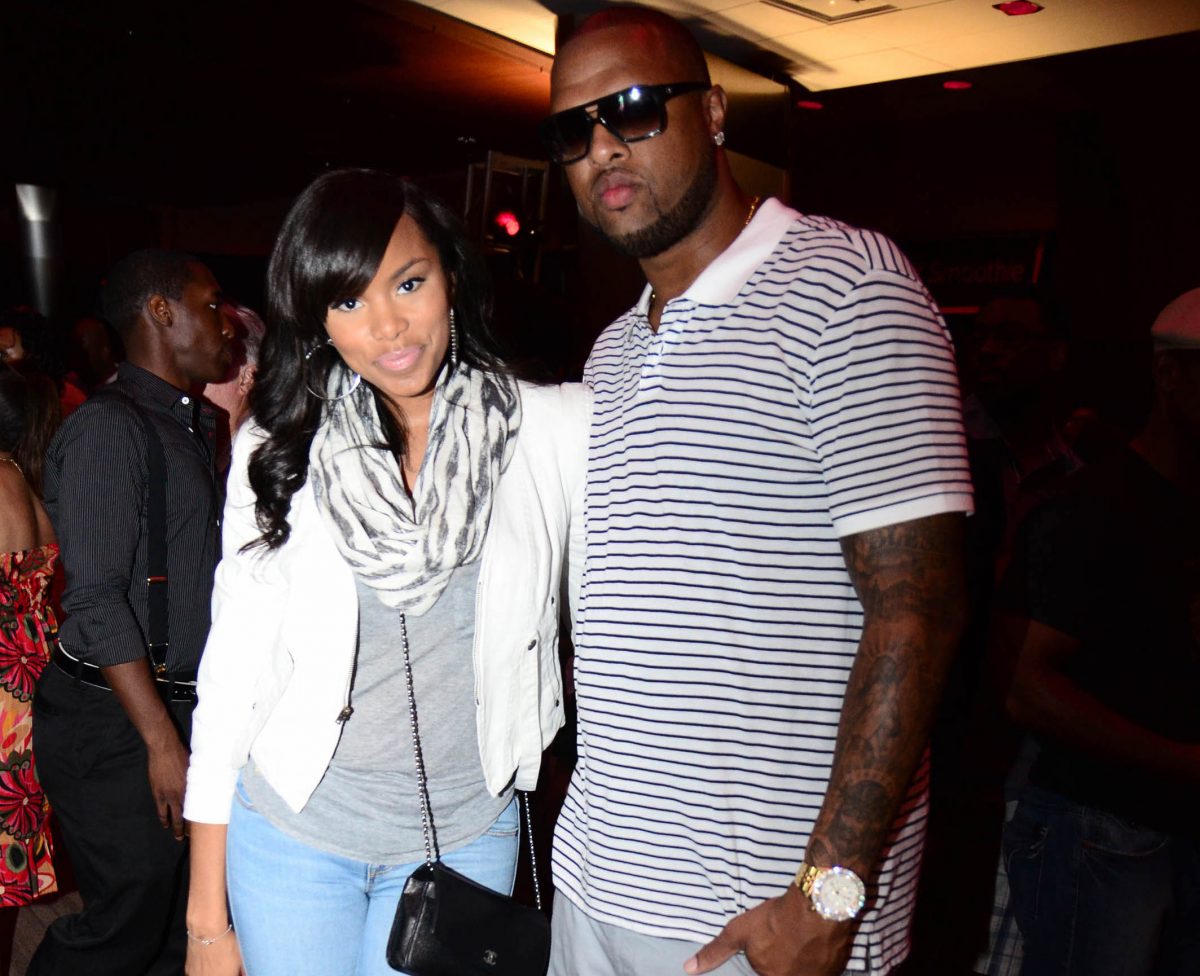 When celebrity relationships fall apart on reality television, it can be gutwrenching to watch. In the case of LeToya Luckett and her ex-husband Tommicus Walker, fans were begging the former Destiny's Child member to leave him. They've since divorced and are focused on co-parenting their two children. 
LeToya Luckett and Slim Thug | Johnny Nunez/WireImage
While Luckett says she's happily single, fans now want her to give her ex, rapper Slim Thug, another chance. The two were together for a lengthy period of time, with Luckett even helping him land a record deal. 
LeToya Luckett collaborated with Slim Thug on her debut album
After being fired from Destiny's Child, Luckett embarked on her own solo career. A native of Houston, Texas, she met Slim in a local club. They exchanged numbers and had one phone conversation. Months later, they reconnected at another local club and became an item.
Source: YouTube
The chemistry was instant, with them spending nearly every moment together. But Luckett had landed a recording contract and was flying back and forth to her new home in Atlanta and LA to record. To support her, Slim would visit often. One studio session led to a career-changing moment for him.
"She was recording out there [in LA]. I'm Slim Thug, the local rapper who rapped on chopped and screwed music so a lot of people weren't familiar. If you weren't into chopped and screwed music, you didn't hear a lot of Slim Thug," he explained on an episode of her new digital series Leave it To LeToya. "So, I was out there with her and she was recording and she told me to get on one of her records. I did a verse to it and her manager was like, 'He rap? Let me hear some more records.' He ended up sending it to a label and I ended up getting a deal myself."
What they say caused their split
Slim and Luckett dated for a decade, on and off, and were even engaged at one point. Both admit being young and in love with successful careers was difficult. But both also agree that Slim's indiscretions played a part in their demise.
According to Luckett, the major problem in their relationship was infidelity. "There was heartbreak, there was disappointment, but everybody knew us, especially in Houston, everybody knew we were together. You wouldn't see him without seeing me. And that can be attractive to other women…so I think he leaned into that a little bit," she said with a laugh. 
She continued: "He definitely enjoyed himself along that journey. For me, I would get frustrated and I would leave a lot. I felt like issues we probably could have worked through, talked through if I didn't feel that he was hearing me or was ready to make the changes that needed to be made, I was out. It was for some major things and I had the right to leave …read more
Source:: Showbiz Cheat Sheet
(Visited 6 times, 1 visits today)