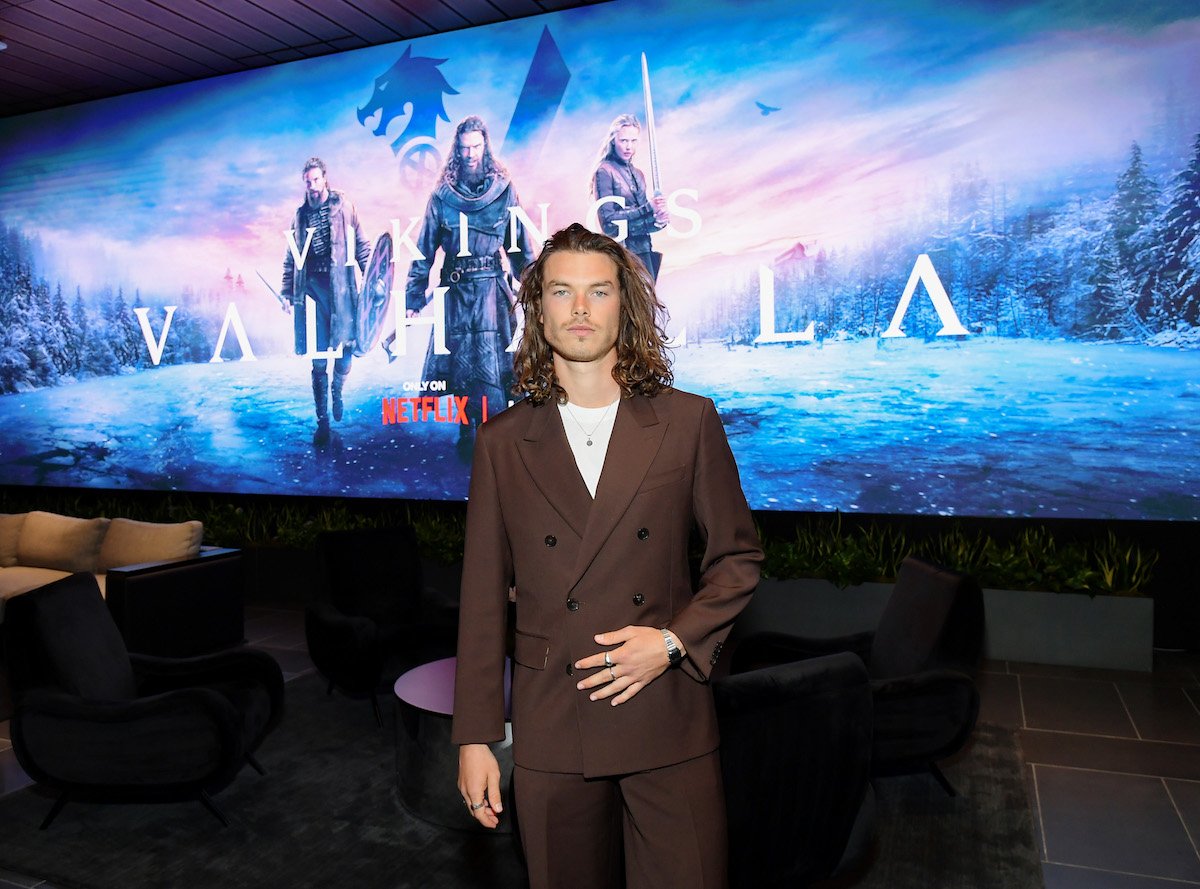 Set in the early 11th century, Netflix's Vikings: Valhalla follows the exploits of three of the most well-known Vikings of all time: the legendary explorer Leif Eriksson (Sam Corlett), his fiery and headstrong sister Freydis Eriksdotter (Frida Gustavsson), and the ambitious Nordic prince Harald Sigurdsson (Leo Suter). The original Vikings series premiered on History in 2013 and Vikings: Valhalla picks up the saga a generation after it left off.
Vikings: Valhalla, like its predecessor, is a historical series that gives us a glimpse into the various events and conflicts that the Vikings fought in the past. The series also features beautiful landscapes, which Sam Corlett had quite a reaction to.
What is the plot of Vikings: Valhalla Season 2?
Sam Corlett attends Netflix's Vikings: Valhalla Season 2 special screening I Charley Gallay/Getty Images for Netflix
The highly anticipated second season of Vikings: Valhalla premiered hit Netflix on January 12, and picks up immediately after the devastating fall of Kattegat, which has ramifications for the fates of Leif, Freyd, and Harald.
When the three heroes suddenly find themselves on the run in Scandinavia, they are challenged to put their hopes, dreams, and courage to the test in environments very far from their familiar fjords. 
Speaking with Netflix, showrunner Jeb Stuart explained that the premise of Season 2 is to "blast these three heroes out of their comfort zones," which in this case is Scandinavia. Stuart added that the second season travels to places far beyond Scandinavia and Northern Europe.
Sam Corlett had goosebumps on 'Vikings: Valhalla' Season 2 set
A portion of Vikings: Valhalla takes place in Kattegat, the same locale as numerous events in the parent series, Vikings. So, it's fitting that Valhalla is shot almost entirely in County Wicklow, Ireland, the same place as the 2013 History Channel series. The show's sets are built in natural settings and use the wonder of the natural world — as opposed to a green screen — to provide a realistic look for the series.
In a behind-the-scenes video released by Netflix, Sam Corlett says he and the cast didn't really have to act the awe and wonder that their characters were meant to feel in the script because they could feel it thanks to the natural wonder and beauty of the filming locations in the "Garden of Ireland." In the video, the actor is in such awe of the breathtaking natural wonders of the filming location he had goosebumps.
'Vikings: Valhalla' has already been renewed for a third season
Sound the horns. Vikings: Valhalla is returning for Season 2 & 3. SKOL! ? ? pic.twitter.com/y6vmMVJual
— Vikings Valhalla (@NetflixValhalla) March 9, 2022
Netflix has made it clear that it wants more of Vikings: Valhalla. And its no wonder why as the first season amassed over 80 million hours of viewing in the first two days.
The show has been renewed for a third season and Collider has confirmed with the behind-the-scenes team that all …read more
Source:: Showbiz Cheat Sheet
(Visited 1 times, 1 visits today)