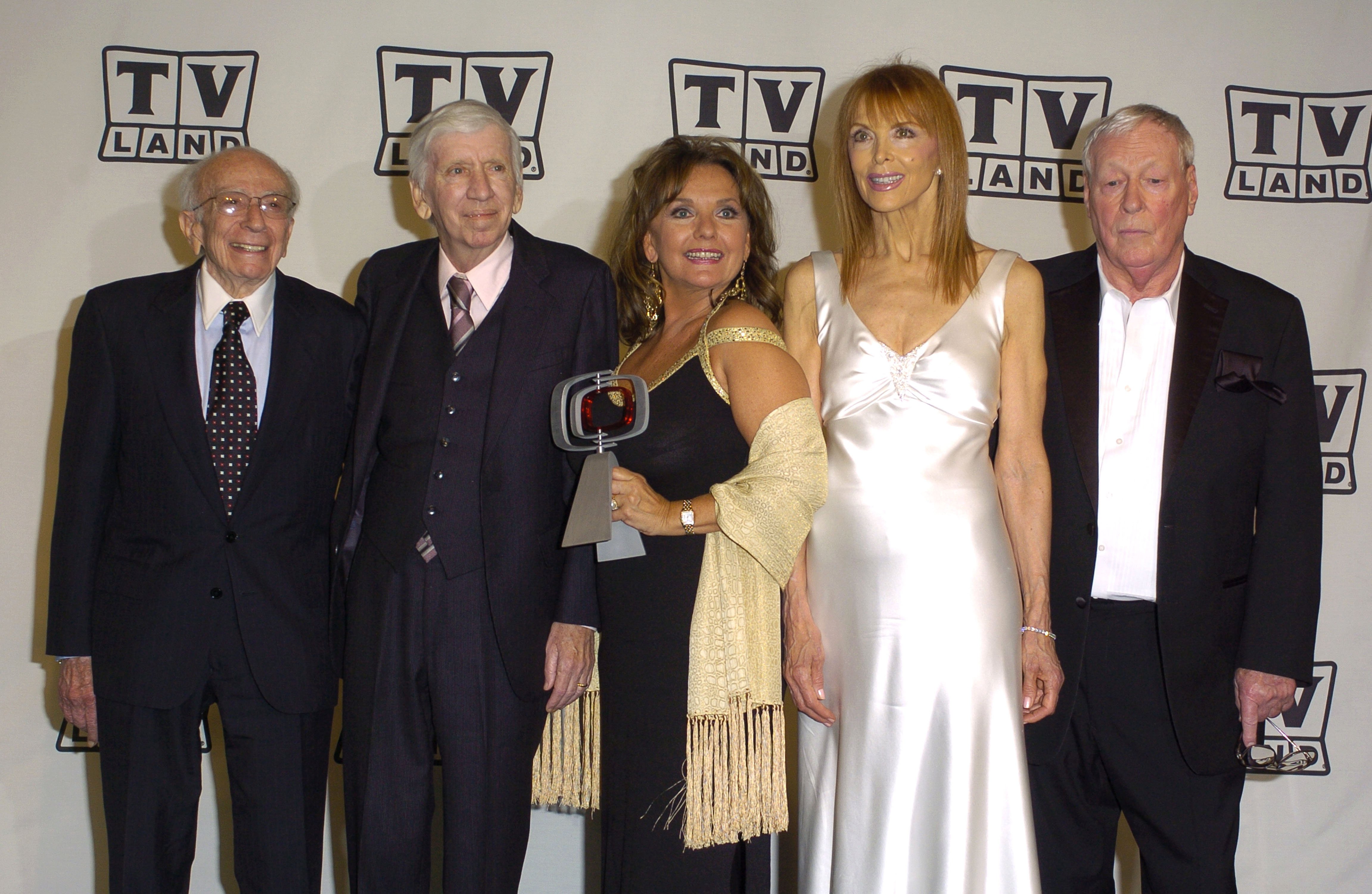 Gilligan's Island is a classic comedy by creator Sherwood Schwartz. The TV pioneer's idea for a sitcom about a group of castaways on a deserted island seemed far-fetched. However, the show became an instant success and earned a spot in pop culture history.
Gilligan's Island creator Sherwood Schwartz stars Bob Denver, Dawn Wells, Tina Louise, and Russell Johnson I SGranitz/WireImage
'Gilligan's Island' creator Sherwood Schwartz used a phone book to come up with the show's name
After working as a writer for TV and radio for 25 years, Schwartz decided it was time to create his own series. In 1963, he began working on creating a show about a stranded group of castaways. However, like many writers, he had a tough time coming up with a name for the series.
He already knew he wanted island in the title along with the name of the first mate. Yet, choosing the right name was a hassle. In Schwartz's memoir Inside Gilligan's Island: A Three-Hour Tour Through The Making of A Television Classic, he recalled his conundrum. "There are many names that would make the series sound like a dramatic show. I also didn't want a ridiculous name."
Source:: Showbiz Cheat Sheet
(Visited 10 times, 1 visits today)