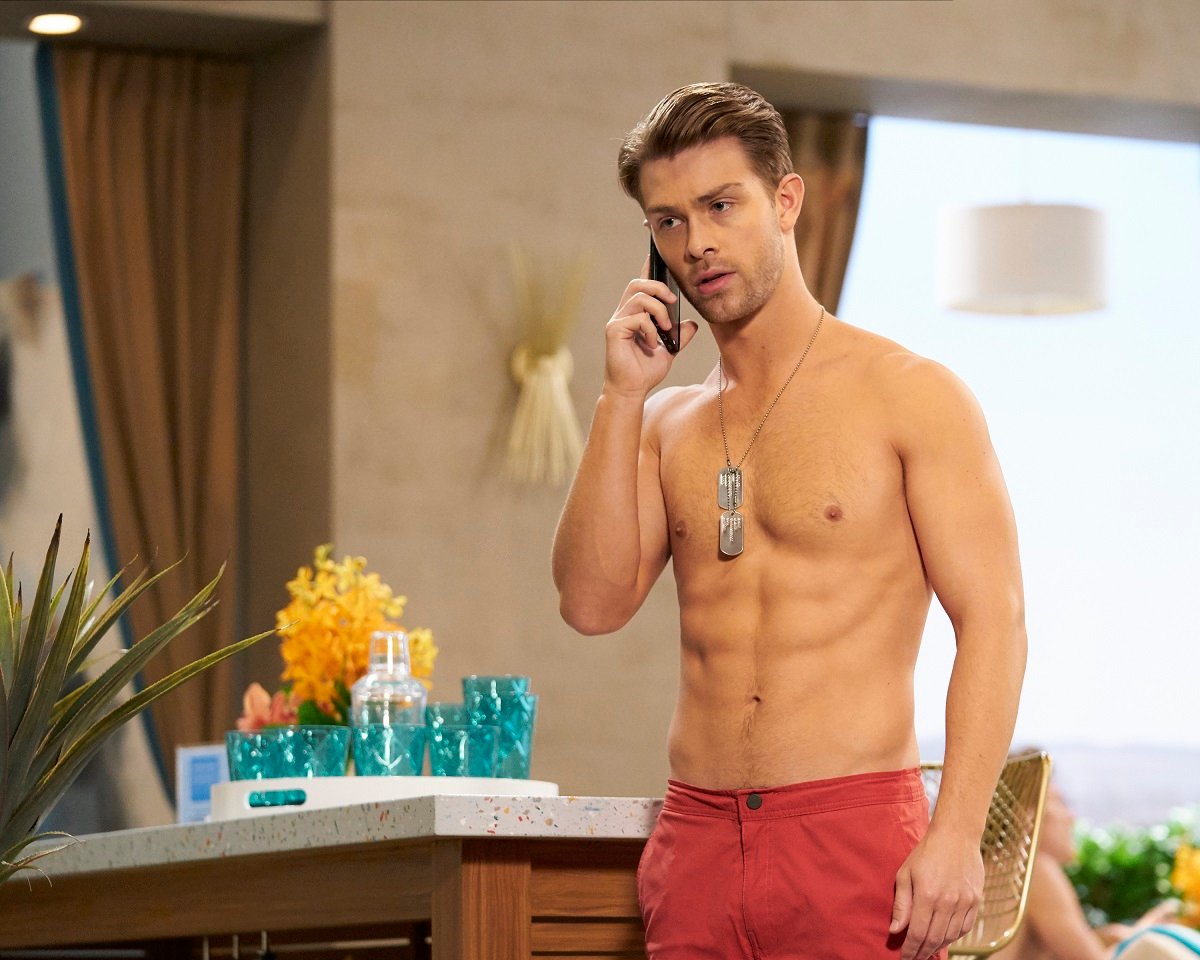 General Hospital star Evan Hofer I Craig Sjodin/ABC via Getty Images
Dex Heller is Sonny Corinthos' henchman on 'General Hospital'
Dex Heller (Evan Hofer) is a newcomer to General Hospital. Since arriving in May 2022, he's been pushed as the next star of the Port Charles young crowd. As Dex's popularity grows, the mystery of his background comes into play.
General Hospital star Evan Hofer I Craig Sjodin/ABC via Getty Images
Dex Heller is Sonny Corinthos' henchman on 'General Hospital'
After Jason Morgan's (Steve Burton) death, Sonny Corinthos (Maurice Benard) needed a new henchman. He found his replacement in Dex, who quickly won Sonny's approval. Dex has carried out all the orders given by his mob boss. But Sonny is unaware that Dex is double-crossing him.
Sonny wants Dex to see firsthand what they're up against. Which new threat is moving in on his territory? @EvanHofer#GH is tense, new and starts RIGHT NOW on ABC! @MauriceBenard pic.twitter.com/B2rWqaPGK8
— General Hospital (@GeneralHospital) December 27, 2022
Dex is secretly working with Sonny's estranged son Michael Corinthos (Chad Duell). Michael wants to take down Sonny because he's angry over his dad's relationship with Nina Reeves (Cynthia Watros). When Dex isn't busy working for Michael and Sonny, he's finding time for romance.
Dex has fallen in love with Michael's sister Joss Jacks (Eden McCoy). Despite warnings from Michael to stay away, Dex couldn't resist falling for the young woman. But Joss and the Corinthos family might be shocked when Dex's history comes to light.
Dex Heller could be related to another Port Charles character
Like many General Hospital newcomers, speculation arises about the character's history. Often, a newcomer is related to another Port Charles resident. There's little known about Dex's background. However, theories are popping up that he's the son of a former character.
On a Reddit thread, fans voiced their theories on who Dex is related to. Jason seems to be the number one pick for Dex's father. "Well, I guess he could be Jason's son. To me, it's not so much that he acts like Jason so much as he and Michael look like each other. More than that, when they're in a scene together, they mirror each other's mannerisms, and I can't believe that's a coincidence. They could be brothers or first cousins," wrote one user.
However, most fans believed Dex is the son of one of Sonny's enemies.
"I think if Dex turns out to be the son of a legacy character, he should be Ric Lansing's son. That ties him in as Sonny's nephew and half-brother to Molly. And with the bad blood between Sonny and Ric, I could see why he's so determined to ruin Sonny's life," another commenter replied.
"I personally see him being AJ's previously unknown son and Michael's half-brother," another viewer wrote.
The henchman's secrets create drama on 'General Hospital'
Dex's past will come to light as his General Hospital storyline progresses. Of course, his partnership with Michael will be exposed, leading to trouble for Sonny and possibly Michael. Joss will be upset that Dex lied to her, which might end their blossoming romance.
Source:: Showbiz Cheat Sheet
(Visited 1 times, 1 visits today)