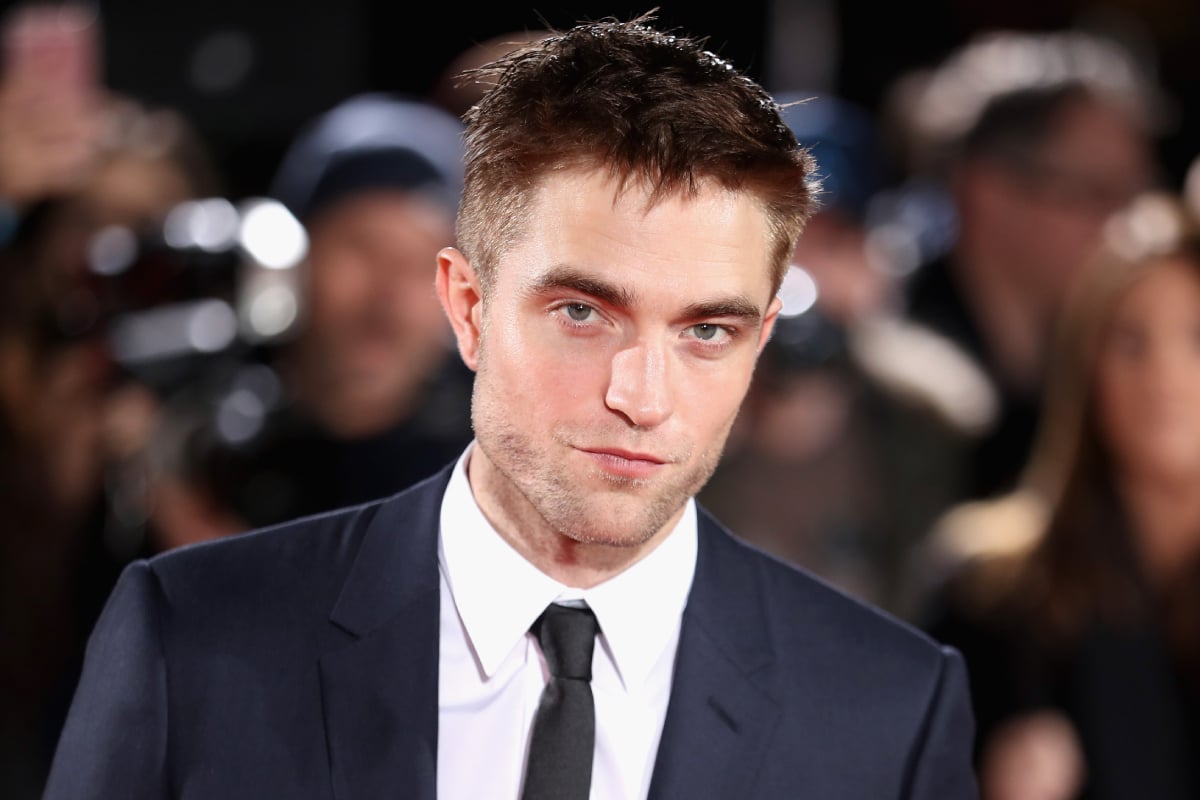 Robert Pattinson | Chris Jackson/Getty Images
Danny Boyle was slated to direct a James Bond film in 2018
Robert Pattinson made his debut as Bruce Wayne earlier this year in Matt Reeves' The Batman. It was his first foray into the superhero genre, and it's been a box office success. It was revealed just last month that the film would be getting a sequel.
But one legendary director believes Pattinson should shift gears and set his sights on one of the longest-running franchises in film history — James Bond. According to British filmmaker Danny Boyle, Pattinson should be Daniel Craig's replacement as the next 007.
Robert Pattinson | Chris Jackson/Getty Images
Danny Boyle was slated to direct a James Bond film in 2018
In 2018, Boyle — who has directed such films as Slumdog Millionaire and Trainspotting — was named the director for the next James Bond film. But he ended up leaving the project due to creative differences with producers Barbara Broccoli and Michael G. Wilson.
Boyle admits that when he first got the offer to direct a Bond movie, he was hesitant about getting involved in a popular, long-running franchise.
"I remember thinking, 'Should I really get involved in franchises?' Because they don't really want something different," Boyle told Esquire. "They want you to freshen it up a bit, but not really challenge it, and we wanted to do something different with it."
After Boyle left the project, True Detective filmmaker Cary Joji Fukunaga stepped in to direct the 25th Bond film that is now known as No Time To Die.
The director thinks Robert Pattinson should be the next James Bond
Boyle says that his idea for Bond would have been weirdly "very topical now."
He revealed that it was all set in Russia, which is "where Bond came from, out of the Cold War."
"It was set in present-day Russia and went back to his origins, and they just lost, what's the word…they just lost confidence in it. It was a shame really," the director said.
RELATED: Robert Pattinson Is Just as Surprised as You That He Is the Next Batman
Boyle doesn't think he would return to the Bond franchise if he got the opportunity. However, he does have some ideas about who would be the perfect replacement for Craig as 007. He mentioned Paapa Essiedu from the HBO Max show I May Destroy You. He also brought up Pattinson because he "would be a great Bond."
And, this isn't the first time Doyle has mentioned that the Twilight star would make a good 007. He's actually been saying it for years. After seeing Pattinson in High Life in 2019 he told The Guardian he thought, "it was so bizarre because I was sitting there thinking: 'Oh my God, they should get him to be the next Bond."
'The Dark Knight's' screenwriter believes Robert Pattinson should stick with playing Batman
Boyle might think that Pattinson would be the perfect British spy, but David S. Goyer — the writer of all three films in Christopher Nolan's The Dark Knight trilogy — believes Pattinson should …read more
Source:: Showbiz Cheat Sheet
(Visited 11 times, 1 visits today)