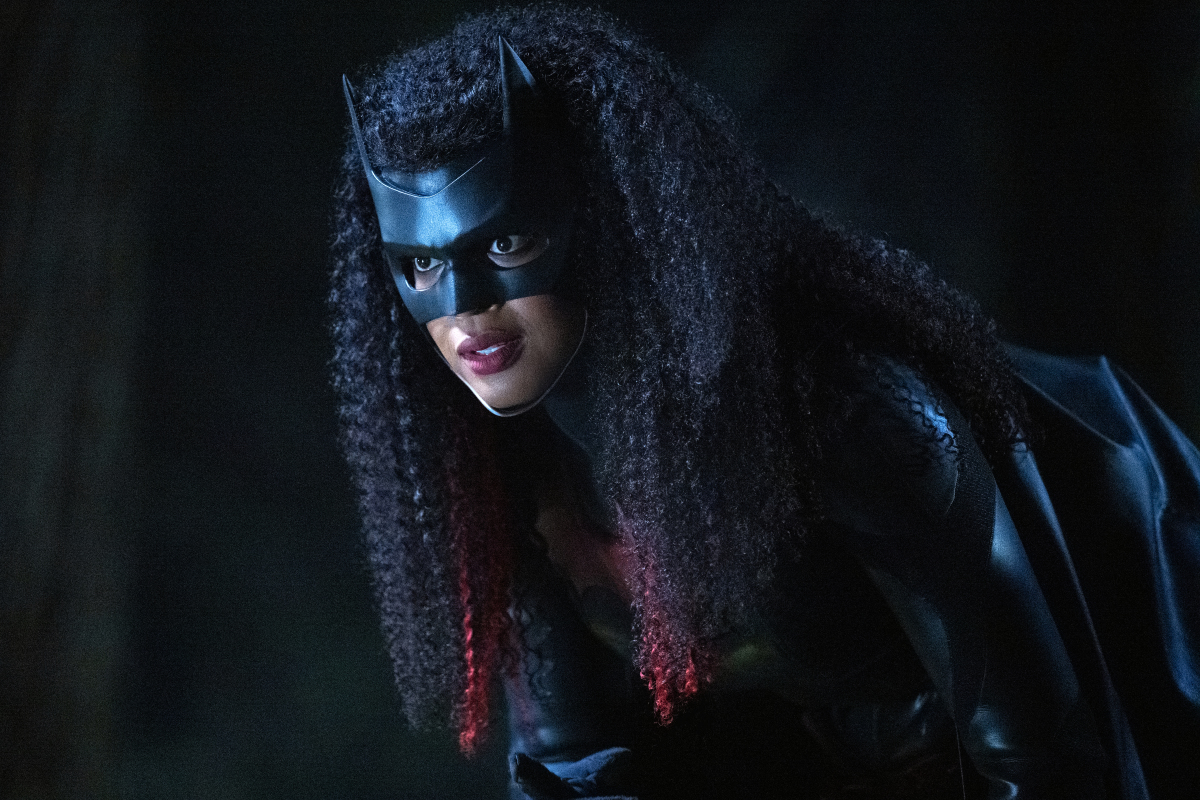 It's a sad day for CW fans as the network has canceled multiple television shows, some of which have been on for many years. CW has been notorious for renewing a majority of its series in recent years, but 2022 has proved to be very different. And the future of the Arrowverse, in particular, doesn't look too promising after CW's killing spree.
Javicia Leslie as Batwoman | Photo: Dean Buscher/The CW
CW canceled 3 superhero shows before the 2022-2023 TV season
On April 29, CW announced that it had canceled Batwoman and Legends of Tomorrow, much to fans' surprise. Batwoman had just concluded its third season, while Legends of Tomorrow was about to enter its eighth season. Both shows have dedicated, passionate fanbases, so many were unhappy with the news.
After CW announced that Batwoman and Legends of Tomorrow wouldn't be a part of its 2022-2023 TV season, fans created petitions and campaigns for HBO Max to save the Arrowverse series. So far, there has been no word if either show will continue on another network or streaming service. But given the past few years in the TV world, we know that anything is possible.
Unfortunately, the superhero genre took another hit on May 12 when CW canceled Naomi after only one season, according to Variety. Naomi technically didn't take place in the Arrowverse. Still, thanks to the "Crisis on Infinite Earths" crossover event, many hoped that some iconic characters would appear in the series one day. Or Naomi could cross over to The Flash or Batwoman. Unfortunately, that will never happen.
Which Arrowverse shows are left on CW after they canceled 3 series?
After CW canceled Batwoman, Legends of Tomorrow, and Naomi, only three Arrowverse/superhero shows remain on the network — The Flash, Superman & Lois, and Stargirl.
CW renewed The Flash and Superman & Lois for their respective eighth and third seasons. Both are expected to premiere in late 2022. And Stargirl finished production on the upcoming season 3, which should air later this year.
However, rumors indicate that The Flash Season 8 could be its last outing with a shortened season. Jesse L. Martin confirmed that he would not be a series regular after season 7, although he is expected to return in some capacity. And many worry that other cast members, like Candice Patton, won't return, as well.
So following the 2022-2023 TV season, only two shows may remain on CW, thanks to the other canceled series.
Your daily reminder that DC's Legends of Tomorrow and Batwoman must be brought back.
The shows are both valuable and beloved parts of the superhero landscape and a major step forward in representation. They also deserve their own endings. #SaveLegendsOfTomorrow #SaveBatwoman pic.twitter.com/hCfo6R3iIO
— Bam Smack Pow (@BamSmackPow) May 3, 2022
Why we believe the Arrowverse is coming to a close
The Arrowverse began when Arrow premiered in 2012, and its popularity immediately drew the attention of CW. As a result, the network developed six direct spinoffs, …read more
Source:: Showbiz Cheat Sheet
(Visited 12 times, 3 visits today)