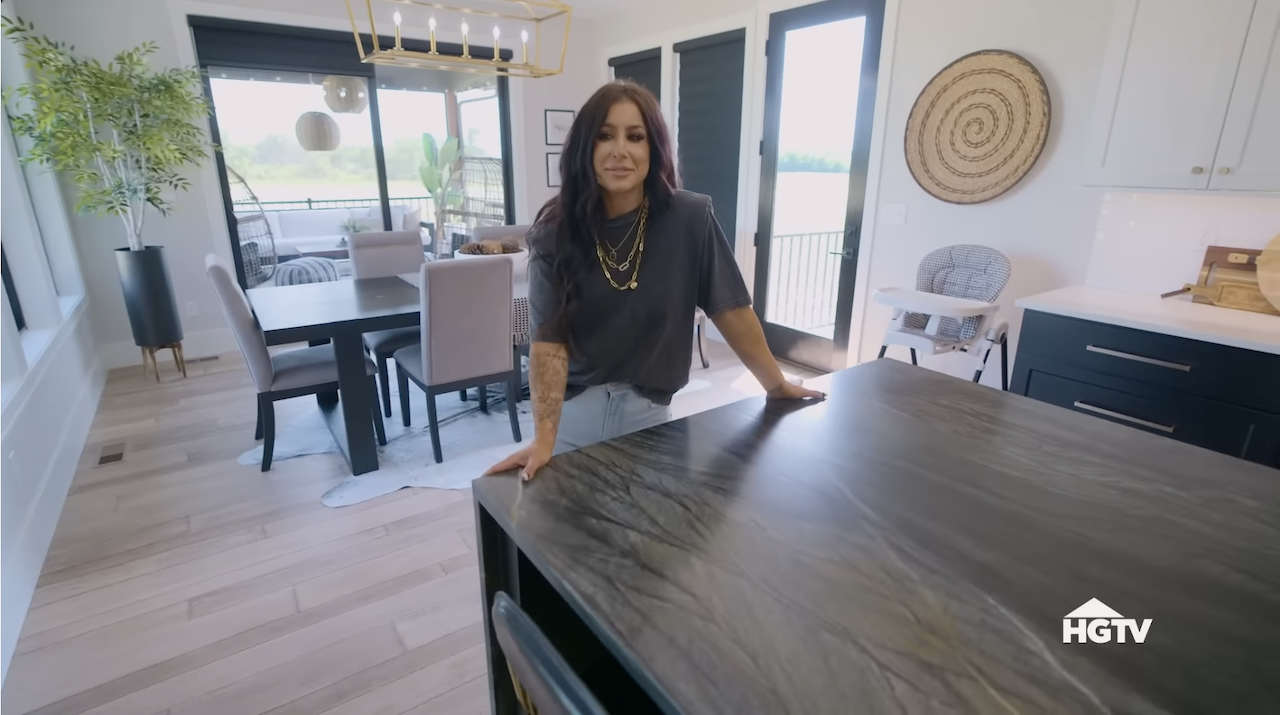 Former MTV Teen Mom 2 star Chelsea DeBoer left the show behind and has moved on to HGTV. After discussions with one of her children helped her realize they were ready to take life in a new direction, she turned the process of building and designing her dream home with her husband into a unique opportunity for a home renovation show, Down Home Fab.
Chelsea DeBoer | HGTV
Chelsea DeBoer left MTV after conversations with her daughter
DeBoer joined MTV's Teen Mom 2 in 2011, then Chelsea Houska, and stayed for 10 seasons. But she said her oldest daughter, Aubree, was part of why she left. She told E! News in 2021, "There just came a point — and I think it was a buildup almost — this feeling in my gut, or my heart, I guess. It just didn't feel like I was supposed to be on that show anymore."
"There were conversations that Aubree and I were having from time to time, and there came a point where I was just worried because I don't want her to ever be like, she can't tell me things because it's going to be aired to millions of people or whatever," she added.
DeBoer explained that publicizing drama with Aubree's dad, her ex Adam Lind, was different when her daughter was younger. "… As she got older, it started coming from her point of view. I think that deserves to be private for her. That was ultimately what kind of pushed me to decide to step away and leave that chapter of life," she disclosed.
Chelsea DeBoer has a new HGTV series, 'Down Home Fab'
Now married to Cole DeBoer, they turned their construction project into another television deal. While building a house to live in with their four kids, they explored their interest in design and renovation.
"Cole and I really found a passion for interior design when we built our house," she told HGTV, but added, "It's something we always had an interest in."
The couple managed to turn that passion into an HGTV show, Down Home Fab. DeBoer shared that she doesn't think the kids "fully get what's going on or what [they're] doing" so far. "They haven't filmed a whole lot for this show … a little bit here and there … but I think they're just rolling with it," she added.
Chelsea DeBoer said working with husband Cole DeBoer on 'Down Home Fab' for HGTV has been 'so, so fun'
? https://t.co/AbPIx08EhG
— Chelsea DeBoer (@ChelseaHouska) January 24, 2023
Related
HGTV's 'Down Home Fab': Chelsea DeBoer and Cole Reveal Chip & Joanna Gaines From 'Fixer Upper' Is Their Binge [Exclusive]
DeBoer talked to HGTV about some of her favorite parts of making Down Home Fab so far, and she answered, "It's been so, so fun to work with Cole and do projects together."
She added that "picking out finishes and incorporating other people's styles" with hers has also …read more
Source:: Showbiz Cheat Sheet
(Visited 1 times, 1 visits today)