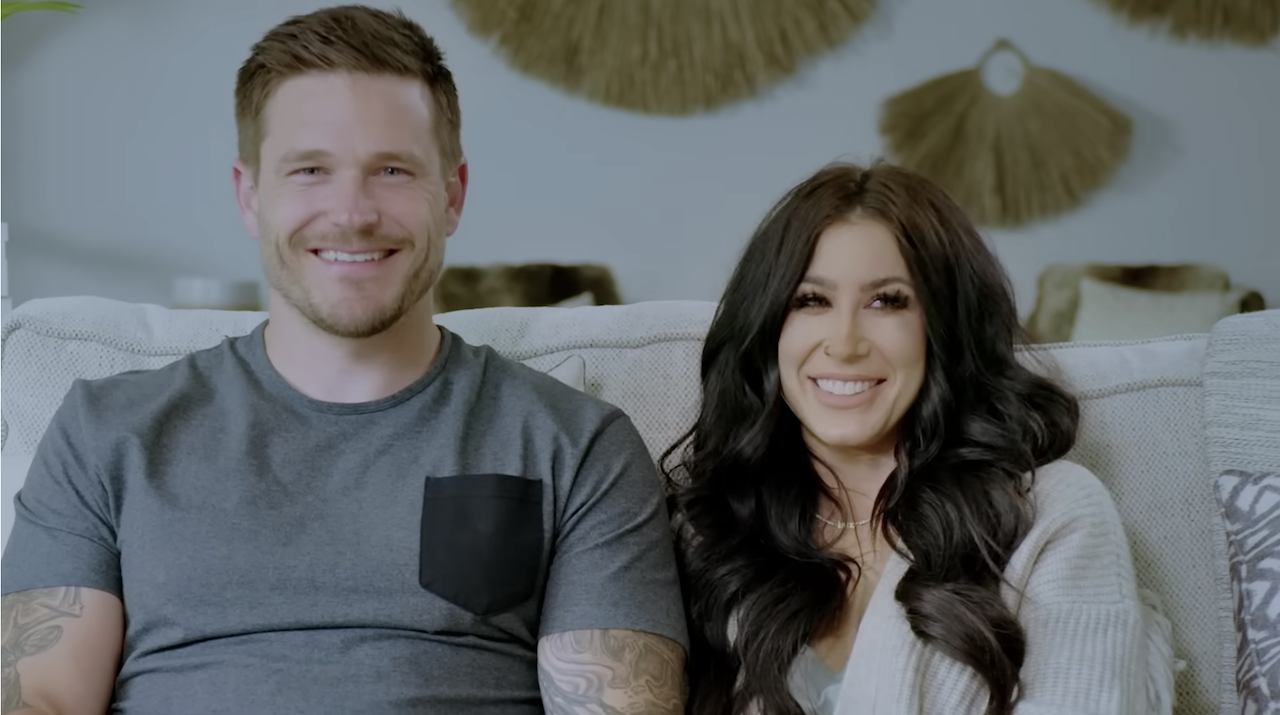 She might be a new star on HGTV, but Chelsea DeBoer is already an established reality television professional after 10 seasons on Teen Mom 2. However, she said the experience of filming Down Home Fab was utterly different from her days on MTV, pointing to the lessened emotional impact as a welcome change in her life.
According to DeBoer, the "night and day" difference between the shows was a "huge weight" lifted off her family. And she's glad to film something light-hearted that she takes pride in, as opposed to sometimes feeling guilt for oversharing.
Cole and Chelsea DeBoer | HGTV
Chelsea and Cole DeBoer are excited to share their new HGTV project with fans
When DeBoer was on Teen Mom 2, then Houska, her storyline revolved around drama with her ex, Adam Lind. He was her high school boyfriend and the father of her oldest daughter, Aubree. They were on and off for years until she met her future husband, Cole, at a gas station in 2014.
The DeBoers married in 2016, and she announced she was leaving MTV after more than a decade in 2020. In 2022, Chelsea and Cole, who now share four kids, revealed they were working on Down Home Fab.
"After building our dream farmhouse in Sioux Falls a few years ago, we realized we have a real knack for design and home reno, and it's evolved into our passion," they explained in a press release (People).
"We can't wait to take our fans along this next crazy journey of building our business from the ground up — with four kids in tow — showing all of the highs and lows on the renovation site and at home."
Chelsea DeBoer said filming 'Teen Mom 2' was 'night and day different' to filming 'Down Home Fab'
In an interview with HGTV, DeBoer opened up about the differences between working on Teen Mom 2 and Down Home Fab, noting, "Filming our new show with HGTV was night and day different."
"It was lots of work — long days. It wasn't anything too heavy or personal, and that's what I love about it," she added. "I mean, are you kidding me? I'm designing homes — it's so much work and long hours, but so, so fun."
DeBoer revealed that conversations with Aubree made her believe Teen Mom 2 was getting too personal for their family. The privacy of her kids was part of why she left. Since she and Cole share a passion for design, the renovation show is a perfect change of pace (People).
Chelsea DeBoer worried about getting 'too personal' on 'Teen Mom 2'
Related
'Teen Mom' Chelsea DeBoer Would Love to Do an HGTV Home Renovation With Kailyn Lowry [Exclusive]
In an interview with Entertainment Tonight, DeBoer said she feels a "huge weight" has been lifted off her since leaving Teen Mom 2. Sometimes after filming for the MTV show, she would …read more
Source:: Showbiz Cheat Sheet
(Visited 1 times, 1 visits today)