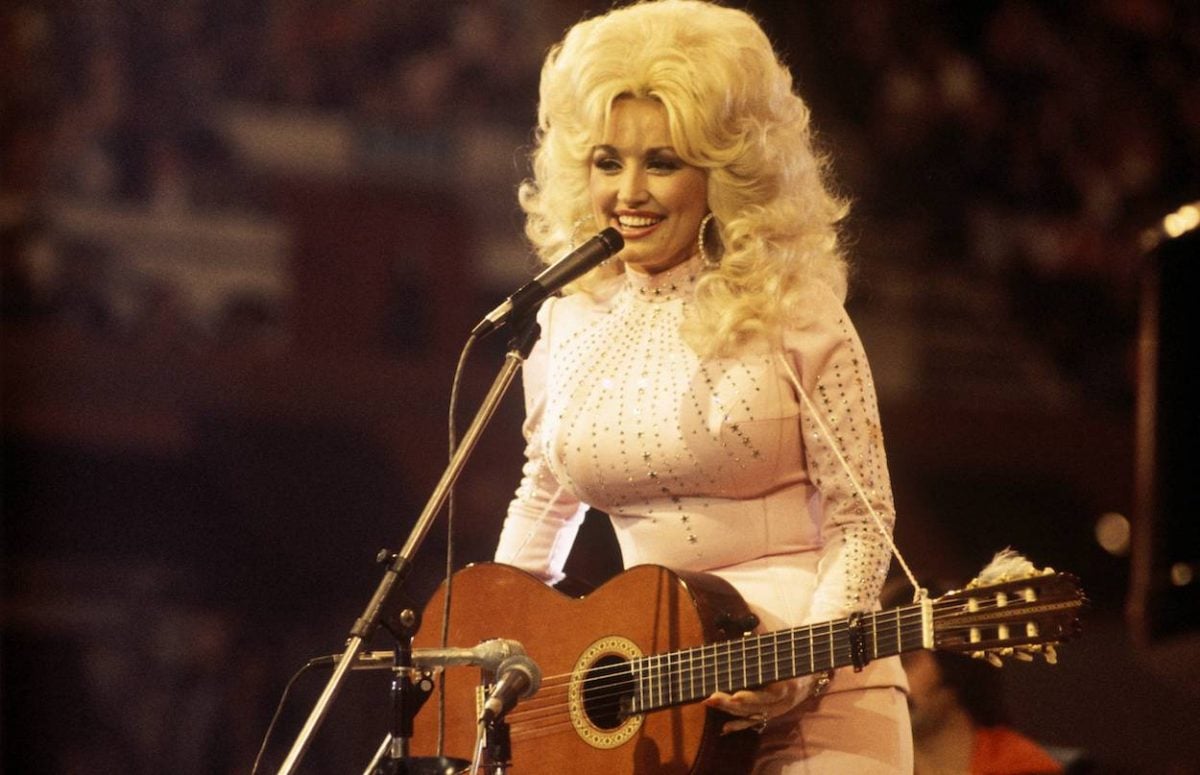 The stars seem to be aligning for Elvis. The biopic movie starring Austin Butler won't be the first time someone plays The King on the screen, but this is the first time Elvis Presley's daughter, Lisa Marie Presley, says a movie about her dad is actually done right. Since Elvis seems primed for success, we wanted to share our ideas for a Dolly Parton film and five more music movies Hollywood needs to make next.
Dolly Parton | David Redfern/Redferns
1. Dolly Parton
Let's be honest — a Dolly Parton music movie could spend its entire run time focusing on just the last few years. Between donating $1 million to pediatric disease research, giving money to help develop a coronavirus (COVID-19) vaccine, and debuting her own ice cream flavor, there's no shortage of enthralling Dolly stories to include in a biopic about her.
We're still waiting for a Parton music movie, but the legend herself weighed and tagged Reese Witherspoon to play her on the screen. Parton carved her own path during her successful career, and we need to see the highlights on film.
2. The Rolling Stones
The Rolling Stones' 60-year career has enough wild moments — the Beatles vs. Stones rivalry of the 60s, tax evasion, run-ins with police, and drug addiction — that a biopic might have to span several movies. Still, one of the biggest bands of all time deserves a thorough dissection on the screen.
The bonus to getting this music biopic made? There's an easy way to tie the Stones' classic career into the biopic of Marianne Faithfull, Jagger's former girlfriend, which is currently in the works with Bohemian Rhapsody's Lucy Boynton attached to star (per IMDb).
3. Little Richard
The person who claimed to have invented rock n roll and taught Paul McCartney everything he knows? Yeah, we definitely need a biopic of Little Richard. 
Elvis might have had the public title, but Little Richard considered himself the architect of rock 'n roll. His style of songwriting, singing, and piano playing influenced several major artists to come after him, including Elvis, who covered two of Little Richard's innovative songs. 
4. The Clash
It's difficult to tell the story of punk rock without including The Clash. The challenge of making a music movie about the influential British band is limiting it to a reasonable running time. There's a lot of ground to cover. 
Mick Jones and Joe Strummer piloted the band to be one of the biggest in the world with a string of seminal albums, but they also had an acrimonious split in the early 1980s when Strummer kicked out Jones.
Then, Strummer strained under the pressure of keeping The Clash going before the band completely dissolved. Still, at their peak, The Clash penned several classic songs and influenced a generation of musicians who used punk as a springboard to explore other musical styles.
5. Guns N' Roses
Axl Rose, Slash, and company tore through Los Angeles in the late 1980s with …read more
Source:: Showbiz Cheat Sheet
(Visited 11 times, 1 visits today)