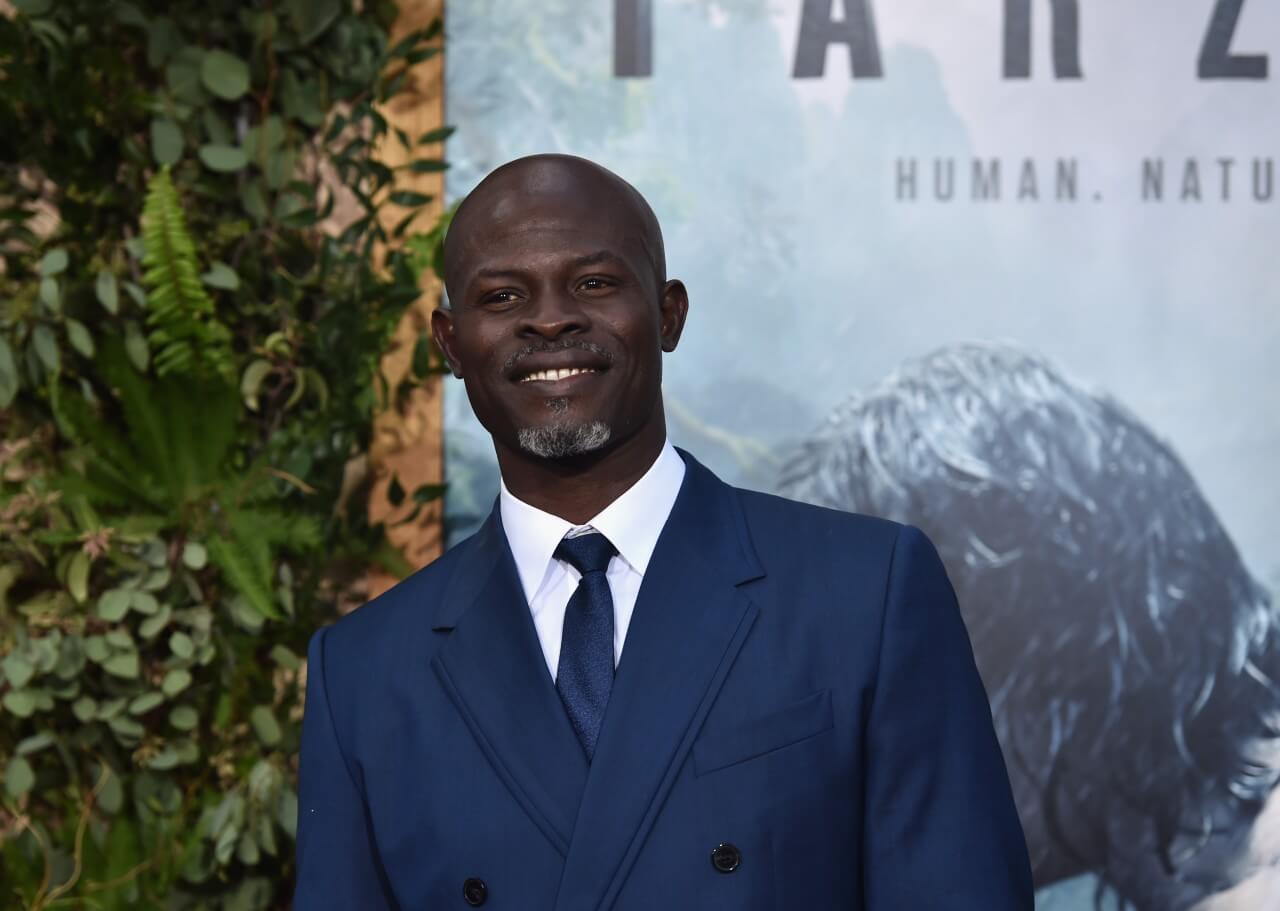 Djimon Hounsou | Alberto E. Rodriguez/Getty Images
Actor Djimon Hounsou opened up about his finances. Hounsou reveals he is "struggling" to make money. Here's what the Blood Diamond star shared about his career and what's happening in his life.
Djimon Hounsou's acting career
Djimon Hounsou | Alberto E. Rodriguez/Getty Images
Before pursuing an acting career, Hounsou became a model for Thierry Mugler. However, he wasn't comfortable in the modeling world. He decided to move to Los Angeles so he could pursue acting. At the time, Hounsou didn't speak much English. He says a friend of his pointed this out and questioned his ability to become an actor. His friend's words hurt him deeply.
"For somebody else to point it out was like a slap in my face," Hounsou tells The Guardian. "I was so hurt. From that point on, I refused to tell anybody my dreams."
Hounsou continued to model so he could pay for acting classes. He secured roles in videos and commercials. His big break came when he starred in the 1997 film Amistad.
Djimon Hounsou says he is 'struggling' to make money
Hounsou says he feels like he has been overlooked when it comes to nominations, awards, and roles. He has seen the best roles and recognitions go to his co-stars. For example, Anthony Hopkins was nominated for an Oscar for best supporting actor in Amistad (1997), and Leonardo DiCaprio was nominated for best actor in Blood Diamond (2006). The Guardian points out that Hounsou was nominated for best supporting actor in Blood Diamond despite the movie focusing on his character. Hounsou tells the publication he feels limited. He is also dissatisfied with his earnings.
"I'm still struggling to try to make a dollar!" Hounsou tells The Guardian. "I've come up in the business with some people who are absolutely well-off and have very little of my accolades. So, I feel cheated, tremendously cheated, in terms of finances and in terms of the workload as well."
Djimon Hounsou's acting roles
Related
Sharon Stone Says She 'Lost Half' of Her Money During the Bank Crisis 
One of Hounsou's early acting roles was in the 1989 music video for Tina Tuner's song, "I Don't Want to Lose You." The following year, he appeared in the film Without You I'm Nothing. He also appeared in the music videos for the songs "Hold On" by En Vogue and "Love Will Never Do (Without You)" by Janet Jackson.
After Hounsou's breakout role in Amistad, he appeared in Deep Rising (1998), Gladiator (2000), Guardians of the Galaxy (2014), Furious 7, and many more films. The actor hopes to land bigger roles. He says it has been difficult to find significant roles since Amistad.
"I've gone to studios for meetings, and they're like: 'Wow, we felt like you just got off the boat and then went back [after Amistad]. We didn't know you were here as a true actor,'" Hounsou tells The Guardian. "When you hear things like that, you can see that some people's vision of you, or what you represent, is very …read more
Source:: Showbiz Cheat Sheet
(Visited 2 times, 1 visits today)