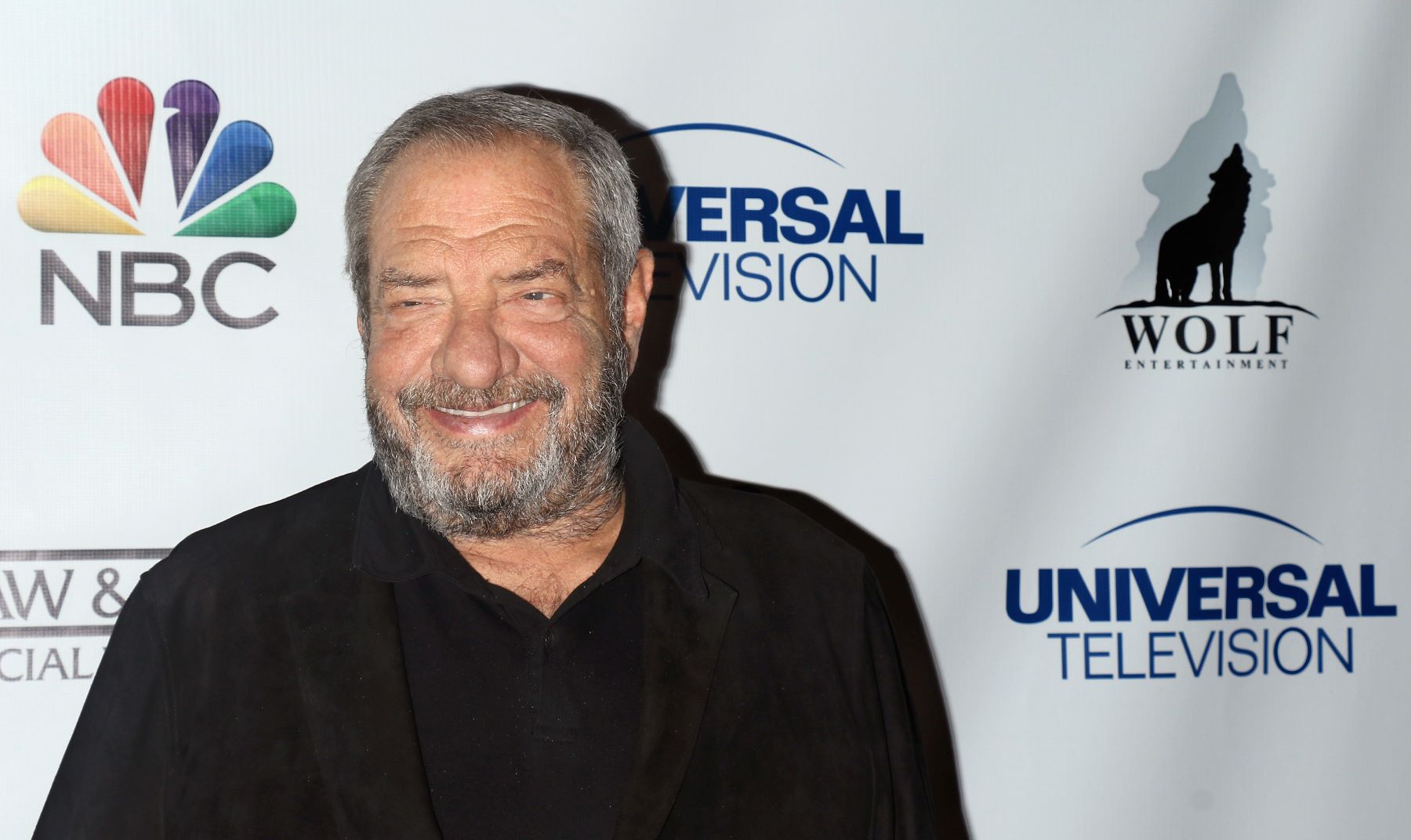 There are a lot of iconic television producers in history – but few are more successful and prolific than Dick Wolf. The creator of such major shows as Law & Order: SVU and Chicago, Wolf has been a force in the entertainment industry for a long time. A member of the Television Academy Hall of Fame, Wolf is also a popular writer and creative force with big ideas about getting viewers to tune into new shows. In 2020, Wolf signed a landmark deal with Universal Television – a deal that was not only unprecedented for any TV producer but one that guaranteed viewers would be enjoying his new projects in the years to come. 
How did Dick Wolf get started in the entertainment business?
TV producer Dick Wolf | Jim Spellman/WireImage via Getty Images
Dick Wolf was born in 1946 and attended the University of Pennsylvania as a college student. Wolf started his professional career as a copywriter, according to IMDb, creating advertising campaigns all while writing screenplays in his time away from the office. After Wolf moved to California, his entertainment career started in earnest, with Wolf becoming a success at having various screenplays produced, including the 1988 movie Masquerade. 
Wolf got his first taste of television success with the series Hill Street Blues. His experience on the series gave him the confidence he needed to continue his pursuit of a television career, and he went on to become a writer for the hit TV show Miami Vice. In 1990, Wolf's iconic series Law & Order was launched – and in the years that followed, the series spawned numerous spinoffs, becoming one of television's most successful franchises.
He signed a landmark production deal in 2020
#ChicagoFire panel at #nbcu press day! With #taylorkinney #jessespencer #dickwolf pic.twitter.com/usWqtwwr8n
— Universal Television (@UniversalTV) April 22, 2013
Even as Dick Wolf expanded the Law & Order franchise, he kept working on exciting new projects – debuting his Chicago franchise in 2012 with the release of Chicago Fire. In 2018, Wolf became the executive producer of the show FBI, which has since launched two major spinoffs, FBI: Most Wanted and FBI: International. By 2020, Wolf (and his "big three" TV franchises) had become indispensable to the television landscape.
That was the year the megaproducer signed a massive deal with NBC Universal-owned Universal Television – a deal worth approximately $1 billion, according to The Hollywood Reporter. The five-year deal saw the renewal of all of Wolf's NBC dramas, including Chicago Fire, Chicago PD, Chicago Med, and Law & Order: SVU. The deal also included commitments for new projects helmed by Wolf and his team of television experts. The landmark deal is similar in nature to deals signed by other television icons like Ryan Murphy, who signed an exclusive production deal with Netflix in 2018, according to Vulture – a deal that would enable Murphy to create a plethora …read more
Source:: Showbiz Cheat Sheet
(Visited 4 times, 1 visits today)