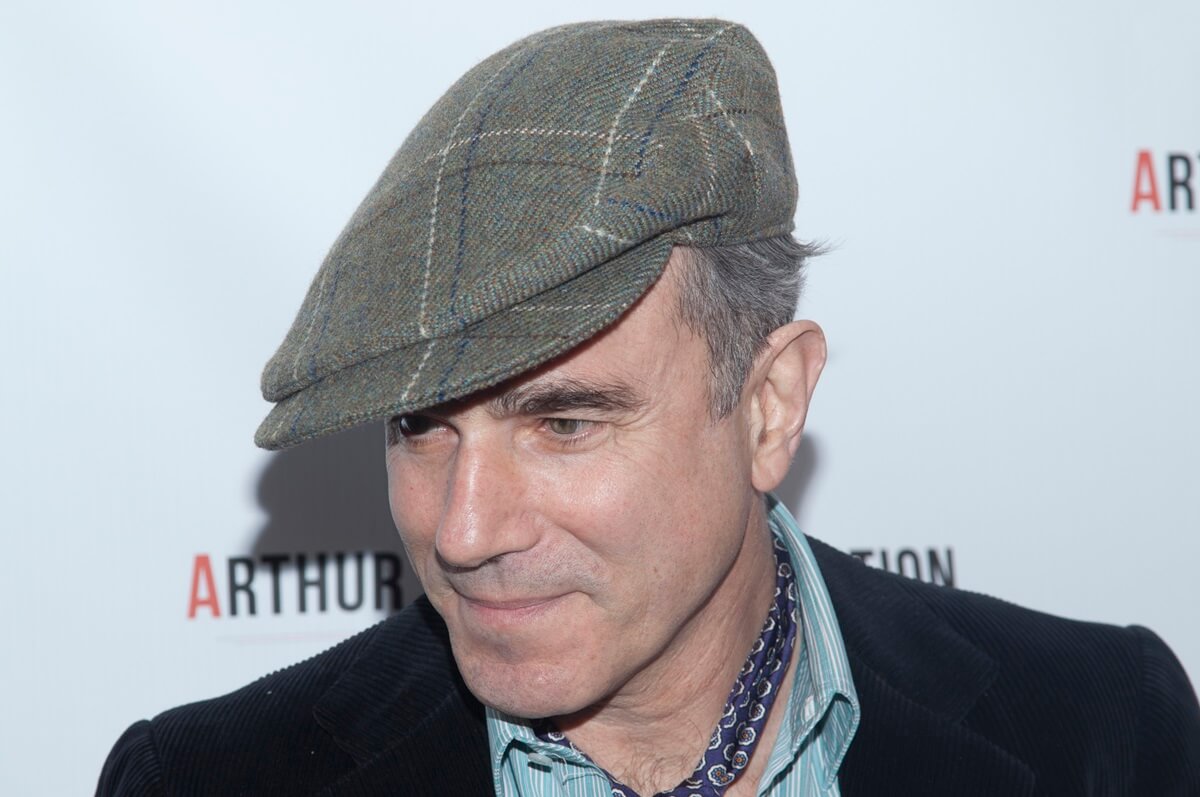 Daniel Day-Lewis | Lars Niki/Corbis via Getty Images
Day-Lewis found himself co-starring alongside the much younger Vicky Krieps in director Paul Thomas Anderson's Phantom Thread. Krieps ended up playing more than a love interest, and became a formidable romantic foil for Day-Lewis' character. She didn't do any extensive research on Day-Lewis before being cast in the film. This meant she knew very little about her co-star and
Actor Daniel Day-Lewis was treated like royalty on the set of his last film Phantom Thread. But this rubbed one of his co-stars the wrong way behind the scenes.
Why Daniel Day-Lewis' 'Phantom Threads' co-star had an unpleasant time on set of the film
Daniel Day-Lewis | Lars Niki/Corbis via Getty Images
Day-Lewis found himself co-starring alongside the much younger Vicky Krieps in director Paul Thomas Anderson's Phantom Thread. Krieps ended up playing more than a love interest, and became a formidable romantic foil for Day-Lewis' character. She didn't do any extensive research on Day-Lewis before being cast in the film. This meant she knew very little about her co-star and his famous method acting.
In an interview with The Telegraph, Krieps remembered being put off by everyone accommodating the actor's preferences. She also mocked the cast and crew's seemingly unwarranted reaction to the actor.
"'He's here! My God! It's him,'" she remembered everyone on set saying. "I am a person who thinks we are all equal. We all sit on the toilet. I could see it all like a circus. I just didn't get afraid."
Although Krieps tried to play along, she couldn't maintain the facade for long.
"But after half the movie, I was just really tired of it," she said. "Like: OK, I get it. It's a game. I've played it. But can we just talk normally now, please?"
Krieps even confided that a scene in Phantom Threads where she was admonishing Day-Lewis' character was secretly her actually talking to her co-star.
";Do you really need everyone around you to behave so strangely and talk in a whisper?' I decided I wasn't going to look at him in a special way just because he's Daniel Day-Lewis. He reacted to my feeling and played with that well. That dance became the movie, and in the end it was a wonderful thing."
Daniel Day-Lewis once joked that he felt like Vicky Krieps' victim in 'Phantom Threads'
It took a while before Krieps actually shared a scene with her Phantom Threads co-star. In a 2017 interview that she did with Awards Daily, she revealed that she impressed the film's director before even having to audition.
"It almost feels like it's not an audition story because Paul found me after watching a small German arthouse movie I did, The Chambermaid Lynn. I think he found it on iTunes because it was on there. I got the part because of the audition, but I got the audition because of a movie I did," Krieps said. "In the end, it's really what you do that makes you get work. It's not about who you know or who you sleep with or who your agent is."
Day-Lewis and Krieps shared that they didn't actually meet until a much later scene in the film. The Lincioln star quipped he was nervous about working with Krieps, and it was vice-versa for Krieps.
"I was very nervous, …read more
Source:: Showbiz Cheat Sheet
(Visited 1 times, 1 visits today)