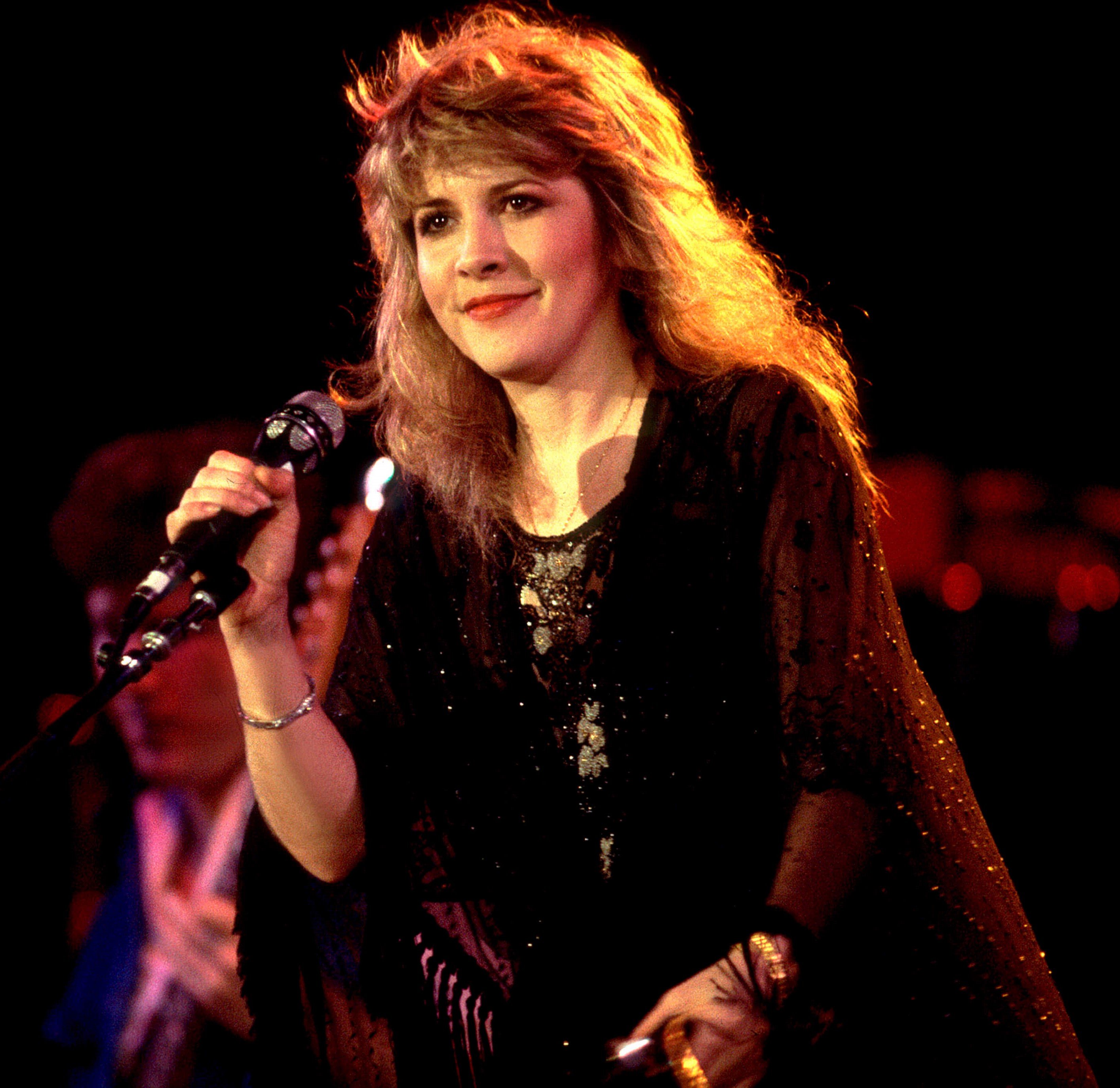 TL;DR:
One of John Lennon's classic rock songs only reached No. 11.
John wrote the song to impress a revolutionary.
Classic rock songs by Stevie Nicks and Queen garnered a similar commercial reception.
Stevie Nicks | Paul Natkin / Contributor
Not all classic rock songs that people remember were big hits. Some of the classic rock songs that reached No. 11 on the Billboard Hot 100 are more famous than songs that were more successful. For example, a Stevie Nicks hit that reached No. 11 is now one of her most famous songs.
4. John Lennon's 'Power to the People'
During a 1980 interview in the book All We Are Saying:The Last Major Interview with John Lennon and Yoko Ono, John discussed the origin of "Power to the People." "Well, that came from a talk with Tariq Ali, who was sort of a 'revolutionary' in England and edited a magazine called Red Mole," he said. "So I felt I ought to write a song about what he was saying. 
"That's why it didn't really come off," he added. "I was not thinking clearly about it. It was written in the state of being asleep and wanting to be loved by Tariq Ali and his ilk, you see. I have to admit to that so I won't call it hypocrisy. I couldn't write that today." Reaching No. 11 on the Billboard Hot 100, the song became one of John's bigger solo hits.
3. Stevie Nicks' 'Edge of Seventeen' 
During a 2009 interview with Entertainment Weekly, Nicks said the dove in "Edge of Seventeen" initially represented John when she wrote it following his death. "Now, for me, it has taken on something else," she revealed. 
"I feel like I hear war, because I go to visit soldiers in Bethesda and at Walter Reed [Army Medical Center], and when I hear their stories," she added. "We can't even imagine what they're going through, the violence." "Edge of Seventeen" reached No. 11 on the Billboard Hot 100, getting out-charted by less remembered songs like "Talk to Me" and "Leather and Lace."
2. Queen's 'Body Language'
Queen's "Body Language" is a bit of an outlier in the band's discography. It's a lot funkier than most of their other classic rock songs and it might be the most sexual single of the band's career. The background vocals are very weird, so the song arguably sounds more creepy than sexy. The tune also hit No. 11 on the Billboard Hot 100. None of Queen's subsequent singles charted as highly. While other Queen songs like "Bohemian Rhapsody" and "Don't Stop Me Now" are ubiquitous, "Body Language" languishes in obscurity. 
1. 'Words'
"Words" is one of the grooviest songs in The Monkees' discography at least during the verses. The chorus is a bit of a misfire. The melody feels like it's attacking the listener with blunt force. 
Related
5 Classic Rock Songs That Only Peaked at No. 2
"Words" also reached …read more
Source:: Showbiz Cheat Sheet
(Visited 2 times, 1 visits today)