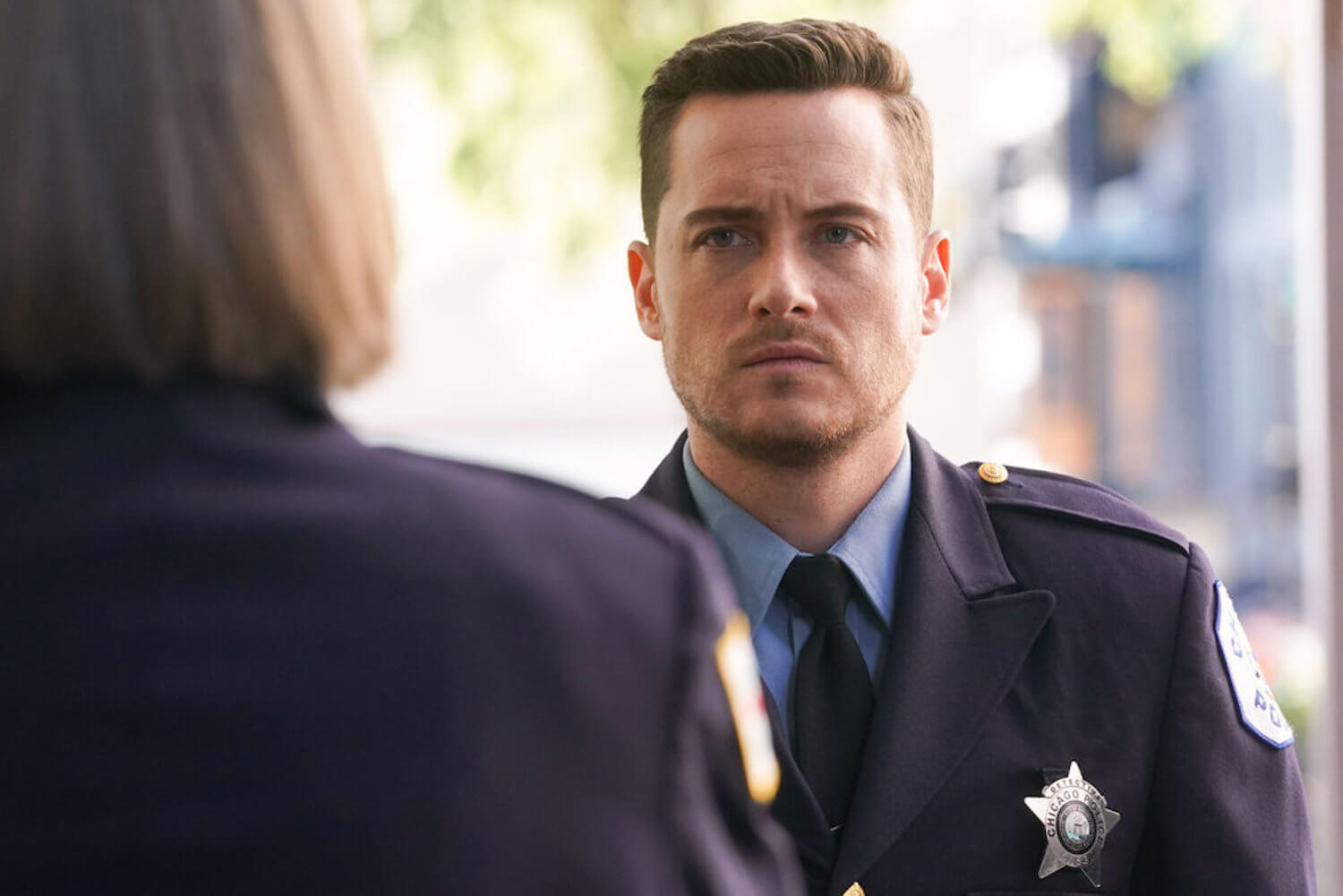 Jesse Lee Soffer won fans' hearts worldwide with his role in Chicago P.D. As one of the NBC drama's many talented actors, he also appeared on other shows in the Chicago franchise. But in 2022, after 10 seasons on Chicago P.D., Soffer left the series to pursue other opportunities. In a recent interview with Variety, Soffer revealed he's ready to pour his "heart and soul" into his own show.
When did Jesse Lee Soffer start acting?
Jay Halstead actor Jesse Lee Soffer in 'Chicago P.D.' | Lori Allen/NBC
Jesse Lee Soffer was born on Apr. 23, 1984. Though his earliest inclinations were toward sports, he began professionally acting as a child, appearing in a series of commercials. When he was only 8, he made his movie debut in the comedy Matinee. Throughout the '90s, Soffer continued to act in movies, including Safe Passage, The Brady Bunch Movie, and A Very Brady Sequel, according to IMDb.
After graduating from high school, Soffer pursued acting with renewed vigor, tackling various roles in TV series. He earned early acclaim for his portrayal of Will Munson in the soap opera As the World Turns. During his stint, he received three Emmy nominations. Soffer left As the World Turns in 2008, and only a few years later, in 2013, he landed the role of Jay Halstead in the Chicago franchise.
The former 'Chicago P.D.' star would pour his 'heart and soul' into his own series
Soffer played Jay Halstead for nearly 10 years in multiple shows. Although his primary role was in Chicago P.D., he also acted in crossover events on Chicago Fire and Chicago Med. In a heartfelt social media post last summer, Soffer confirmed he would leave the franchise and said he was grateful to fans and the production team. 
Fans were sad to learn of Soffer's exit, but they haven't seen the last of him.
In a recent interview with Variety, the actor revealed he has clear professional goals, one of which is to helm a TV series.
"P.D. is an ensemble. Jason [Beghe] is definitely the lead and the strong patriarch on that show. I definitely think I'm ready to be a lead on a show and to have my own show," Soffer said. "I'd put all of my heart and soul into it."
What's next for Jesse Lee Soffer?
Jesse Lee Soffer Explains His 'Chicago P.D.' Exit and Whether He'll Ever Return: 'Halstead's Always Going to Be in My Blood' https://t.co/yfL3njyqoT
— Variety (@Variety) February 22, 2023
Related
'Chicago P.D.': Sophia Bush Went on a Raid With the Chicago Police While Taking Down a Heroin Dealer
In his Variety interview, Soffer discussed how he would also love to work on a Taylor Sheridan drama or period piece. He also admitted he wouldn't close the door on returning to Chicago P.D.
"Never say never," Soffer teased. "I feel so bad for the fans that are like, 'Is he going to come back?' 'What's he going …read more
Source:: Showbiz Cheat Sheet
(Visited 2 times, 1 visits today)