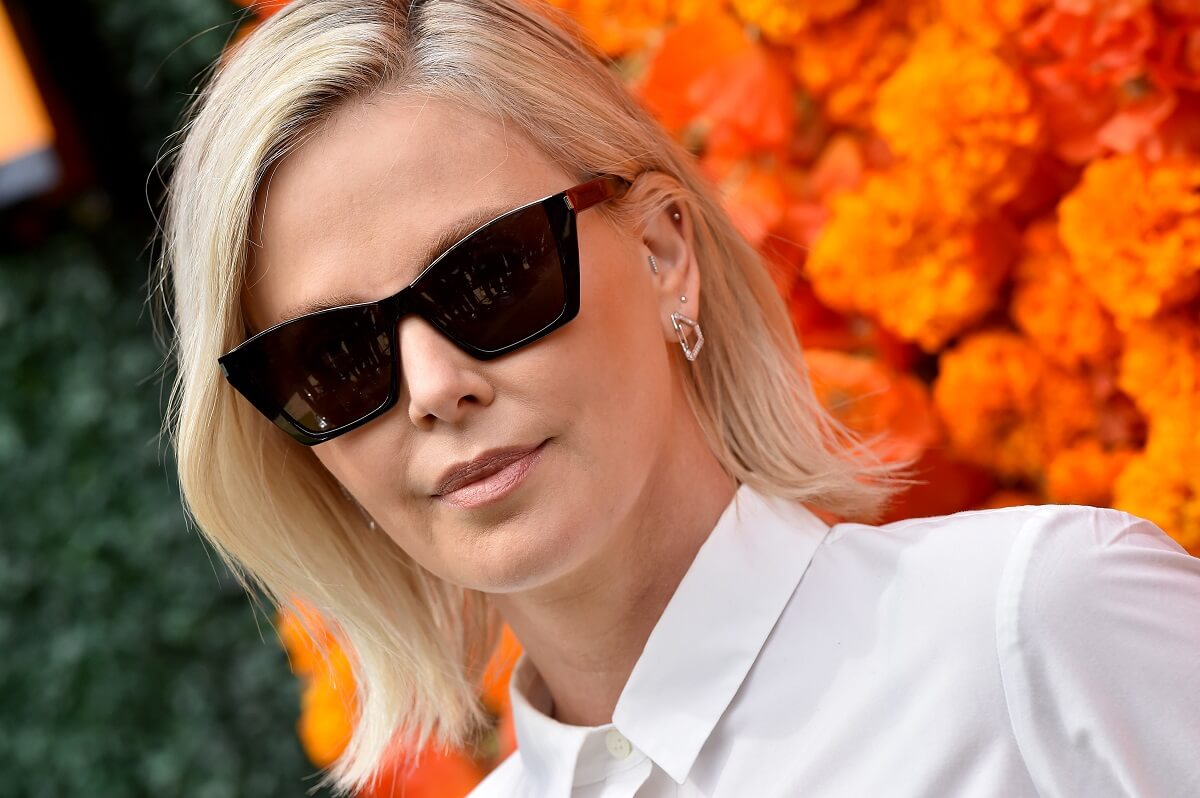 Many actors have had to completely transform how they look for a role, and Charlize Theron is no different. While some have followed extreme diets and vigorous workouts to lose weight, others have had to significantly increase the number of calories eaten to gain weight to play a character. On more than one occasion, Theron packed on the pounds, and now she says that she is "never ever" going to gain weight for a role – here's why.
Theron has had to undergo several dramatic transformations
Charlize Theron | Axelle/Bauer-Griffin/FilmMagic
The stunning South African-American actress is no stranger to significant change for a movie role. It was in 2003 that Theron gained 30 pounds to play serial killer Aileen Wuornos in the movie Monster, and according to the website Splicedwire, she felt good about getting into character. Theron said in an interview "It wasn't about getting fat. Aileen wasn't fat." She added "Aileen carried scars on her body from her lifestyle, and if I'd gone to make this movie with my body — physically I'm very athletic — I don't know that I would have felt the things Aileen felt with her body. It was about getting to a place where I felt closer to how Aileen was living." 
It was 15 years later, according to Entertainment Tonight, that Theron once again had to gain weight for a role. She starred as Marlo Moreau in the film Tully, which tells the story of a mom of three children who forms a strong bond with her nanny. This time, the actress put on 50 pounds, and looks back on the experience, saying "The first three weeks are always fun because you're just like a kid in a candy store." Theron talked about how she had to drastically change her eating habits, saying "It was fun to go and have breakfast at In-N-Out and have two milkshakes."
Theron said she is 'never ever' going to gain weight for a role
As great as it might sound for anyone to eat as much as they like, Theron said she won't be doing that anymore. Why? BuzzFeed News reports that the actress talked about her changing metabolism and said that gaining weight for a role is no longer an option. She says that after filming is over, it is more difficult to lose the weight she gained now that she is over 40, and that it was different in her 20s.
It was a year after doing Tully at the age of 43 that Theron was still trying to lose the weight, and remembers that she called her doctor and said "I think I'm dying because I cannot lose this weight." He responded by telling her: "You're over 40. Calm down. Your metabolism is not what it was." Theron recalls thinking, "Nobody wants to hear that."
Other actors who have gained weight for a role
Related
Charlize Theron Says Her Beauty 'Was Never Emphasized' Growing up
Theron isn't the …read more
Source:: Showbiz Cheat Sheet
(Visited 1 times, 1 visits today)