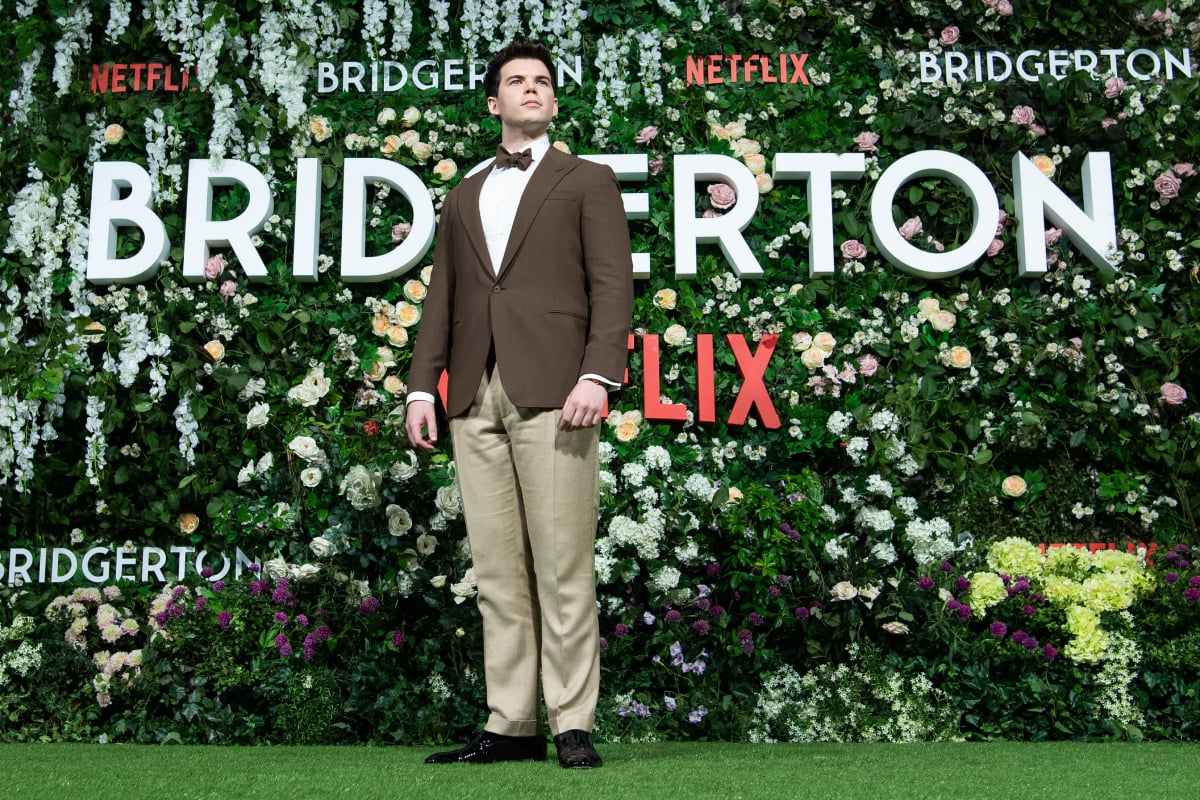 Luke Newton | Jeff Spicer/Getty Images
'Bridgerton' star Luke Newton is trained in musical theater
Bridgerton fans might not know that Colin actor Luke Newton is a
Luke Newton is stepping into the spotlight for Bridgerton Season 3. The new season will focus on his character Colin Bridgerton's love story with Penelope Featherington. Bridgerton has become one of the most popular series on Netflix, and season 3 promises to bring in just many viewers. For Newton, however, the news that he was cast in the series came during a lull in his acting career.
Luke Newton | Jeff Spicer/Getty Images
'Bridgerton' star Luke Newton is trained in musical theater
Bridgerton fans might not know that Colin actor Luke Newton is a talented singer and dancer thanks to his training in musical theater. He landed his first onscreen acting role at just 17, playing Luke Atwood for 11 episodes in the BBC Two series The Cut.
A year later, Newton began attending the London School of Musical Theatre. "I actually was still at the London School of Musical Theatre when I auditioned for a show called the Book of Mormon," the actor told Still Watching Netflix.
When Newton learned he landed a part in the show, he immediately called his mom to relay the news. "I couldn't even get it out. I was literally bawling," the actor continued.
Luke Newton was working in a bar when he was cast as Colin Bridgerton
After the Book of Mormon, Newton acted in a production called Loserville. From there, he starred in the Disney Channel series The Lodge.
"Things after that kind of dried up a little bit for a while," Newton shared. "There was a time when I wasn't booking any work. I was trying to transition from being a musical theater actor to a TV actor, and I worked in a bar. I worked on the front of house bar at Phantom of the Opera at Her Majesty's Theatre."
It was while working at this bar that Newton learned he had booked the role of Colin Bridgerton. "This was when I lived in South London. I was living on my mate's sofa bed in his front room," Newton continued.
Related
'Bridgerton' Season 3: Why Fans Were Freaking out Over This Short Teaser
Newton hadn't heard anything about receiving a role in Bridgerton for three months, so he had essentially crossed it off his list when his agent finally called. The actor also revealed that he had originally auditioned to play the Duke of Hastings, Simon Basset.
Colin and Penelope step into the spotlight in 'Bridgerton' Season 3
Although Newton didn't land the role of Simon Basset, he was excited about his casting. Now Newton will step into the spotlight as Bridgerton Season 3 follows Colin and Penelope's friends-to-lovers story. "In general, we're playing a little bit with the fact that this season is about two characters who are sort of stepping out of the shadows," season 3 showrunner Jess Brownell told Variety.
"Colin, as a third son who's kind of been behind the scenes a little bit, and Penelope as Lady Whistledown, living this dual …read more
Source:: Showbiz Cheat Sheet
(Visited 1 times, 1 visits today)