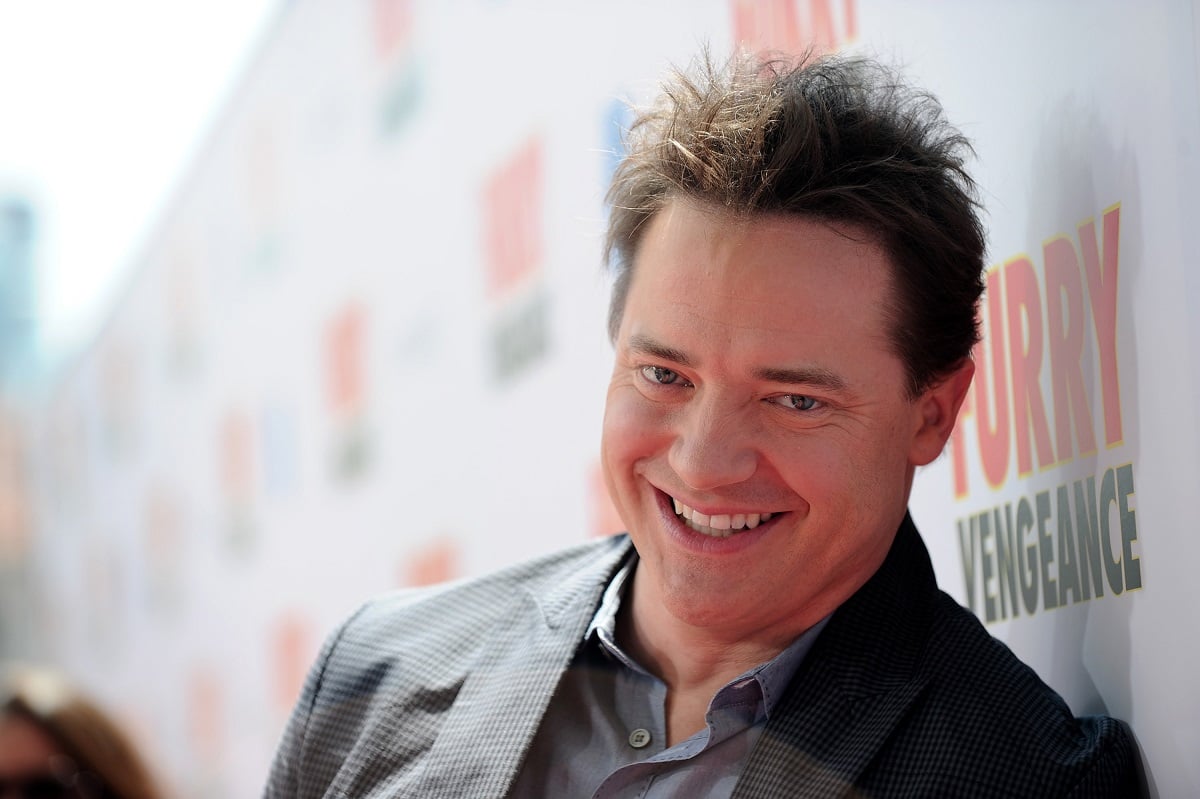 Long regarded as one of Hollywood's genuine good men, Brendan Fraser saw a meteoric rise to fame in the late 1990s and early 2000s. During this time, Fraser starred in a true blockbuster franchise with The Mummy trilogy. And he was also lauded for roles in highly acclaimed dramas like The Quiet American and Gods and Monsters. But not every movie has been a hit. And when Fraser was working on Furry Vengeance, he reconsidered his career.
Brendan Fraser rose to the top again in 2022
Actor Brendan Fraser arrives at the premiere of Summit Entertainment and Participant Media's "Furry Vengeance" at the Bruin Theatre on April 18, 2010 in Westwood, California. | Alberto E. Rodriguez/Getty Images
Hollywood has always loved stories about underdogs who manage to triumph in the end. However, in the real world of show business, second chances can be very limited. Comebacks are much more common on the big screen than behind it. And few comebacks in show business have been as welcome or well-deserved as Fraser's "Brenaissance."
After his break from acting, Fraser got his career back on track by getting parts in The Affair, Trust, and Doom Patrol. But it wasn't until his role in Steven Soderbergh's No Sudden Move that Fraser's cinematic career really took off again. The next big step in Fraser's comeback came with the 2022 Darren Aronofsky film The Whale.
The Whale's premiere at the Venice International Film Festival was met with a six-minute standing ovation. This prompted Fraser's emotional reaction which went viral online. The performance has been praised by critics and audiences alike. It earned Fraser his first Golden Globe nomination. Next step? The Oscars.
The porta-potty scene in 'Furry Vengeance' made Brendan Fraser rethink his acting career
At a recent actor's roundtable with The Hollywood Reporter, Fraser discussed an experience on set that made him doubt his profession. The actor recalled the incident, saying, "I think it was the night that I was shooting a scene wherein I was being mauled by a bear, and I was in a porta-potty, and the porta-potty got inverted, and I was on my head, and all this Gatorade and stuff dropped on my head." The actor continued, "That made me have a conversation with myself really quick about: 'Is this worth it? Maybe I should reprioritize myself and stop working with animals.'"
Despite his omission of a specific title, it's clear Fraser was alluding to the 2010 comedic film Furry Vengeance. In the movie, the actor plays a landowner who wants to clear a forest in the Pacific Northwest for a new development. However, his ambitions are thwarted when the forest's inhabitants become problematic. And that leads to a situation where a bear attacks Fraser's character while he's using a porta-potty. He said that filming the scene made him rethink his career path.
According to his IMDb profile, Fraser did indeed shift his priorities after the Furry Vengeance, choosing to work primarily on more …read more
Source:: Showbiz Cheat Sheet
(Visited 1 times, 1 visits today)