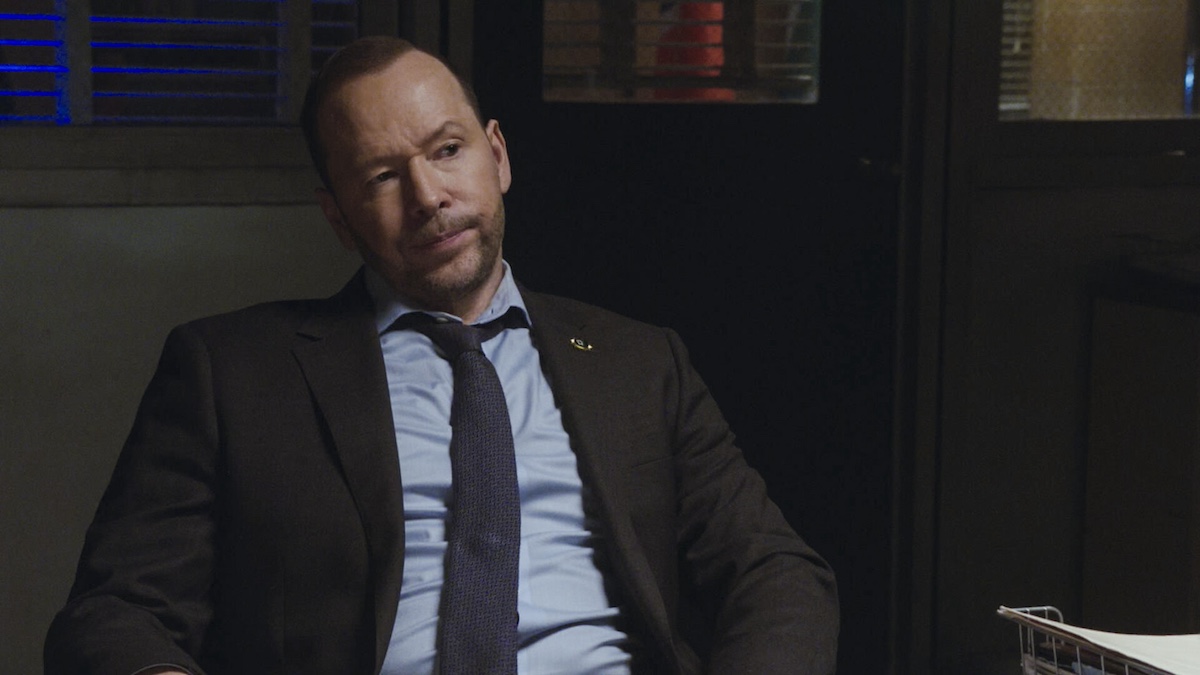 No more family dinners. Blue Bloods Season 14 will be the last for the CBS drama. The long-running show will conclude with a two-part final season, airing in the spring and fall of 2024. 
'Blue Bloods' canceled, season 14 the last for the CBS show  
Donnie Wahlberg as Danny Reagan in 'Blue Bloods' | CBS ©2023 CBS Broadcasting, Inc. All Rights Reserved
Blue Bloods' 14th and final season will premiere Friday, Feb. 16 at 10 p.m. ET on CBS. Episodes will also stream live on Paramount+. The show's swan song will be split into two parts. The first 10 episodes will air in the spring. The final eight episodes will air in the fall of 2024, according to Deadline. 
​​"Blue Bloods will forever be a beloved part of CBS' legacy, said Amy Reisenbach, president of CBS Entertainment, and David Stapf, president of CBS Studios, said in a statement announcing the canellation. "It ruled Friday nights with unprecedented dominance since its premiere and established itself as a pillar of our winning lineup with an exceptionally devoted fan base." They went on to promise that the show's finalechapter will "be the most satisfying season yet for our loyal viewers."
'Blue Bloods is one of the most popular shows on CBS
Blue Bloods stars Tom Selleck as police commissioner Frank Reagan, the patriarch of a tight-knit family of NYC cops. Other cast members include Donnie Wahlberg and Will Estes as Frank's sons Danny and Jamie, who have followed in their father's footsteps as NYPD officers. Bridget Moynahan also stars as Frank's daughter Erin, an assistant district attorney. 
Blue Bloods is the most-watched drama on CBS after NCIS and FBI, with 9.242 million viewers in the 2022-23 season, according to Variety. Despite its popularity, the network only agreed to the season 14 renewal after the stars and producers agreed to a 25% pay cut. Sources told The Hollywood Reporter that Selleck and the rest of the cast agreed to the deal to keep the show on the air and keep hundreds of other staffers employed. 
Star Tom Selleck reacts to the end of 'Blue Bloods' 
Related
'The Rookie' Spinoff 'The Rookie: Feds' Canceled, Star Niecy Nash-Betts Reacts
Selleck has starred on Blue Bloods since it premiered in 2010. In a statement, the actor said it was "an honor and a privilege to work on a show that not only celebrates the men and women who protect and serve in New York City, but also displayed the importance of family." 
"Working alongside these incredible actors, writers, producers, directors and crew has been a dream come true and I'm grateful to have been a part of this extraordinary group for over 275 episodes," he continued. "Thank you to CBS Studios and CBS Network for their steadfast support and we offer heartfelt gratitude to the fans who gathered with us for dinner every Friday night."
Sources: Deadline, Variety, The Hollywood Reporter 
For more on …read more
Source:: Showbiz Cheat Sheet
(Visited 1 times, 1 visits today)