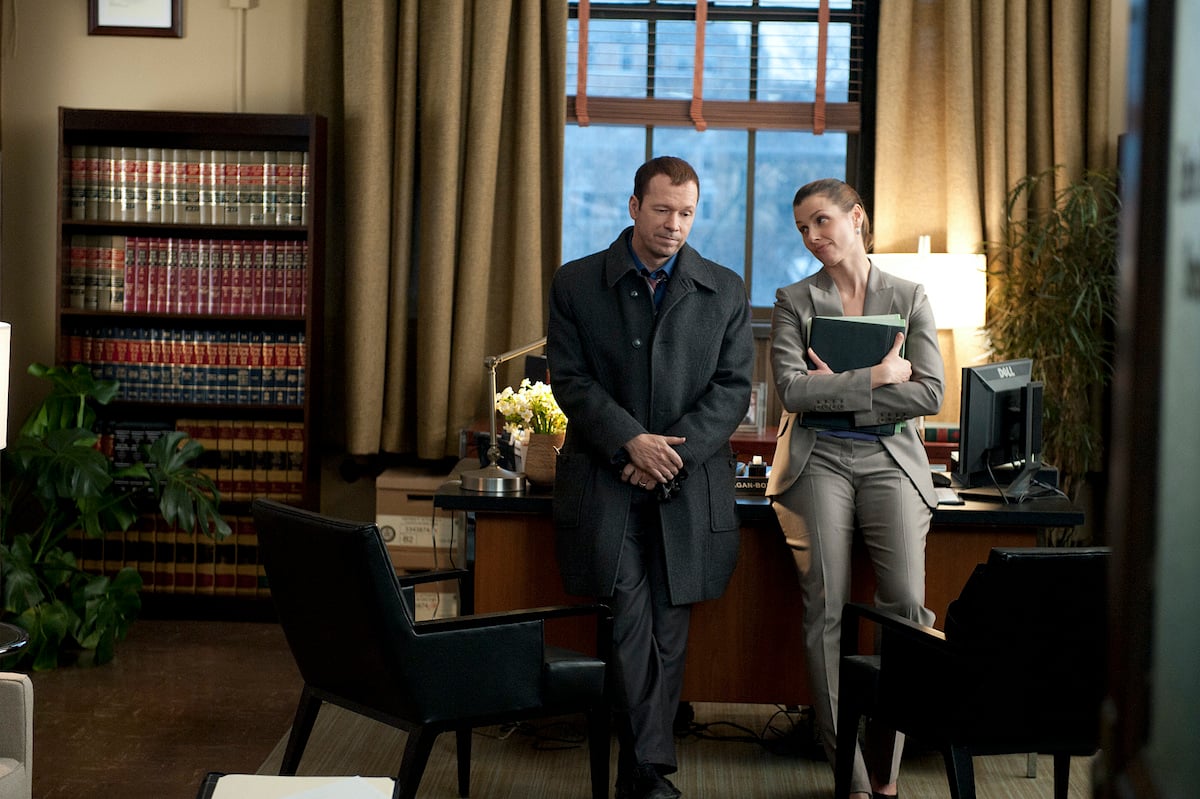 Donnie Wahlberg as Danny Reagan and Bridget Moynahan as Erin Reagan | Jojo Whilden/Getty Images
While many fans couldn't imagine the series today with Moynahan's contributions, there was a time when she wasn't sure about accepting the role. In fact, it took coaxing from Wahlberg before the actor agreed to star in Blue Bloods.
What did Donnie Wahlberg say about convincing Bridget Moynahan to join the cast of 'Blue Bloods'?