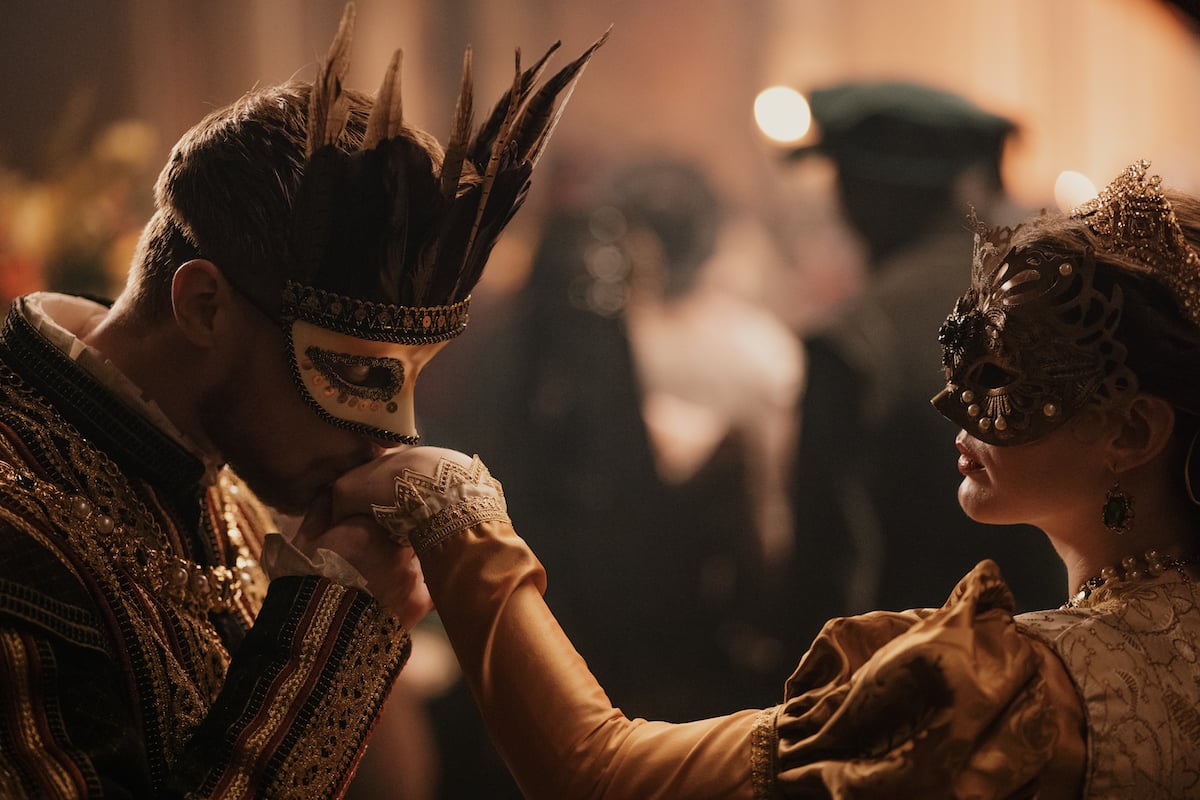 As one of the most infamous and thrilling scandals in history, the story of Anne Boleyn has been reimagined countless times. Now Netflix is bringing the story alive once again in the docuseries Blood, Sex, and Royalty. Here's everything we know about the series' cast, release date, and plot. 
'Blood, Sex & Royalty' | Netflix
What is Netflix's 'Blood, Sex, and Royalty' about?
The story of Henry VIII and his wives is one of the most notorious and memorable throughout history, particularly when it comes to Anne Boleyn. While Henry was still married to his first wife, Queen Katherine of Aragon, Anne joined her sister, Mary (who was, at the time, the King's mistress), at court.
Once there, all hell broke loose. The king became enamored with Anne and would stop at nothing to have her. In 1527, Henry appealed to the catholic church for a divorce but was denied. Four years later, Henry decided that if the church would not grant him his divorce, he would become the church and grant it himself.
Thus, in 1533, Henry created the Church of England, installed himself as the head of it (via the Act of Supremacy), and had his marriage to Katherine annulled, according to Historic Royal Palaces. By this time, he had already married Anne five months prior, but who was going to argue with him?
On #ThisDayinHistory 1536, Anne Boleyn, the infamous second wife of King Henry VIII, is executed on charges including adultery, incest and conspiracy against the king.https://t.co/XtyECkTShr
— HISTORY (@HISTORY) May 19, 2019
Unsurprisingly, once Anne married the king, she became the subject of his wrath. Instead of producing the male heir that Henry sought, Anne produced a girl—Elizabeth (Katherine and Henry's marriage had similarly produced only a single female heir, Mary). 
By 1536, the Reformation Henry had begun to win Anne had led to Anne having many enemies at court. One of which was Thomas Cromwell, who leveled claims of adultery against her. 
Now looking for a way out of the marriage, Henry had Anne arrested, tried, and beheaded in short order. Eleven days later, Henry married the third of what would be his eight wives.
Netflix's 'Blood, Sex, and Royalty' cast and release date
Blood, Sex & Royalty review – a terrific peek at Henry VIII and Anne Boleyn's sexiest bits https://t.co/1O2kKHWodW
— Guardian culture (@guardianculture) November 23, 2022
Though much of the cast of Netflix's Blood, Sex, and Royalty does not have characters assigned on its IMDb page, Hello Magazine reports that Amy James-Kelly will be playing Anne Boleyn. James-Kelly is best known for her role as Suzannah Sowden (née Washington) on the series Gentleman Jack. 
Starring opposite her as the infamous King Henry VIII is Max Parker. Known for his role on Emmerdale Farm, Parker also stars as Mikhail Tanner in the Peacock series Vampire Academy. 
Others in the cast include EastEnders' Adam Astill, Sophie Boettge, Lois Brabin-Platt, Outlander's Callum Coates, The King's Stephen Fewell, …read more
Source:: Showbiz Cheat Sheet
(Visited 1 times, 1 visits today)