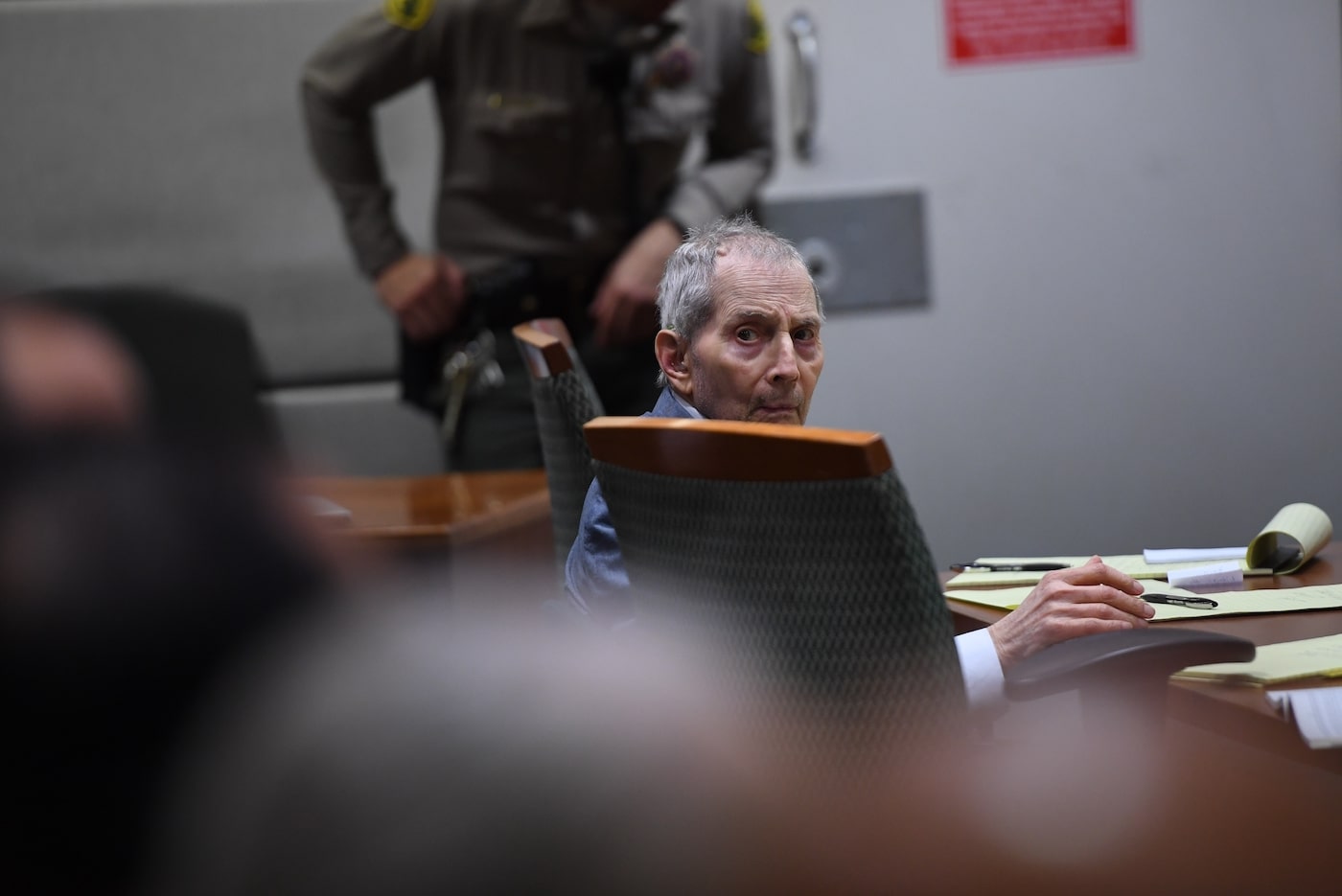 So close but no conviction. Investigator Joseph Becerra was ready to bring convicted murderer and millionaire Robert Durst to trial for the murder of his wife Kathie, but Durst died in prison before the family had a chance to have their day in court.
"My biggest frustration in all of it was the fact that I couldn't bring him back to New York to be arraigned," Becerra told Showbiz Cheat Sheet about Durst. "I was hoping at some point he would tell me where Kathie's body is. But we were never able to do that."
Robert Durst |  Robyn Beck / AFP via Getty Images
Durst was convicted of murdering his close friend Susan Berman following an acquittal in the murder of his neighbor. In 2000, Berman was found in her home with a gunshot wound to the head. Durst was tried and convicted for her murder 21 years later. He was sentenced to life without parole.
But Durst died in prison before he could be tried for his wife's disappearance and murder.
Becerra, who was investigating the cold case of Kathie Durst's disappearance in 1982, hoped the Berman conviction would ultimately bring some closure to the family. He is still haunted by the notion that peace eludes the family.
The story, beginning with the Berman murder, was covered in an episode of Oxygen's true crime series Blood & Money. Becerra and others involved in the case were interviewed. And Becerra said Blood & Money producers did a fabulous job of capturing a complex case.
Kathie Durst's body was never recovered
Becerra has since retired, but he can't help but ruminate about the case. He said Kathie Durst's body has still never been recovered. "We have her dental records. We have the DNA all in databases. If ever, when a body is recovered, it will be tested against everything we have in the national database," he said.
"Technically, [the case is] closed because the offender is deceased. I retired about a year ago. But I know, as leads come in my fellow colleagues from the state police would look into any leads," he said.
"A day probably doesn't go by that I don't think about the case in some capacity," he admitted. "I still kind of have a good idea where I think she's buried. But it's just such a vast area. It would be impossible to search. Every day I feel for the family that they never were able to give her the proper closure that she deserves."
Robert Durst's case was fully covered on 'Blood & Money'
The Robert Durst case was fictionalized in the film All Good Things. But Durst was also interviewed for the six-part 2015 docuseries The Jinx. Becerra said Blood & Money did a great job covering the case in a short amount of time.
Related
'Who Killed Robert Wone?' Director Jared P. Scott Haunted by Murder Timeline: 'We Don't Know What the Hell Happened in Those 79 Minutes' [Exclusive]
"I think …read more
Source:: Showbiz Cheat Sheet
(Visited 2 times, 1 visits today)