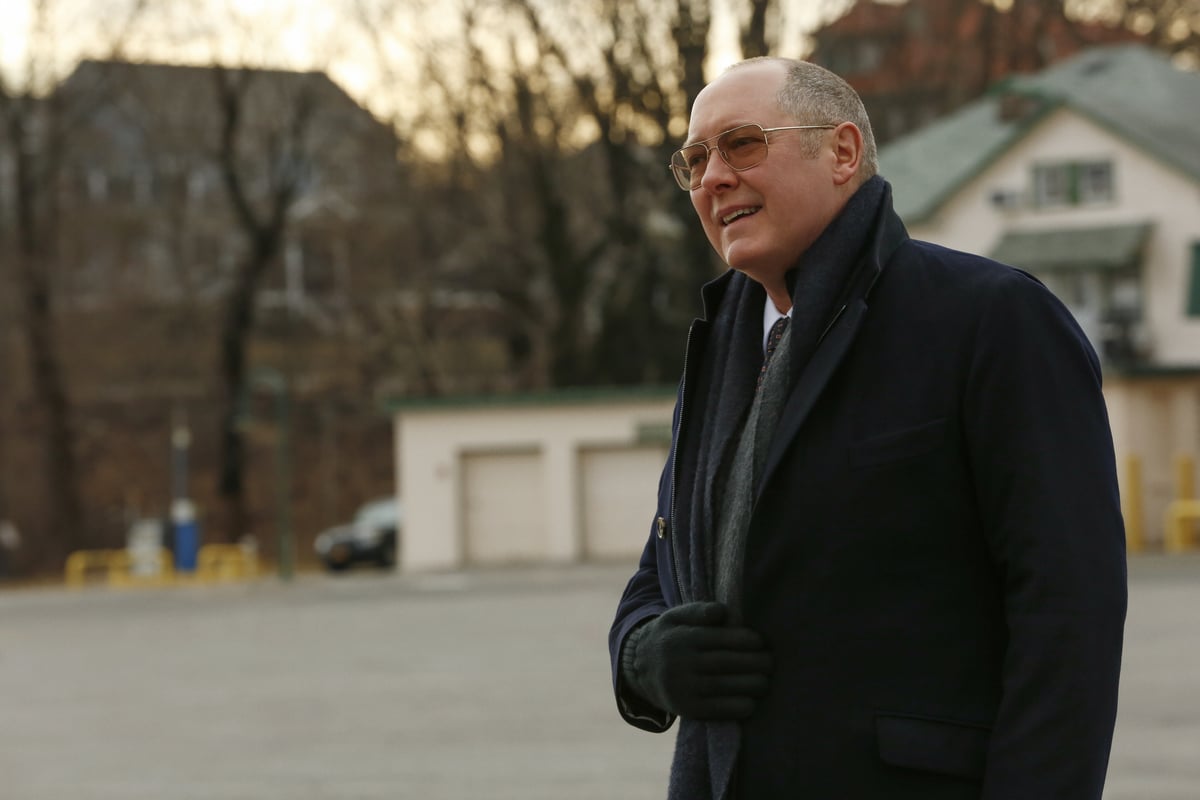 James Spader | Will Hart/NBCU Photo Bank/NBCUniversal
From police informant Red on 'The Blacklist' to Avenger's villain, Ultron
Characters that teeter between heroic and villainous always capture viewers' attention. Spader's roles made him no stranger to this balancing act.
NBC's The Blacklist star James Spader found himself jumping from police informant to fighting the Avengers as a big Marvel villain. Marvel's band of superheroes fought several foes over the years, but few posed as big of a threat as Spader's big bad. Marvel's What If…? even gave a glimpse into how easily his villain could have won.
James Spader | Will Hart/NBCU Photo Bank/NBCUniversalFrom police informant Red on 'The Blacklist' to Avenger's villain, Ultron
Characters that teeter between heroic and villainous always capture viewers' attention. Spader's roles made him no stranger to this balancing act.
In The Blacklist, Spader plays Raymond "Red" Reddington. Red's checkered history saw him swing from U.S. Navy officer to a high-profile criminal, then back to help the law.
After decades of avoiding arrest, he then offered a bargain. He would give them access to his list of the world's most dangerous criminals and terrorists in exchange for immunity. The sinister plans made the Blacklist star a good fit for the Marvel villain, Ultron.
James Spader on the things his #Avengers villain, Ultron, has right about us: http://t.co/HWQstauUKP pic.twitter.com/c3yPTk015U
— Entertainment Weekly (@EW) May 1, 2015
Of course, Megan Boone's Liz remains suspicious.
Likewise, in Avengers: Age of Ultron, the villain had noble motivations at first. Tony Stark programmed him to want to protect humanity. However, the best intentions twisted into something much more sinister.
Director Joss Whedon knew then that The Blacklist star could slip into the Marvel villain role easily.
'The Blacklist' star was Joss Whedon's 'first and only choice' for the Marvel villain Ultron
Fans found it hard to imagine Blacklist's Spader playing the rogue AI Ultron, then. However, Whedon said he knew who he wanted from the start.
"Spader was my first and only choice," he told Marvel.com's news video series The Watcher via Cinema Blend. "He's got that hypnotic voice that can be eerily calm and compelling, but he's also very human and humorous. Ultron is not [Hal 9000]. Spader can play all of the levels."
ICYMI: #Blacklist's @Ryan_Eggold likes James Spader as Red, but loves him in 'Pink' http://t.co/pzLnJy9WhO pic.twitter.com/dC6gqY3G2D
— TODAY (@TODAYshow) October 28, 2014
When Spader's Ultron debuted, Whedon turned out correct. While the Avengers scrambled to follow Ultron's path of destruction, Spader kept a chilling level tone.
"He's the guy to break The Avengers into pieces," Whedon added.
Whedon wanted Spader to play a 'pissed off' version of Ultron
The director made it clear while drafting the Marvel villain that he wanted a unique robot foe.
"Whedon made it very clear that the villain we will be seeing in Age of Ultron isn't going to just be a stoic bot that takes out humanity. Instead, this is a villain who is pissed off — specifically at the titular superhero team," Cinema Blend noted.
The Blacklist star melded perfectly with Whedon's vision for the Marvel villain Ultron.
"He's always trying to destroy the Avengers," …read more
Source:: Showbiz Cheat Sheet
(Visited 12 times, 1 visits today)