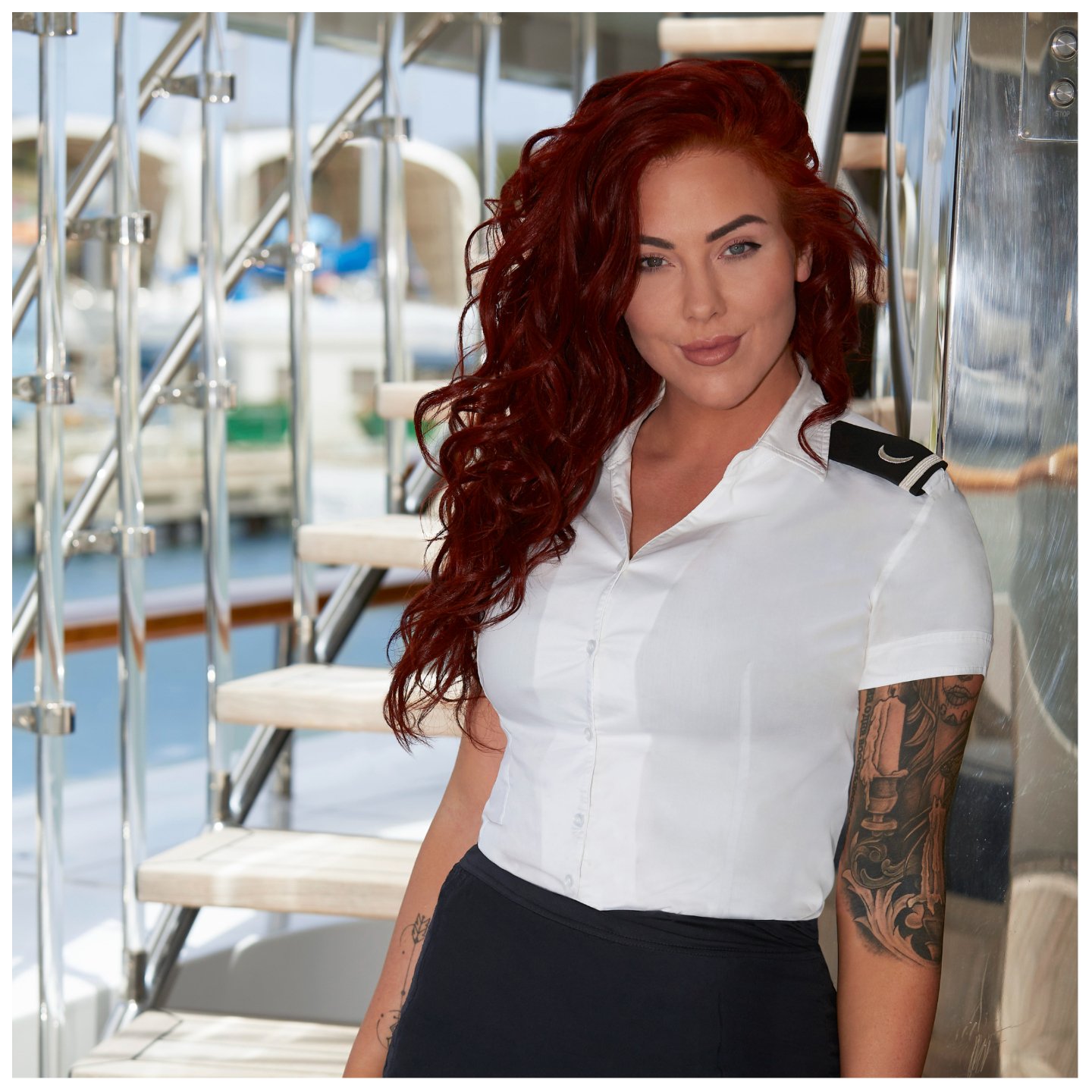 Hayley De Sola Pinto |Laurent Bassett/Bravo via Getty Images
Similar to what Caroline experienced, Hayley said her ankle was suddenly swollen. "It's f***ing huge," she said showing the cameras. Hayley asked Fraser if her swollen ankle is normal, but he laughed, shoving his feet under a towel telling her his feet were swollen too.
Hayley later showed her foot to Captain Sandy Yawn who noticed the swelling almost immediately. Adding, "The only concern is that it's numb down the side of my toe," Hayley said showing Captain Sandy.
What happened to Caroline's foot on 'Below Deck'?
Captain Sandy called for a doctor who examined Hayley's foot. Hayley told the doctor that her toe was numb. His recommendation? "Some ibuprofen will bring that down. Icing, elevation," he told her. But what about the numbness? He shrugged it off.