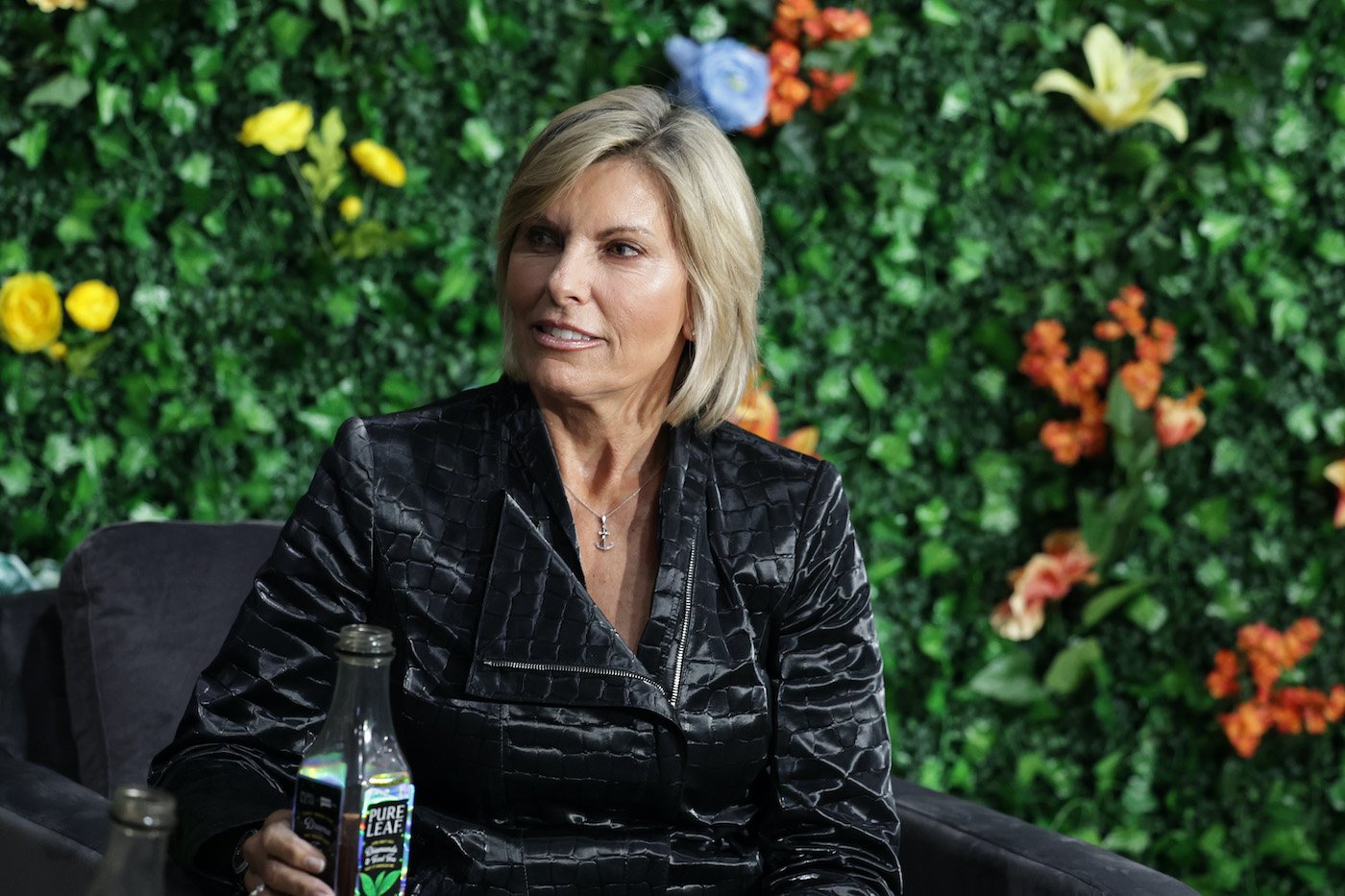 Captain Sandy Yawn | Todd Williamson/Bravo
Captain Sandy has spoken about challenges in the industry and how being a woman captain meant she had to work harder. In fact, when she joined
Below Deck offered a small glimpse of what Captain Sandy Yawn deals with being a female captain in a male-dominated profession.
Deckhand Ben Willoughby had to wake Captain Sandy when a neighboring yacht suggested they move due to fears their anchors might drag in the middle of the night. While the wind posed no immediate threat the male captain from the neighboring insisted that Captain Sandy move her vessel.
She stood her ground. "Yeah, I understand," she radioed the other captain. "We are not moving. We're staying here. We have guests on board as well. And we'll be standing by."
The male captain expressed his disappointment. But Captain Sandy said his position was par for the course. "Being a female in this industry, I've always had the challenges of men," she explained in a confessional. "Yes, I've had a lot of men support me. But this is a very clear case of mansplaining."
Captain Sandy was mistaken for the chief stew on 'Below Deck Med' Season 2
Captain Sandy told Ben if the winds picked up they will start their engines and maneuver. Of course, the evening proved to be a total nothing burger. No one needed to move and the winds remained below 6 knots.
Captain Sandy Yawn | Todd Williamson/Bravo
Captain Sandy has spoken about challenges in the industry and how being a woman captain meant she had to work harder. In fact, when she joined Below Deck Mediterranean Season 2, chef Adam Glick asked if she was the first mate. Without skipping a beat, she told him she was the captain of the vessel.
He then joked that he thought she was the chief stew. "Female captains are rare," she said in a Below Deck Med Season 2 confessional. "So this happens often. People have a hard time thinking that a female could actually drive a boat, which I find funny."
Captain Sandy is confident in her skills and training
She shared that she'd been a yacht captain for close to 30 years and "boated from the Bahamas, New England, Western Med, Eastern Med, Red Sea, Persian Gulf."
Captain Sandy recounted being treated like a second-class citizen – even as the captain – with her male crew while navigating the Red Sea. "There was no eye contact or chit chat with me as there was with my male crew," she wrote in her book "Be the Calm or Be the Storm: Leadership Lessons from a Woman at the Helm."
"I was used to being a rarity in my industry, confident in my training and skills, I refused to take it personally," she reflected.
Later in her book, Captain Sandy recalled how male captains seem to get a faster response than women captains when they radio with a question. "It annoyed me," she admitted. Her goal is to bring more women to the maritime industry to hopefully, someday eradicate gender bias.
'Below Deck' women find inspiration from Captain Sandy
Captain Sandy's presence on Below Deck has
Source:: Showbiz Cheat Sheet
(Visited 1 times, 1 visits today)