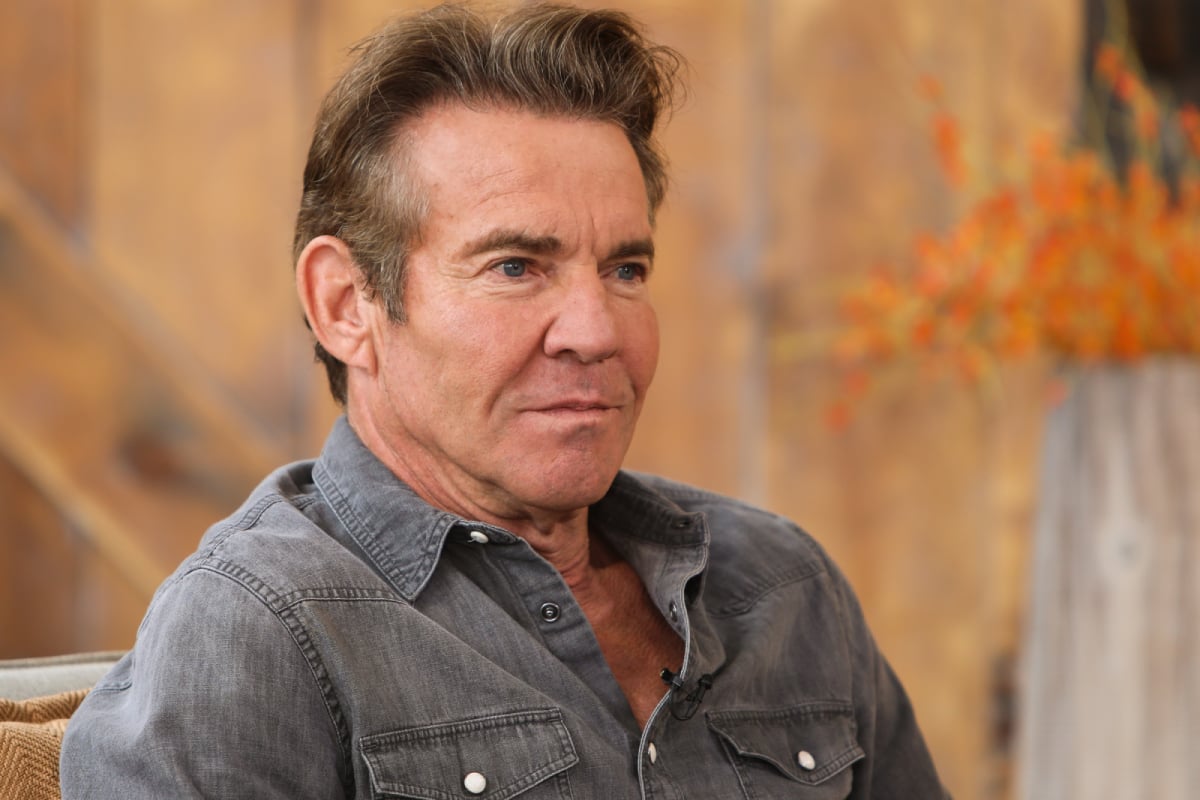 Dennis Quaid | Paul Archuleta/Getty Images
David Oyelowo stars as the titular character in an upcoming Taylor Sheridan series
Writer, actor, and filmmaker Taylor Sheridan always has a lot of projects in the works, including the
Taylor Sheridan is excited to tell the story of Bass Reeves, a real historical figure who lived during the 1800s. Reeves was a Black Deputy U.S. Marshal who worked mostly in Arkansas and the Oklahoma Territory. The series is actually a spinoff of the Yellowstone prequel 1883. The titular character is played by David Oyelowo, but another major star was recently cast in the show.
Dennis Quaid | Paul Archuleta/Getty Images
David Oyelowo stars as the titular character in an upcoming Taylor Sheridan series
Writer, actor, and filmmaker Taylor Sheridan always has a lot of projects in the works, including the Yellowstone prequel 1923 and Tulsa King. In a video from Paramount, Sheridan described the titular character from one of his upcoming shows.
"Bass Reeves was the first African-American marshall west of the Mississippi policing the entire Oklahoma territory," Sheridan explained. "When I'm casting, I'm seeking the great actors of our generation, and David Oyelowo is a once-a-generation talent."
Oyelowo is a British actor, director, and producer known for portraying Dr. Martin Luther King Jr. in the biographical film Selma (2014) and Peter Snowdin in HBO's Nightingale (2014). Oyelowo previously expressed his excitement to play the titular character in Bass Reeves.
Taylor Sheridan recently cast Dennis Quaid in 'Bass Reeves'
Now Taylor Sheridan has nabbed yet another great actor for Bass Reeves. Variety recently announced that Dennis Quaid will star alongside Oyelowo in the series. According to the outlet, Quaid portrays Sherrill Lynn, a Deputy U.S. Marshall.
On Tuesday, the 68-year-old actor told Fox News Digital that he would begin shooting the show early the following day. "Riding horses, shooting guns. You know, making mayhem at 4 in the morning," Quaid told the outlet. There is currently no release date for Bass Reeves.
Dennis Quaid has signed on to star opposite David Oyelowo in the upcoming Paramount+ series "Bass Reeves." https://t.co/lzet02lVc1
— Variety (@Variety) January 19, 2023
Related
'1923': Does Isabel May Narrate the Series?
Dennis Quaid is known for various roles in comedy and drama films. Some of Quaid's most notable movie roles include acting in The Big Easy (1986), The Parent Trap (1998), and The Rookie (2002). Quaid also won the New York Film Critics Circle Award for Best Supporting Actor for his role in The Guardian.
David Oyelowo talks about filming his role as 'Bass Reeves'
For Bass Reeves star David Oyelowo, stepping into the titular role is an exciting experience. "To look at a guy like Bass Reeves — I mean, this is the guy the Lone Ranger was based on who got whitewashed out of history. And I just can't wait to get on that horse and tell this story," the actor said in the video from Paramount.
Of course, like many actors in Taylor Sheridan's work, Oyelowo had to learn some new skills while filming the historical series. The actor posted a video of himself spinning a horse on Instagram. He captioned the clip, writing, "One of the BEST things about …read more
Source:: Showbiz Cheat Sheet
(Visited 1 times, 1 visits today)