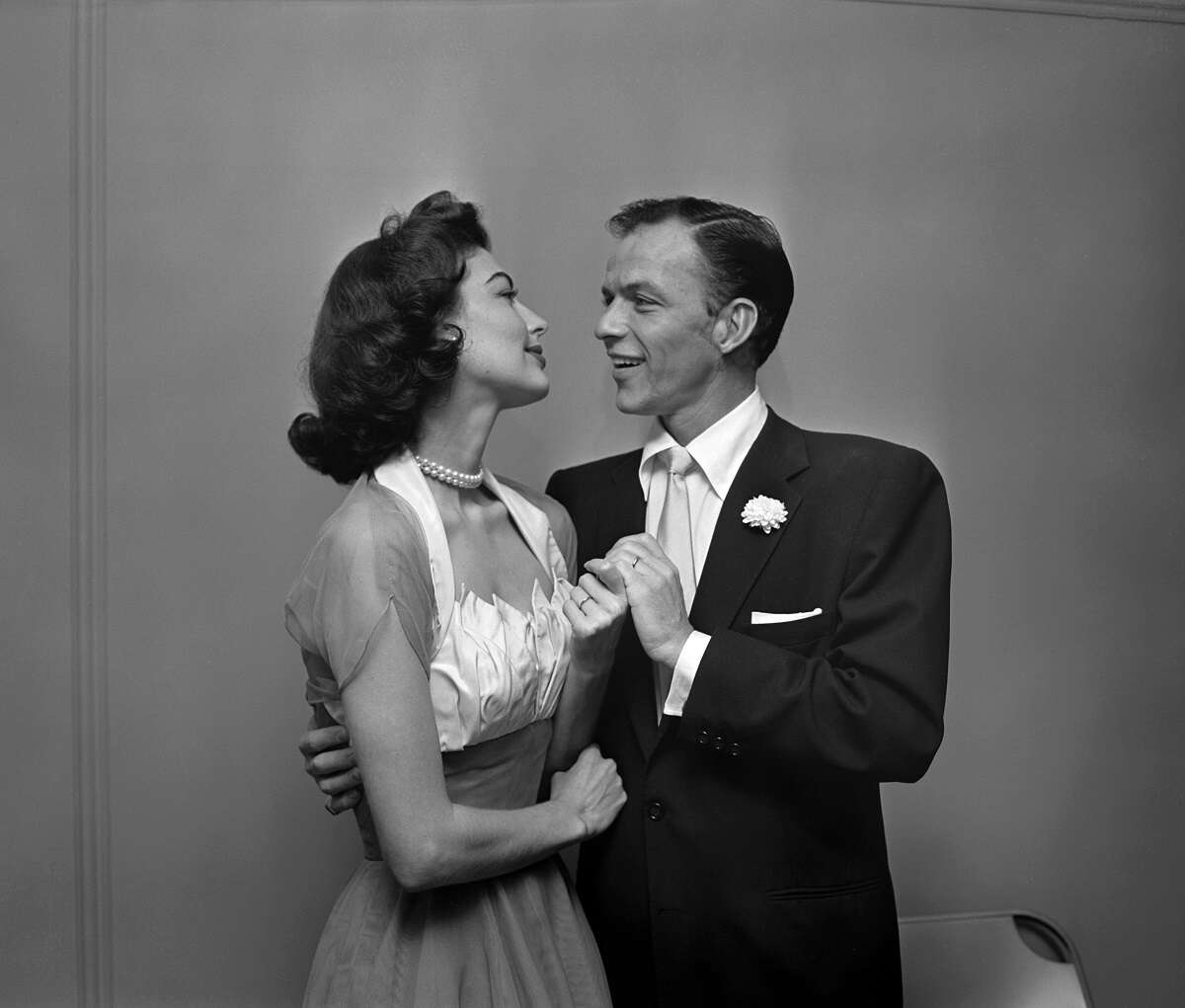 Frank Sinatra had a healthy and robust love life. The blue-eyed crooner romanced several stunning women and married multiple times. While many people remember his marriage to Mia Farrow, he was also married to another starlet. Frank Sinatra and Ava Gardner were married for several tumultuous years, and their romance began with shooting out streetlights. 
Ava Gardner and Frank Sinatra's first meeting involved guns 
While most people who are romantically interested in each other test things out with dinner and a movie, that was a bit too boring for Gardner and Sinatra. According to Vanity Fair, the couple's romance began with a wild drunken night out that ended at the police station in Indio, California. 
Frank Sinatra and Ava Gardner | CBS via Getty Images
Gardner and Sinatra met at a party hosted by Darryl Zanuck, an entertainment executive. The stars were both drunk when they decided to leave the party together. Somewhere along the way, they ended up in Indio, where Sinatra thought it wise to shoot at streetlights. Gardner wasn't going to let her lover have all the fun. She joined in. Eventually, both Gardner and Sinatra were taken in by police. The entire ordeal was kept quiet thanks to the deep pockets of a film studio. The year was 1949. 
Frank Sinatra was married when he met Ava Gardner 
While Sinatra and Gardner would go on to marry each other, he wasn't exactly a free man when the couple met. Their meeting in 1949 overlapped with Sinatra's marriage to Nancy Barbato. Nancy Barbato was Frank Sinatra's first wife. The pair met in 1934 when they were both still teenagers. They married in 1939 and had three children together. The marriage ended in 1951. Despite Frank Sinatra marrying three more times, Nancy Barbato never did. 
After his divorce from his first love was finalized, he married Ava Gardner. Their marriage was just as explosive as their meeting. According to several sources, Gardner and Sinatra had epic arguments and louder makeup sessions. 
The couple divorced in 1957. Sinatra took a break from marriage for about nine years but eventually married his third wife. His short-lived romance with Mia Farrow ended in 1968. They were only married for two years but remained close until his death. Rumors continue to swirl that Ronan Farrow is Frank Sinatra's son. In 1976, Sinatra married Barbara Marx. The couple remained married until Sinatra died in 1998. 
How many times was Ava Gardner married? 
When Sinatra died in 1998, he had been married four times. He maintained close friendships with all of his ex-wives, and it seems the residual feelings led some of his loves to shy away from marrying again. Ava Gardner had been married twice before marrying Frank Sinatra but did not legally wed again. 
Frank Sinatra (1915 – 1998) with Ava Gardner (1922 – 1990) | Walter Bellamy/Express/Getty Images
Related
Did Woody Allen Finally Admit Ronan Farrow Is Not His Biological Son?
Before Sinatra, Gardner was married …read more
Source:: Showbiz Cheat Sheet
(Visited 1 times, 1 visits today)