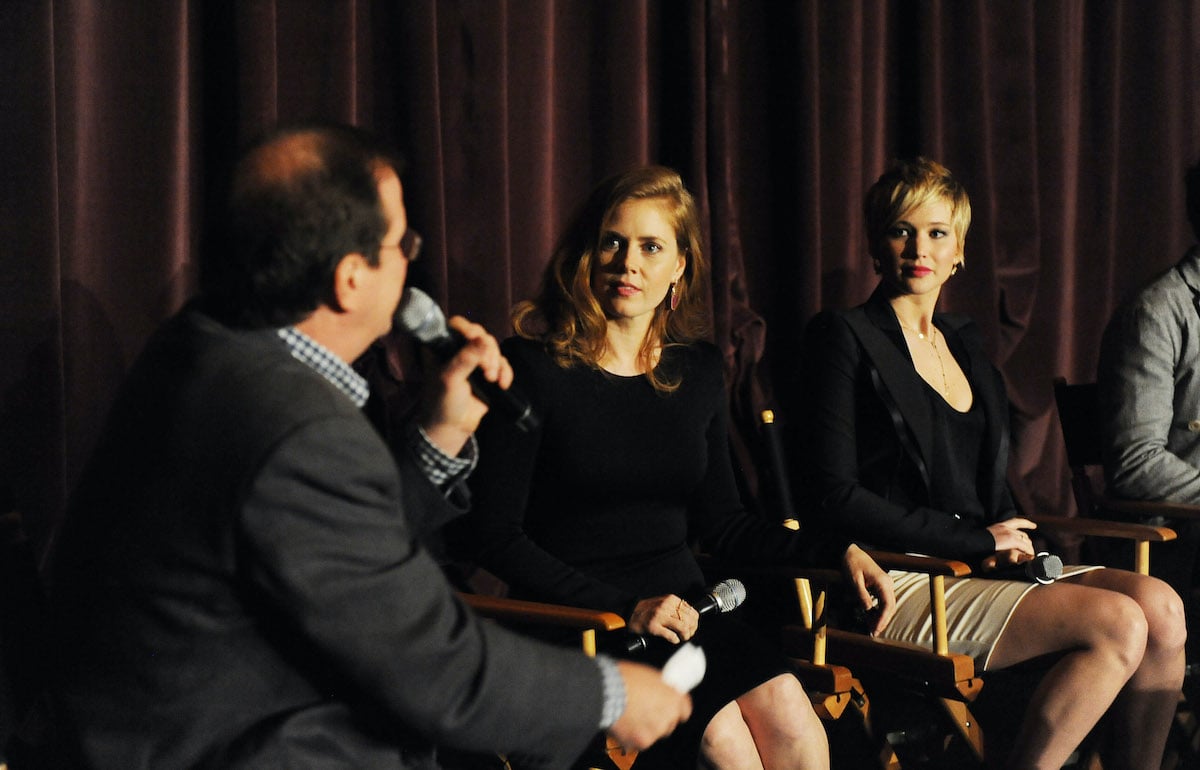 When it comes to Hollywood A-listers, there's no shortage of different personality types. Some entertainers have more over-the-top personalities while others tend to be shyer and reserved. For example, Zendaya is known for keeping to herself, while someone like Cardi B has found success by showcasing her larger-than-life personality. Amy Adams once got candid about how different people carry different energies and referenced her fellow peer, Jennifer Lawrence.
Amy Adams and Jennifer Lawrence | Amy Graves/Getty Images for SAG Foundation
Both Lawrence and Adams have found immense success in Hollywood. Lawrence has starred in huge blockbusters like The Hunger Games movies and Joy. Of course, this was after Lawrence had already established herself as a beloved indie darling by acting in films like Winter's Bone. Adams, on the other hand, has showcased her talents in films and TV shows. Adams' resume is filled with everything from The Office and Sharp Objects to Enchanted and Doubt.
Amy Adams and Jennifer Lawrence worked together on 'American Hustle'
Adams and Lawrence have even shared the screen together. Fans of the talented actors will recall that they both starred in American Hustle. Because the pair were castmates, they were able to witness each other's unique personalities. Lawerence, of course, is known for her extreme candor. Her fans love her humor and the fact that she doesn't censor herself in interviews or prestigious award shows. Adams, on the other hand, tends to be far more private and soft-spoken.
RELATED: Jennifer Lawrence on the Most 'Revolting' Thing She's Done for a Role
'The Office' alum got candid about Lawrence's energy
In an interview with Daily Actor, Adams got candid about how she differs from someone like Lawrence. "My husband and I are very quiet people," the Disenchanted actor revealed. "Whereas some people – Jennifer Lawrence, let's say – she just has the kind of energy where she walks into a room and everybody notices. I don't think that it's a desire for attention, that's just the nature of her being. I can disappear really, really quickly in a room."
Adams used to believe that her energy was a deficit
These days, Adams views her ability to disappear as an asset. "I think the more people are concerned with me, the less they can invest in my characters," she shared. However, she didn't always view her quiet nature as a benefit. In fact, when she was younger, she thought she needed to have an energy similar to Lawrence's in order to gain success in the entertainment industry.
RELATED: Jennifer Lawrence's Advice to Shailene Woodley Was Based on 1 Incident
"Before I almost felt like it was a deficit, because I thought to be an actress you had to make people pay attention to you, and that's just not my energy," Adams declared. "It took a long time to be OK with that because you would see people receive a lot of opportunities based on something intangible, and it's frustrating."
The 'Enchanted' actor really focused on …read more
Source:: Showbiz Cheat Sheet
(Visited 5 times, 1 visits today)