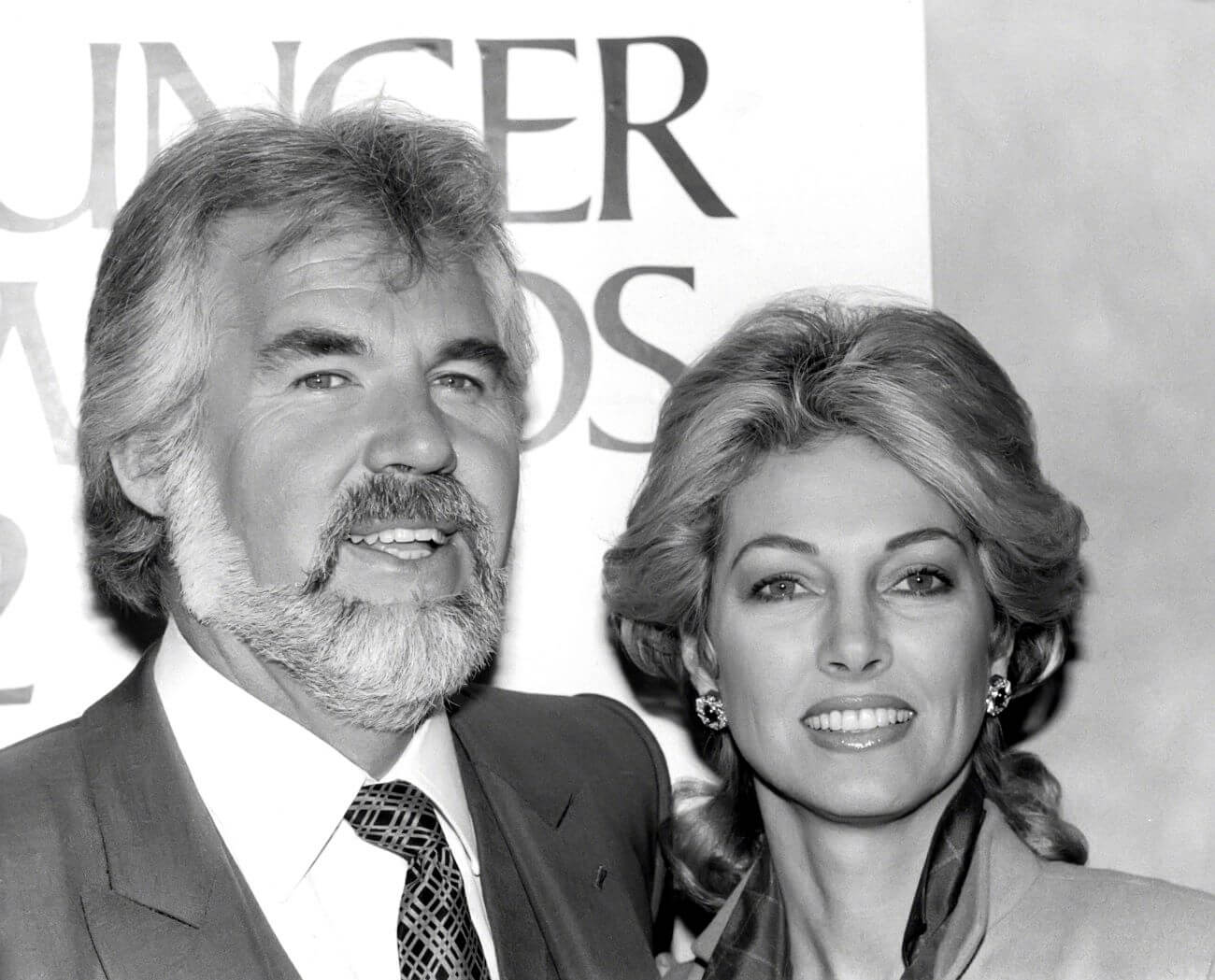 When the marriage of a heavyweight in the music industry comes to an end, the divorce will be trending news. It'll also probably be expensive. Here are seven musicians who faced costly divorce settlements. 
Kenny Rogers and Marianne Gordon |  Bettina Cirone/IMAGES/Getty Images
Lionel Richie and Diane Alexander
Lionel Richie reportedly began a relationship with designer Diane Alexander while he was married to his first wife, Brenda Harvey. Richie and Alexander married in 1995, two years after he finalized his divorce from Harvey. The couple shares two children, and they divorced in 2003.
Lionel Richie and Diane Alexander | Ron Galella, Ltd./Ron Galella Collection via Getty Images
Per E!, Alexander reportedly claimed that she bought $15,000 of clothes a month and spent $20,000 on plastic surgery annually. The musician paid roughly $20 million in the divorce.
Phil Collins and Orianne Cevey
Phil Collins and Orianne Cevey married in 1999 after meeting when he was still married to his second wife, Jill Tavelman. They remained married until 2006 and share two sons together. 
When they divorced, the musician paid Cevey $46.7 million. This didn't end their legal disputes, though. Collins sold the Miami home the couple once shared for $40 million in 2021. Per Page Six, Cevey sued him for half the proceeds. In 2022, a Florida judge dismissed Cevey's case, telling the couple that "enough is enough."
Paul McCartney and Heather Mills
After Paul McCartney's wife of nearly 30 years, Linda McCartney, died, he eventually began a new relationship with former model Heather Mills. The two married in 2002 and share a daughter together. 
Paul McCartney and Heather Mills | Joe Dunne/Jetty Images
By 2006, the couple separated and spent two acrimonious years finalizing their divorce. Mills initially asked for over $250 million but ultimately received $48.6 million from the musician (via CNN).
Kenny Rogers and Marianne Gordon
Kenny Rogers was married five times, but his divorce from his fourth wife, Marianne Gordon, was the most expensive. Rogers and Gordon married in 1977 and shared a child together. As their marriage wore on, though, the couple began to drift apart.
In 1993, the couple divorced after well over a decade of marriage. He reportedly paid his fourth wife $60 million in their settlement. 
Madonna and Guy Ritchie
In 2000, Madonna married director Guy Ritchie several months after she gave birth to their first son. They shared two children together by the time they divorced in 2008. The couple pointed to irreconcilable differences and deepening cracks in their relationship as the cause of their split.
Guy Ritchie and Madonna | Ferdaus Shamim/WireImage
Related
5 Musicians Who Hated The Beatles: 'They Were Garbage'
Upon finalizing their divorce, the musician paid Ritchie between $76 million and $92 million, per Reuters.
Neil Diamond and Marcia Murphy
In 1969, Neil Diamond married TV producer Marcia Murphy, reportedly falling in love when he was still married to his first wife, Jaye Posner. The couple share two children together and divorced in 1995 after 26 years of marriage. The divorce was reportedly …read more
Source:: Showbiz Cheat Sheet
(Visited 2 times, 1 visits today)