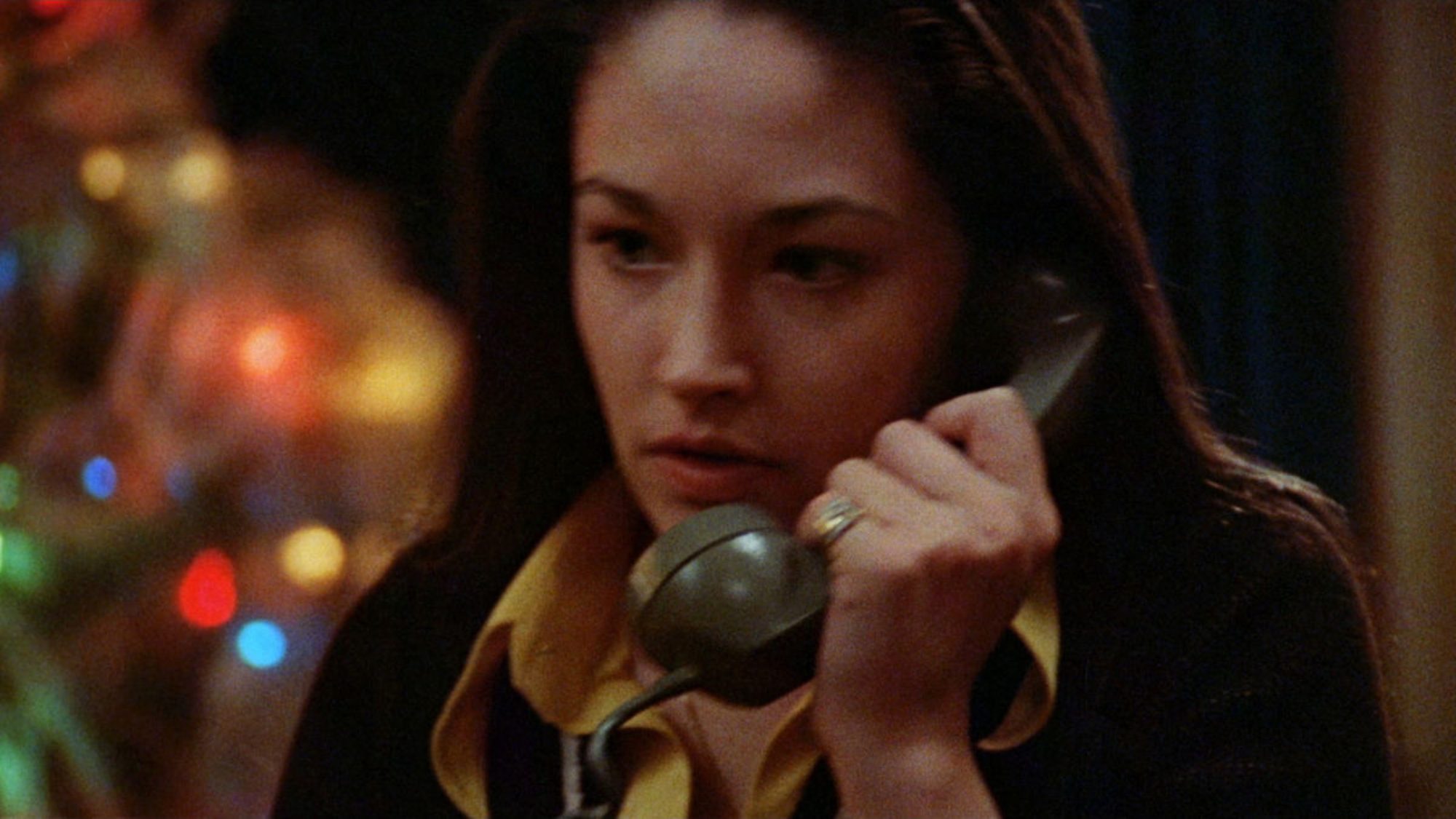 Scream VI hit theaters, bringing Ghostface back to haunt the young adults of Woodsboro, but this time, they're fighting for survival in New York City. Whodunit slasher horror movies are a popular subgenre that spans several decades. Here's a look at five iconic entries in the category to watch after watching Scream VI.
'Black Christmas' (1974)
Olivia Hussey as Jess | Warner Bros.
Winter break is here, but Jess (Olivia Hussey) and Barb (Margot Kidder), and their fellow sorority sisters begin to receive terrifying anonymous phone calls. Barb initially believes that they're some creep making a joke, but his strange remarks turn into pointed threats. When one of the sorority girls goes missing, they begin to suspect that a serial killer is on the loose.
The original Black Christmas is one of the greatest holiday horror flicks out there, but it's also one of the excellent whodunit movies that track many of the kills through the antagonist's perspective. It has a more serious tone than Scream VI, yet it's still a fantastic addition to the sub-genre.
'Prom Night' (1980)
Jamie Lee Curtis as Kimberly Hammond | AVCO Embassy Pictures
A relentless killer sets out to avenge the death of a young girl, who died after four classmates consistently teased her. The high school students kept their secret hidden, but they become aware that somebody else knows when they start getting picked off one by one.
Prom Night had three sequels and a reboot in 2008, but the 1980 classic is special. Jamie Lee Curtis provides a fun leading performance alongside a whodunit that developed a special cult following over the years.
'I Know What You Did Last Summer' (1997)
L-R: Freddie Prinze Jr. as Ray Bronson and Jennifer Love Hewitt as Julie James | Columbia Pictures
Four friends accidentally run over a fisherman in a tragic accident, but they make an agreement to keep the secret to themselves. They dump the body in the water, but Julie (Jennifer Love Hewitt) gets an ominous letter alerting her that somebody knows about what they did. A man with a meat hook starts to pursue the young adults, determined to kill them all.
I Know What You Did Last Summer isn't the most unpredictable of the whodunit horror movies, but it rightfully earned a loyal following. Hewitt, Ryan Phillippe, Sarah Michelle Gellar, and Freddie Prinze Jr. make for a fun cast that perfectly captures the 90s. It was also co-written by Scream writer Kevin Williamson.
'My Bloody Valentine' (1981)
L-R: Helene Udy as Sylvia and Peter Cowper as Harry Warden | Paramount Pictures
A group of friends refuses to follow the rules of a decades-old folk tale that looms over their community involving a ruthless killer who slaughters anybody celebrating Valentine's Day. However, they soon discover that the story is very real, as The Miner, also known as Harry Warden, begins to kill them off.
My Bloody Valentine came to theaters in 1981, which was a time of heavy censorship of violence. As a result, much of the gore was removed, only found …read more
Source:: Showbiz Cheat Sheet
(Visited 1 times, 1 visits today)