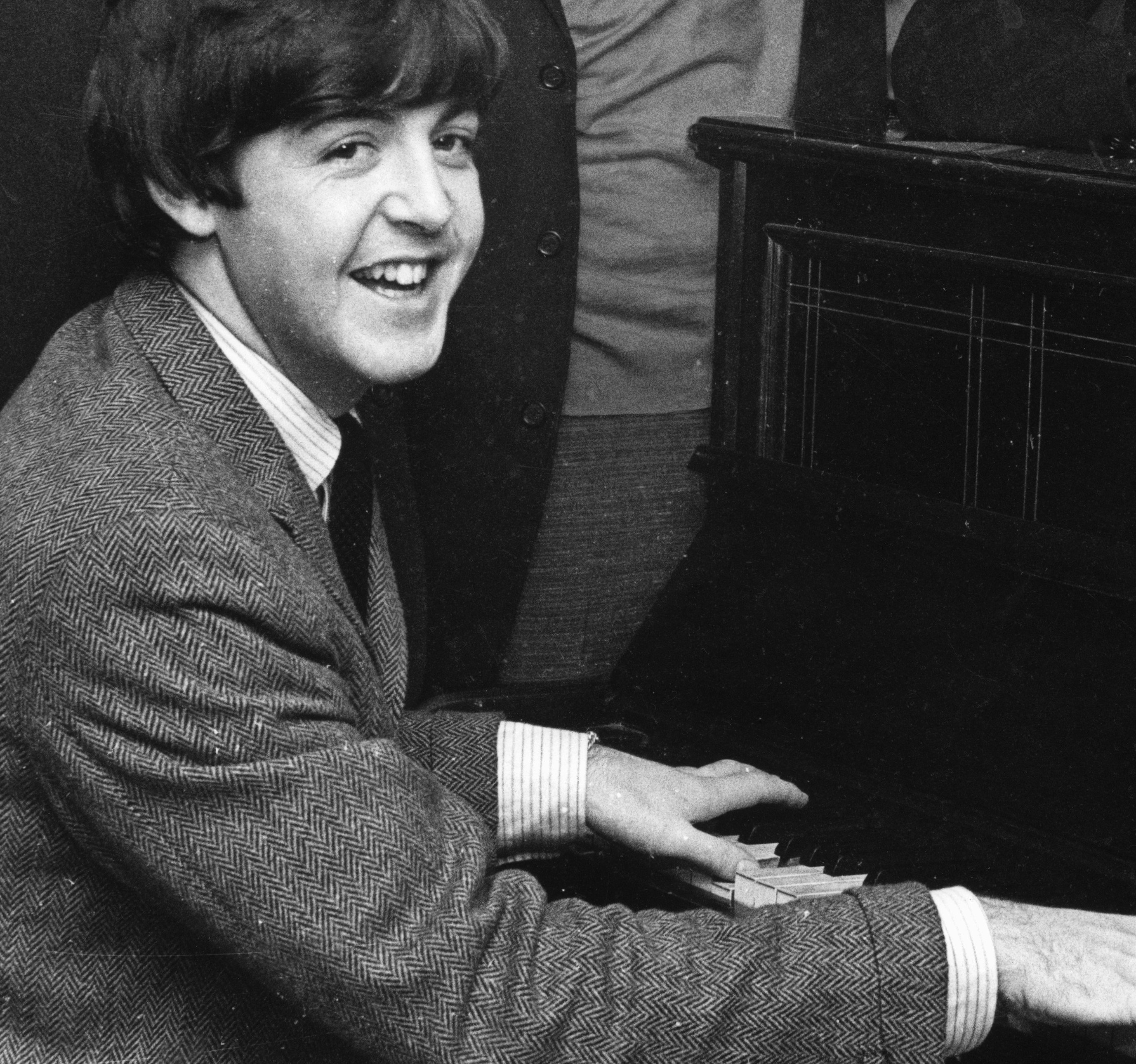 The Beatles' Paul McCartney | Mirrorpix / Contributor
5. 'In My Life'
The Beatles' "In My Life" is one of their most beloved songs,
The Beatles' songs sometimes incorporated elements of classical music. Sometimes, their classical-inspired songs became massive hits. On the other hand, some of those songs are underrated gems.
The Beatles' Paul McCartney | Mirrorpix / Contributor
5. 'In My Life'
The Beatles' "In My Life" is one of their most beloved songs, even though it never charted on the Billboard Hot 100. The tune isn't indebted to classical music until that Elizabethan piano solo kicks in. It's the best part of the song and it definitely paved the way for more Western classical elements in popular music.
During a 1980 interview from the book All We Are Saying: The Last Major Interview with John Lennon and Yoko Ono, John said the song was a turning point. "For 'In My Life,' I had a complete set of lyrics after struggling with a journalistic version of a trip from home to downtown on a bus naming every sight," he said. "It became 'In My Life,' which is a remembrance of friends and lovers of the past. Paul helped with the middle eight musically. But all lyrics written, signed, sealed, and delivered.
"And it was, I think, my first real major piece of work," he added. "Up till then it had all been sort of glib and throwaway. And that was the first time I consciously put my literary part of myself into the lyric. Inspired by Kenneth Alsopf, the British journalist, and Bob Dylan."
4. 'Piggies'
If consumed in the wrong mood, The White Album can be exhausting. It's pretty long and the constant genre-switching isn't for everyone. Critics of The White Album say it contains a lot of filler.
"Piggies" probably should be filler but it isn't. The song's weird mix of Marxist class analysis, classical instruments, and dark humor works perfectly. People who hate "Piggies" need a good whacking!
3. 'Eleanor Rigby'
The Beatles started out as a rock 'n' roll band heavily inspired by early rock musicians like Little Richard, Chuck Berry, and Elvis Presley. During 1966, the Fab Four released "Yellow Submarine" and "Eleanor Rigby" as a double A-side single. In terms of subject matter, the two couldn't be farther apart. In terms of style, they both communicated one thing: The Beatles were willing to leave rock 'n' roll behind if a song called for it. "Eleanor Rigby" is one of the great baroque tunes while "Yellow Submarine" is a classic children's song.
2. 'Because'
According to All We Are Saying: The Last Major Interview with John Lennon and Yoko Ono, "Because" is supposed to sound like Ludwig van Beethoven's Moonlight Sonata. The tune combines elements of Moonlight Sonata with then-revolutionary synthesizer technology. The blending of the old and the new is seamless.
1. 'Yesterday'
"Yesterday" could have been a simple folk song, but the strings make it a baroque masterpiece. They work so well with the guitars, it's a wonder The Beatles didn't turn that combination into a formula.
Related
The 5 Best Songs From The Beatles' 'Abbey Road'
While …read more
Source:: Showbiz Cheat Sheet
(Visited 1 times, 1 visits today)