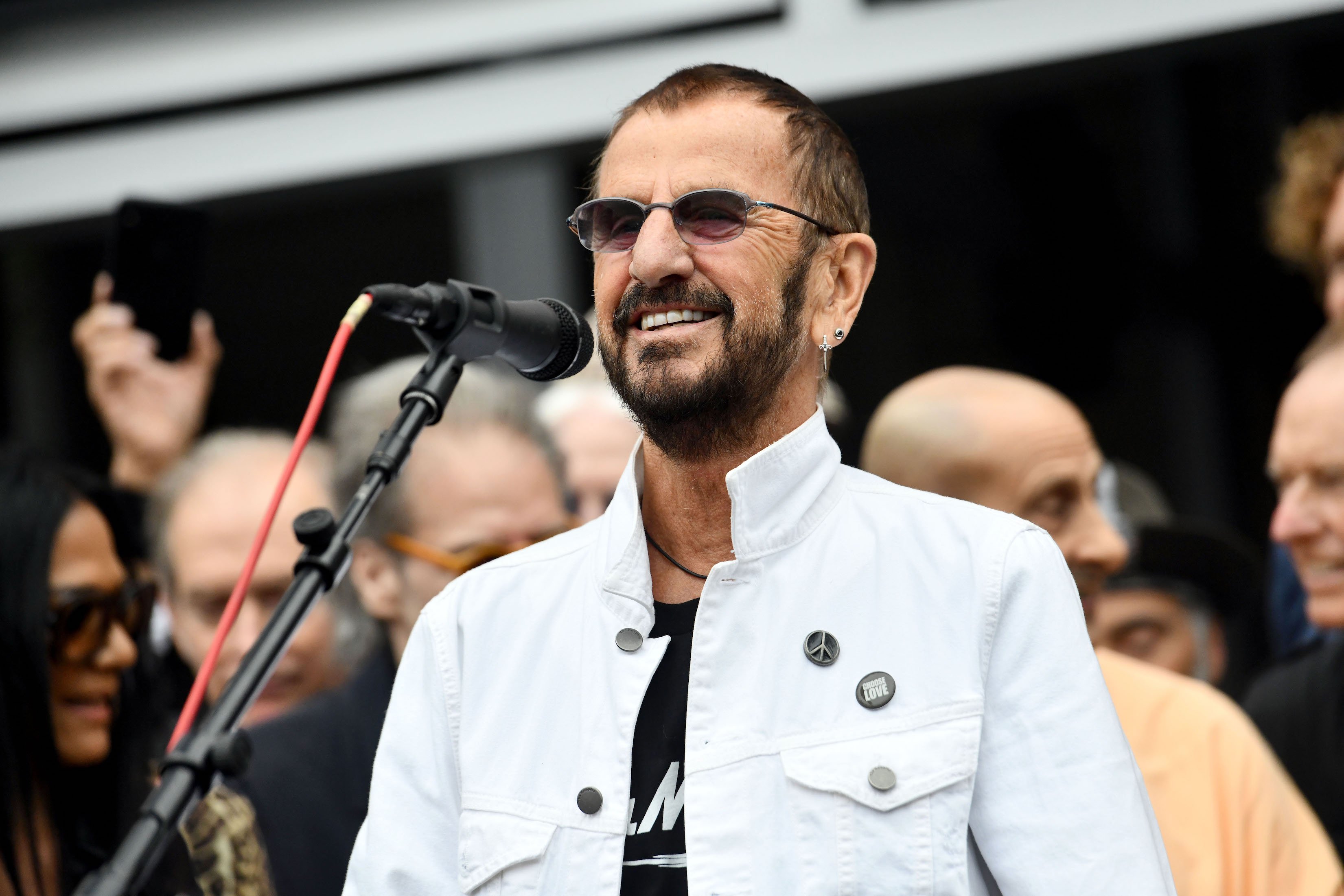 Ringo Starr | Scott Dudelson/Getty Images
"Why Don't We Do it in the Road" is a track from The Beatles' 1968 album The White Album. Written by Paul McCartney, this is one of the band's deeper cuts, but Starr has an appreciation for it. In an interview with Dave Stewart on
Ringo Starr was an irreplaceable drummer for The Beatles, who made so many songs better by adding his stellar rhythms. Each member of The Beatles has shared some of their favorite songs, and Starr has a few that could surprise some fans. 
Here are 4 of Ringo Starr's favorite Beatles songs
'Why Don't We Do it in the Road'
Ringo Starr | Scott Dudelson/Getty Images
"Why Don't We Do it in the Road" is a track from The Beatles' 1968 album The White Album. Written by Paul McCartney, this is one of the band's deeper cuts, but Starr has an appreciation for it. In an interview with Dave Stewart on Off the Record, Starr explained why the track was one of his favorites. 
"You know, I love 'Why Don't We Do It in the Road?'," Starr said. "That was just Paul and I on the original track. We were waiting for John to do something. We just went next door and did it."
'Come Together'
"Come Together" is a favorite for many Beatles fans, and Ringo Starr agrees. The track was written by John Lennon for Abbey Road and reached No. 1 on the U.S. Billboard Hot 100 after being released as a single in 1969. In an appearance on The Late Show with Stephen Colbert, Starr said he has many favorites, but "Come Together" will always be a solid choice. 
"There is lots of other favorites, but if you want one, 'Come Together' can't be bad. I just think it worked perfectly with the band, the song and John being John. I love that moment," Starr shared. 
'Yer Blues'
"Yer Blues" is a unique track for two reasons. First, the track was written by Lennon as his attempt at creating a classic blues song. Second, The Beatles recorded this song in a room almost the size of a closet, cramming several instruments in a small space. In Anthology, Starr showed enthusiasm toward the song because it brought the band together when they were drifting apart. 
"'Yer Blues,' you can't top it," he exclaimed. "It was this group that was together; it was like grunge rock of the sixties, really. Grunge blues."
'Rain'
Related
Paul McCartney Said Ringo Starr 'Slipped Out' to Use the Bathroom During the First Take of 'Hey Jude'
While he does change his mind, "Rain" is another underrated Beatles song that Ringo Starr often chooses as his favorite. His primary reason is that he believes it features one of his best drumming performances. In the book The Beatles: Off the Record, Starr recalled "Rain" being one of the first songs where he changed things up in his drumming style. 
"My favorite piece of me is what I did on 'Rain'," Starr explained. "I think I just played amazing. I was into the snare and hi-hat. So I think it was the first time I used the trick of starting a break by hitting the hi-hat first instead of going directly to a drum off the hi-hat.I think it's …read more
Source:: Showbiz Cheat Sheet
(Visited 1 times, 1 visits today)