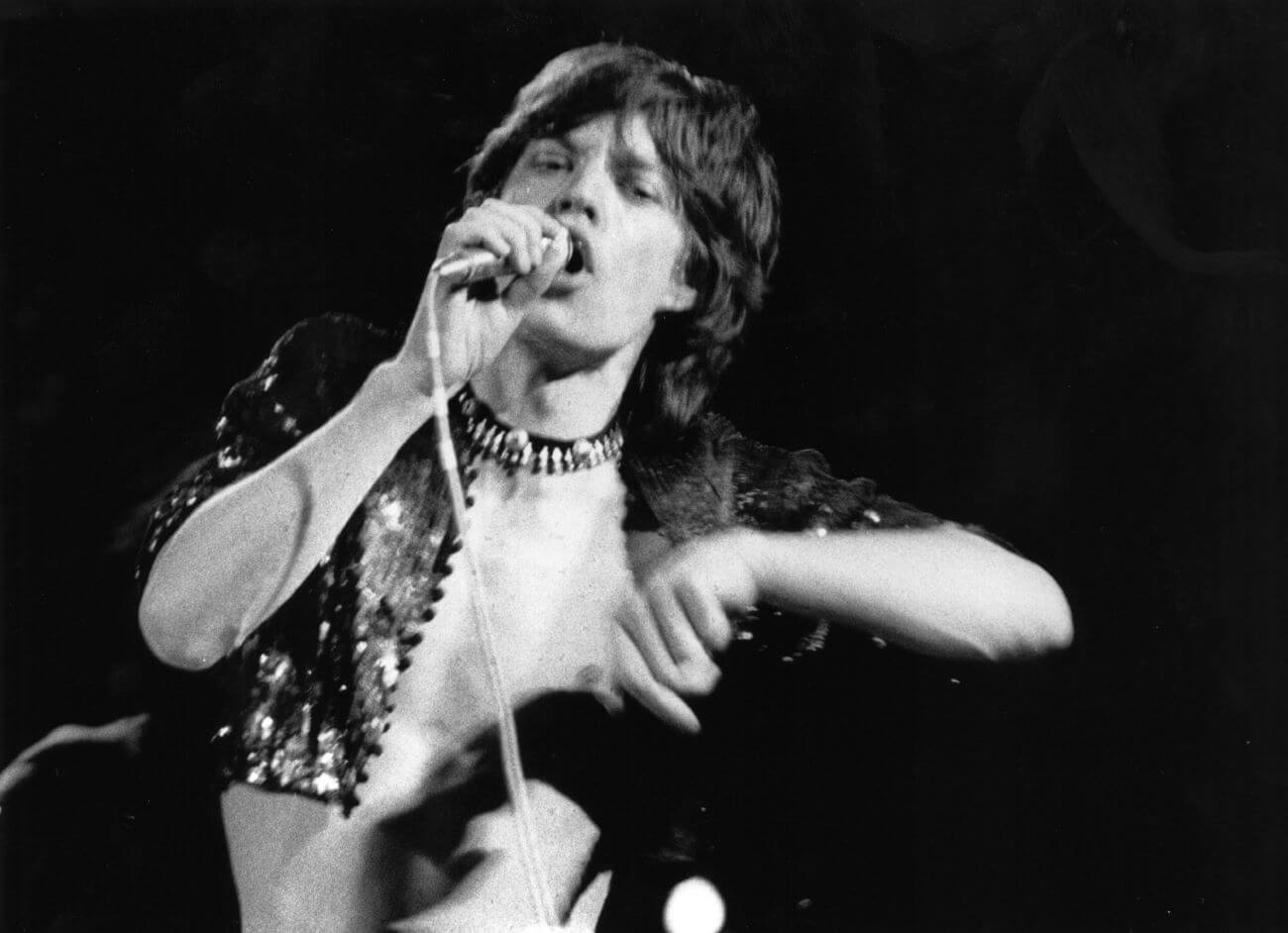 While classic artists like The Rolling Stones had busy schedules of writing, recording, and touring, many made time to cover Irish music. In honor of St. Patrick's Day, here are four classic artists who have covered Irish songs.
Mick Jagger | Evening Standard/Getty Images
The Rolling Stones
In 1995, The Rolling Stones teamed up with The Chieftains, a traditional Irish folk band from Dublin, to cover "Rocky Road to Dublin" on the album Long Black Veil. The song, which is originally from the 19th century, is about the adventures and challenges a man faces while on the road. 
The Rolling Stones | Scott Gries/Getty Images
Paddy Moloney of The Chieftains sings the song, but the Stones back him. The cover features traditional Irish instruments, but The Rolling Stones' influence is evident, particularly toward the end of the song. Mick Jagger also appears on the album and sings the titular song.
Sting
Sting appears on the same album as The Rolling Stones, Long Black Veil, to cover the song Mo Ghile Mear. The song, which has English-language verses and an Irish-language chorus, likely posed a bit of a challenge for the English musician. Still, he was honored to perform with The Chieftains. 
Sting | Kevin Winter/Getty Images
"They're an excellent band, and they're also a great bunch of guys to be hanging out with," Sting told Billboard in 1994. "It's very prestigious for me to be singing with them."
Van Morrison
Irish musician Van Morrison collaborated with The Chieftains on an entire album, Irish Heartbeat. The 1988 album included two Van Morrison songs as well as a number of traditional Irish songs, including "I'll Tell Me Ma" and "Carrickfergus."
Van Morrison |  Michael Putland/Getty Images
"I think at that time Van was searching for his Irish roots," Moloney said, per the book The Chieftains: The Authorized Biography by John Glatt. "It was this man of blues, of rock 'n' roll, jazz and more importantly, soul, coming home to his Irishness with The Chieftains and the music we'd been playing for so many years. Musically we were going to meet each other halfway."
Roger Daltrey
Another artist who worked extensively with The Chieftains was The Who's Roger Daltrey. He appeared on the 1992 live album An Irish Evening: Live at the Grand Opera House, Belfast. He joined the band for "Raglan Road," "Behind Blue Eyes," and "Rachamid a Bhean Bheag." 
"What can you say about these guys?" Daltrey said to the audience, pointing to The Chieftains. "It's been a very interesting time for me because singing rock 'n' roll is one thing but singing traditional Irish music is another. And I was thinking maybe one day in the future they'll be guys on stage like this playing antique guitars. In a few hundred years time they'll be playing Who songs as traditional rock 'n' roll songs. And I'm just hoping they don't look like these guys."
Roger Daltrey | Gary Gershoff/Getty Images
Related
5 Musicians Who Hated The Beatles: 'They Were Garbage'
According to Moloney, Daltrey was thrilled to have worked with the band, despite a chaotic night that included a …read more
Source:: Showbiz Cheat Sheet
(Visited 4 times, 1 visits today)