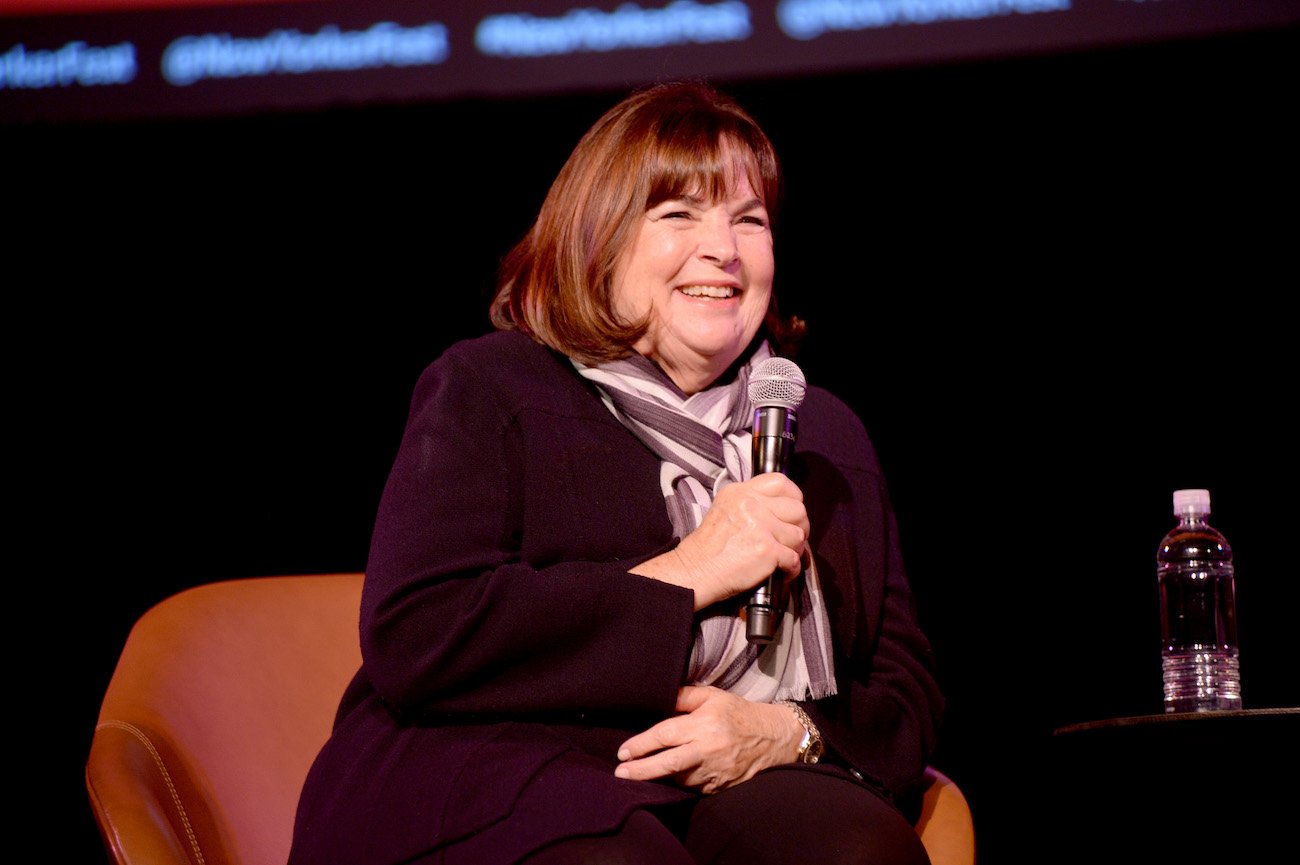 Want to make Beatty's Chocolate Cake but don't want it to get ruined in transport? That's where Barefoot Contessa dishes that travel well come in. Longtime cookbook author and celebrity chef, Ina Garten, combed through her many Barefoot Contessa recipes to find ones that hold up well when travel's involved. 
1. A hearty salad gets Ina Garten's stamp of approval as a Barefoot Contessa dish that travels well
Ina Garten | Brad Barket/Getty Images for The New Yorker
First up on the list of Barefoot Contessa dishes that travel well is Charlie Bird's Farro Salad. Garten included it in her "Portable Food" episode of Food Network's Barefoot Contessa: Cook Like a Pro. 
"I really would happily eat it every day," Garten told National Post in November 2018. Created by chef Ryan Hardy at New York City's Charlie Bird restaurant, the cookbook author put her own spin on it after a friend made it for her and Jeffrey Garten.
"It's absolutely fantastic. The textures and the flavors and the edginess of it," Garten said. "It just does everything you need the dish to do."
So why is it considered a Barefoot Contessa dish that travels well? For starters, it holds up well thanks to the hearty ingredients. Not to mention, there's no having to worry about messing up frosting or an intricate decoration. 
2. Lemon Poppy Seed Cake makes the cut as a Barefoot Contessa dish that travels well because it's so firm
Garten has a lot of cake recipes but this one is ideal for travel. As the Modern Comfort Food author explained on her Food Network show, Lemon Poppy Seed Cake is "so firm," similar to a "dense pound make," which means "it's very portable." 
The 73-year-old's used the batter to make muffins, loaf cakes, but the Bundt cake is "really perfect," in her opinion, for a "homemade" touch. Plus, in Bundt cake form, Garten's Lemon Poppy Seed Cake is more travel-friendly. 
3. Tomato Mozzarella Pan Bagnat is a travel-friendly panini
Ina Garten and Seth Meyers | Lloyd Bishop/NBC/NBCU Photo Bank
This take on a panini is yet another Barefoot Contessa dish that travels well. The cheese acts as a sort of glue to hold everything together. 
Not to mention the fact that they're panini-like means all the sandwich fillings are pressed between the bread so everything's less likely to fall out during transport. 
To start, Garten makes a vinaigrette, something the Barefoot Contessa host thinks everyone should know how to do. Then she cores and slices tomatoes. Next, she assembles the sandwiches, making layers of tomatoes, mozzarella cheese, and fresh basil. 
After drizzling each one with vinaigrette she leaves the sandwiches to rest at room temperature for an hour so the flavors can blend. Finally, she puts them in a panini press and serves them warm. 
4. Jam is the ultimate Barefoot Contessa dish that travels well
Give someone your heart – a Raspberry Shortbread Heart! These days, in particular, we're reminded that love is the thing that will heal us. …read more
Source:: Showbiz Cheat Sheet
(Visited 13 times, 1 visits today)